Sheila Grinell
Science Talent Search – 1962
International Science and Engineering Fair – 1962
About Sheila Grinell
Sheila Grinell is an innovative museum professional turned novelist. She competed in STS and ISEF in 1962 before attending Harvard University and UC Berkeley. Grinell is known for spearheading the development of interactive science museums, including the New York Hall of Science, the Exploratorium in San Francisco and the Arizona Science Center, where she also served as president and CEO. More recently, Grinell began writing fiction and has authored two novels, Appetite and The Contract.
Science Talent Search 1962
Grinell in front of her project, "The Arithmetic of Polygons," at the 1962 STS.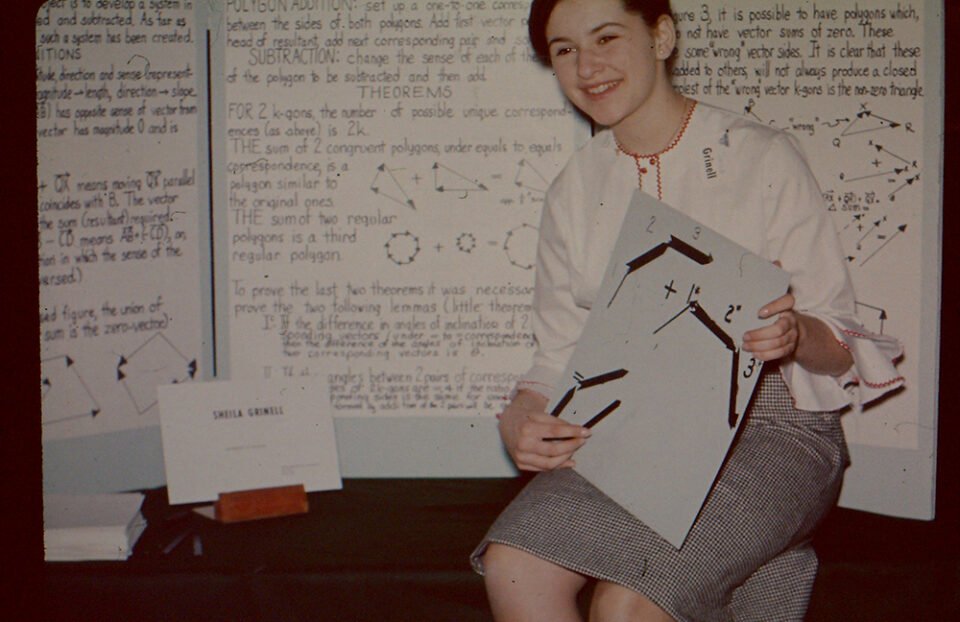 Author
In her novel, The Contract, Grinell's museum experience shines through the characters and plot.