Paul Cohen
Science Talent Search – 1950
About Paul Cohen*
Paul Cohen was a celebrated mathematician and professor at Stanford University for almost 50 years. In his career, he revolutionized set theory and determined that the continuum hypothesis could neither be proven nor disproven. For his work, he was awarded the highest honors in math including the Bocher Prize, the Fields Medal and the National Medal of Science. Cohen competed in STS in 1950.
* = Deceased
Science Talent Search 1950
During the 1950 STS, Cohen answered the question: "What do you believe is the most important job science can do for the world?" with this response.
Read his response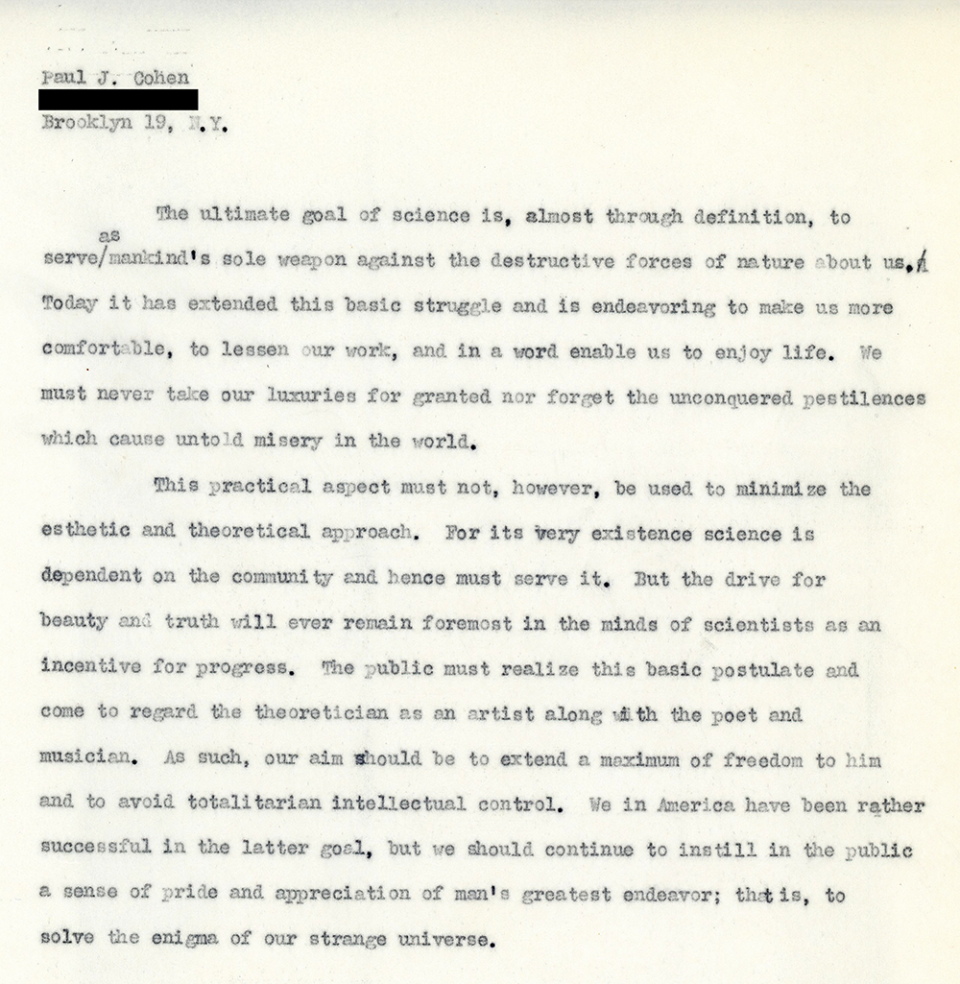 Read his response
At the 1968 National Medal of Science award ceremony, President Lyndon B. Johnson called Cohen "one of the most brilliant of mathematical logicians."
In the News
This Science News article from 1966 announces Paul Cohen's Fields Medal award for his work on the continuum hypothesis.
Read the Article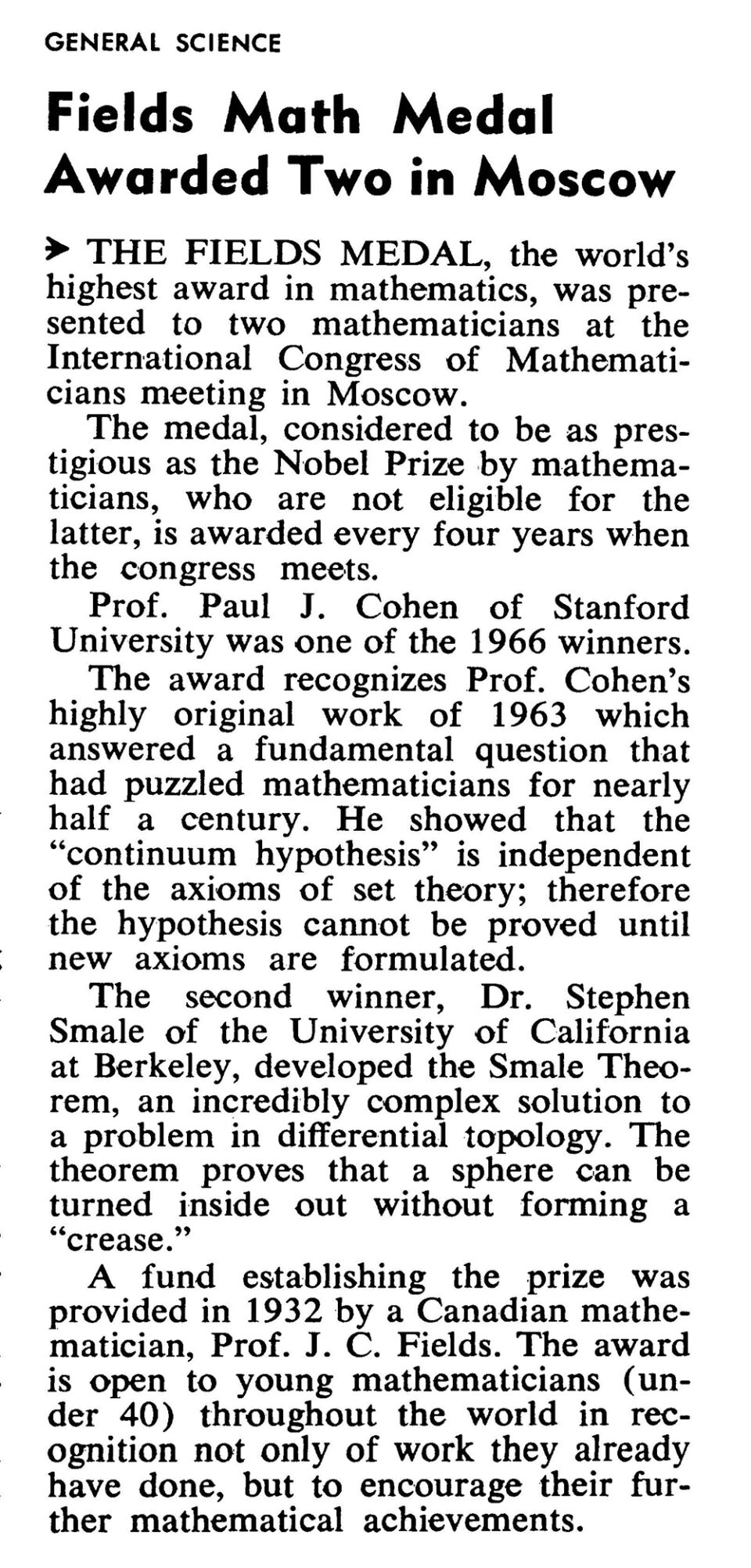 Read the Article