B. Whitfield "Whit" Diffie
Science Talent Search – 1961
About B. Whitfield "Whit" Diffie
B. Whitfield "Whit" Diffie pioneered the concept of public-key cryptography — the foundation for security, privacy and authentication processes in our digital world. From a young age, Diffie was fascinated with cryptography, and an early aptitude in math led him to compete in STS in 1961. Diffie worked for many years in security at Sun Microsystems and continues to consult on digital security. Diffie was awarded the 2015 A.M. Turing Award for his groundbreaking contributions to computer science.
In the News: Encrypting Controversy
This Science News article from June 19, 1993, describes Diffie and his colleagues' work in cryptography. Diffie recognized the importance of digital privacy long before Americans could imagine the centrality of digital information in our world today
Read the Article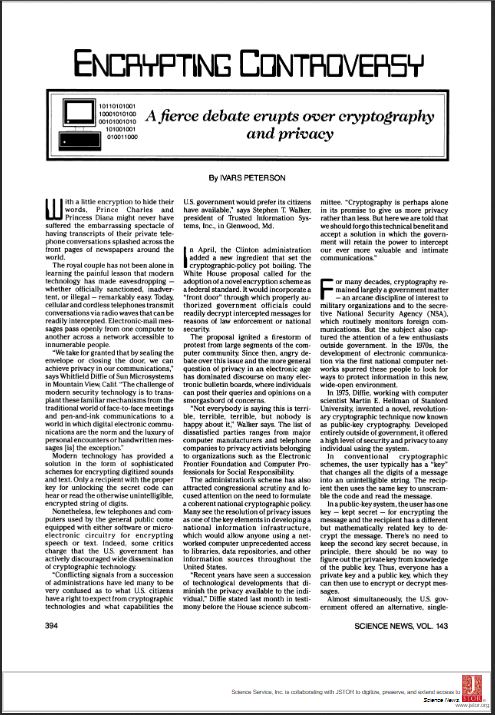 Read the Article
After studying at MIT, Diffie worked in artificial intelligence labs at MIT and Stanford University, laying the foundation for his development of public-key cryptography.