Noam Elkies
Science Talent Search – 1982
About Noam Elkies
Noam Elkies is a mathematician who became the youngest tenured professor at Harvard University at age 26. Elkies is also known for disproving Euler's Sum of Powers Conjecture, a 200-year-old mathematical theory. Throughout his career he has received honors including the Lester R. Ford Award and the Levi Conant Prize, and was elected to the National Academy of Sciences in 2017. Elkies is also an accomplished musician and composer and became a chess master at age 20. Elkies competed in STS in 1982.
Science Talent Search
Elkies in front of his STS project, "Improved Lower Bound on the Greatest Element of a Sum-Distinct Set of Fixed Order."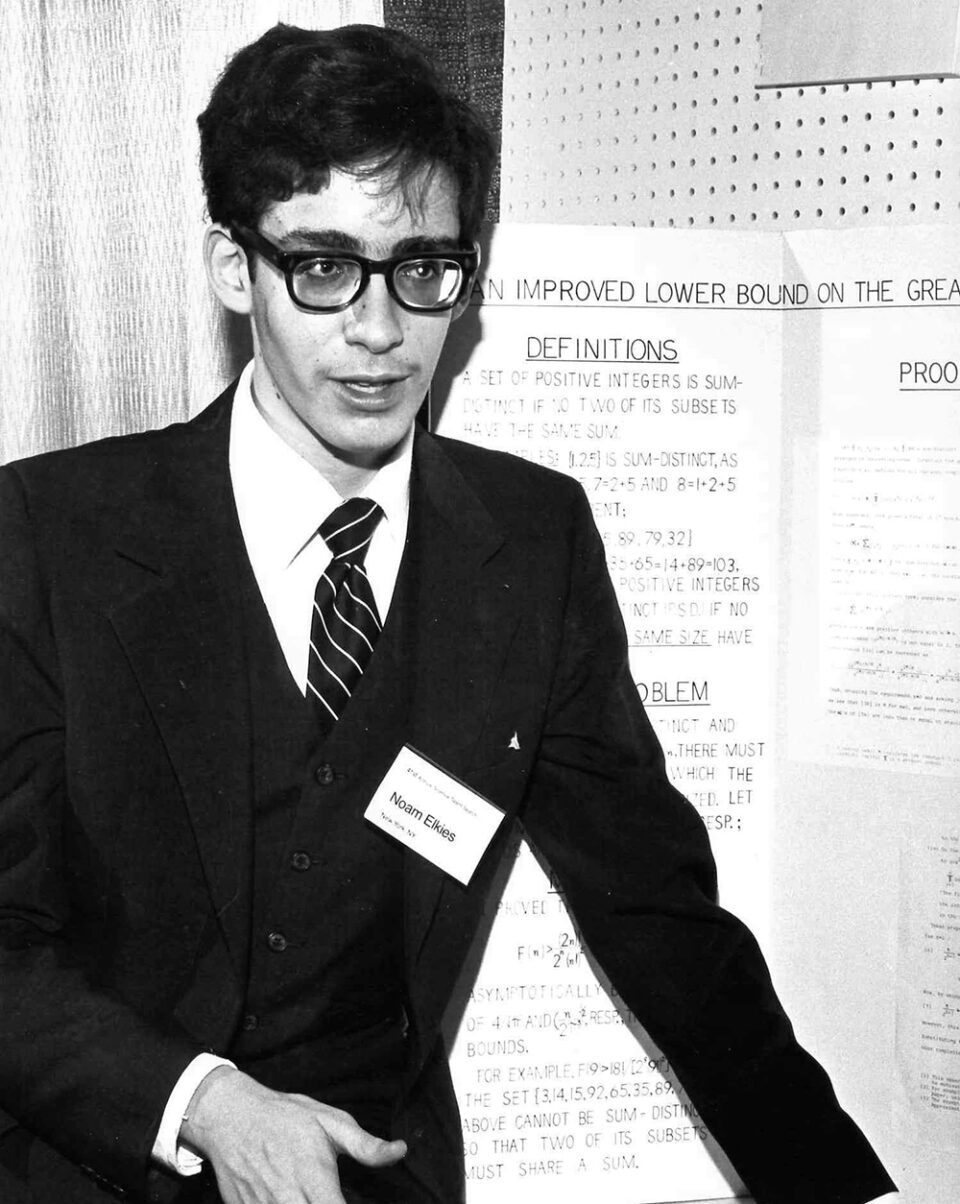 Living Music
Elkies discussing music and math. He started composing music at 6 years old and trained at the Julliard School's pre-college program during his high school years.
Watch the Video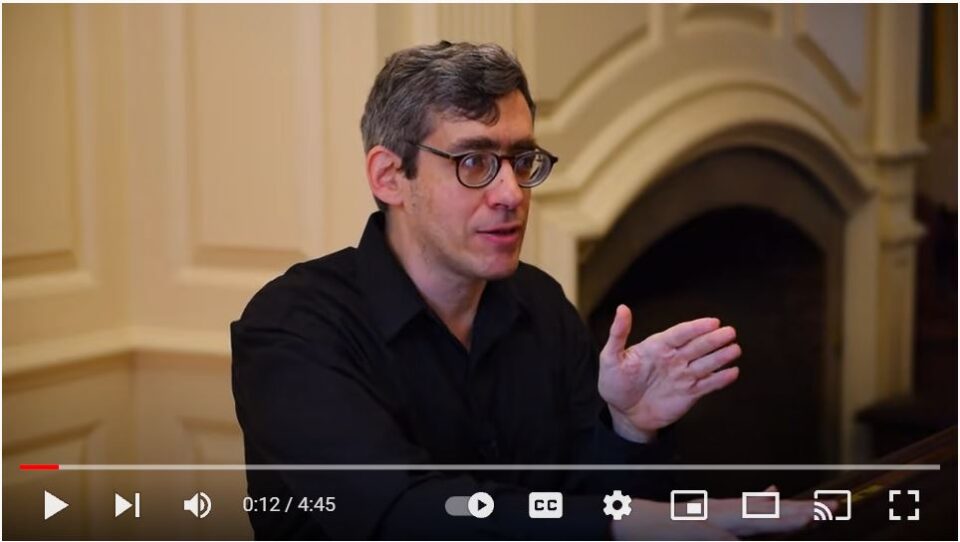 Watch the Video