Mary-Dell Chilton
Science Talent Search – 1956
About Mary-Dell Chilton
A pioneer in plant biotechnology, Mary-Dell Chilton has had a revolutionary impact on plant science and global agriculture. After earning her doctorate in chemistry, Chilton established her own lab at Washington University in St. Louis. In the early 1980s, she led a research team that produced the first genetically modified plant. She later became the founding director of the first biotechnology lab at CIBA-Geigy Corporation, now Syngenta, where she developed the first insect-resistant corn. In recognition of her groundbreaking achievements, Chilton received the 2013 World Food Prize, the highest honor in her field. In 1956, Chilton competed in STS with a project involving the construction of an 8-inch telescope.
Awards
Chilton receiving the USDA's Hall of Heroes Plaque in 2015. Chilton's other honors include the 2002 Benjamin Franklin Medal and induction into the National Inventors Hall of Fame.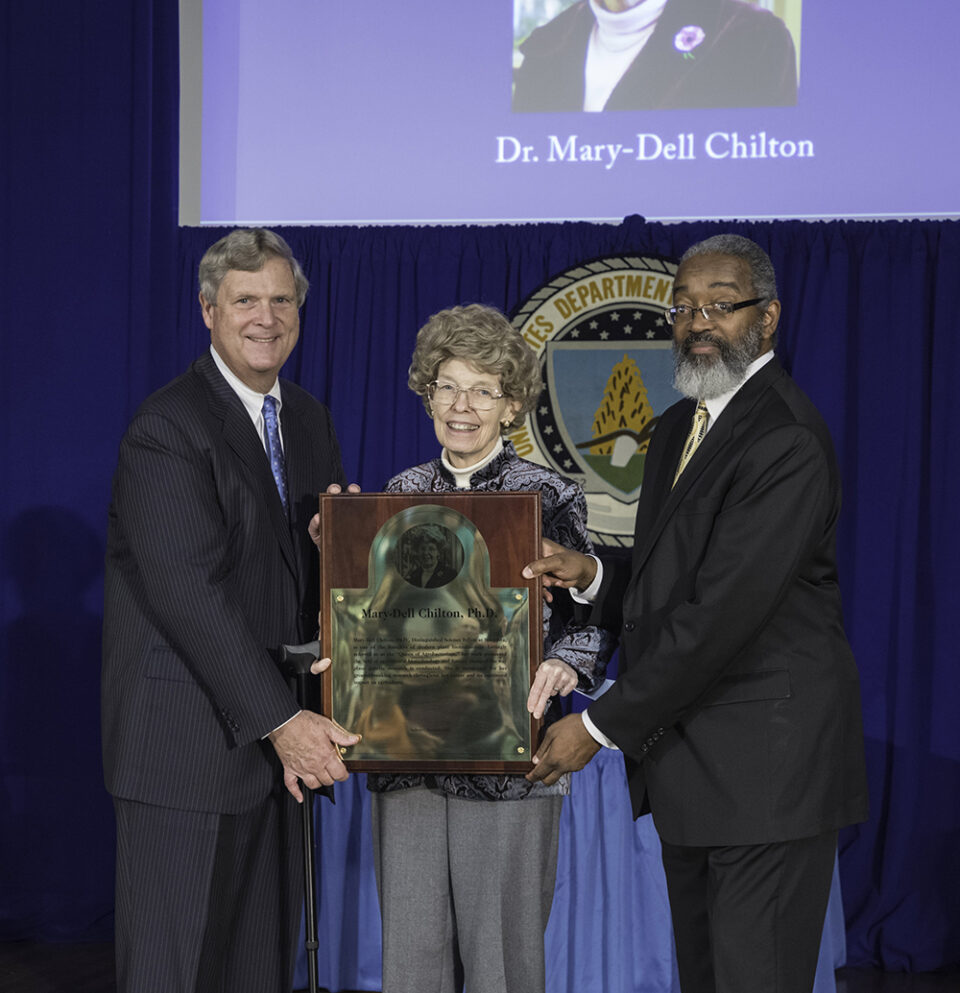 A picture from Chilton's STS project report showing her in the process of making a telescope.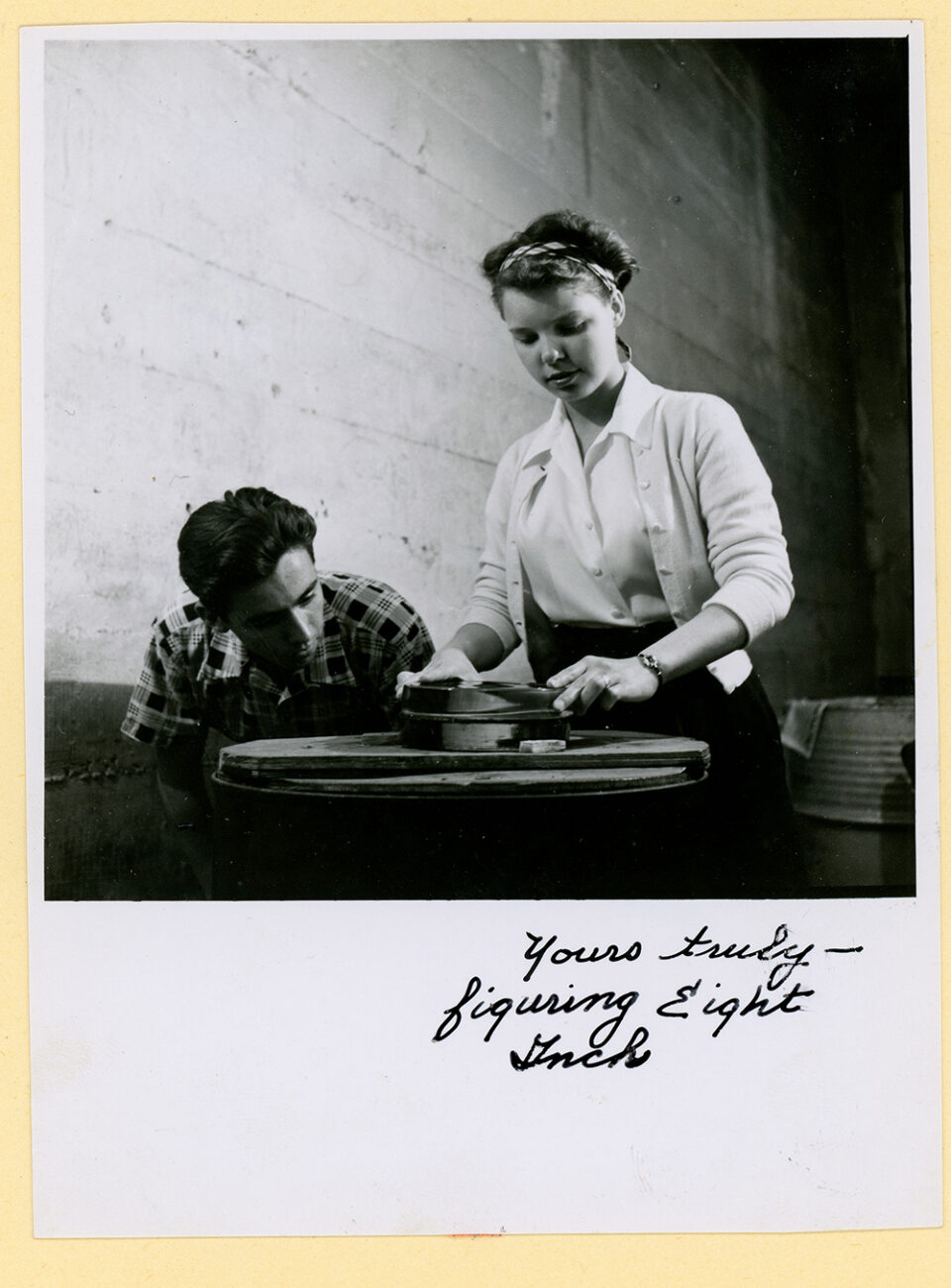 Chilton and a fellow STS finalist on the steps of the U.S. Capitol building in 1956.