Joan Oates
Science Talent Search – 1946
About Joan Oates
Joan Oates is an archaeologist specializing in the ancient Near East and a leading expert on Mesopotamian prehistory. Since the 1950s, she has worked on and directed digs throughout Iraq and Syria and fundamentally contributed to our understanding of ancient cultures in the Near East. Oates has also served as a longtime fellow and lecturer at the University of Cambridge. Her achievements in the field of archaeology have earned her a fellowship at the British Academy and the 2014 Grahame Clark Medal. Oates competed in STS in 1946.
Keeping in Touch
In this 1948 message to her fellow 1946 STS alumni, Oates shares her discovery of her love for archaeology.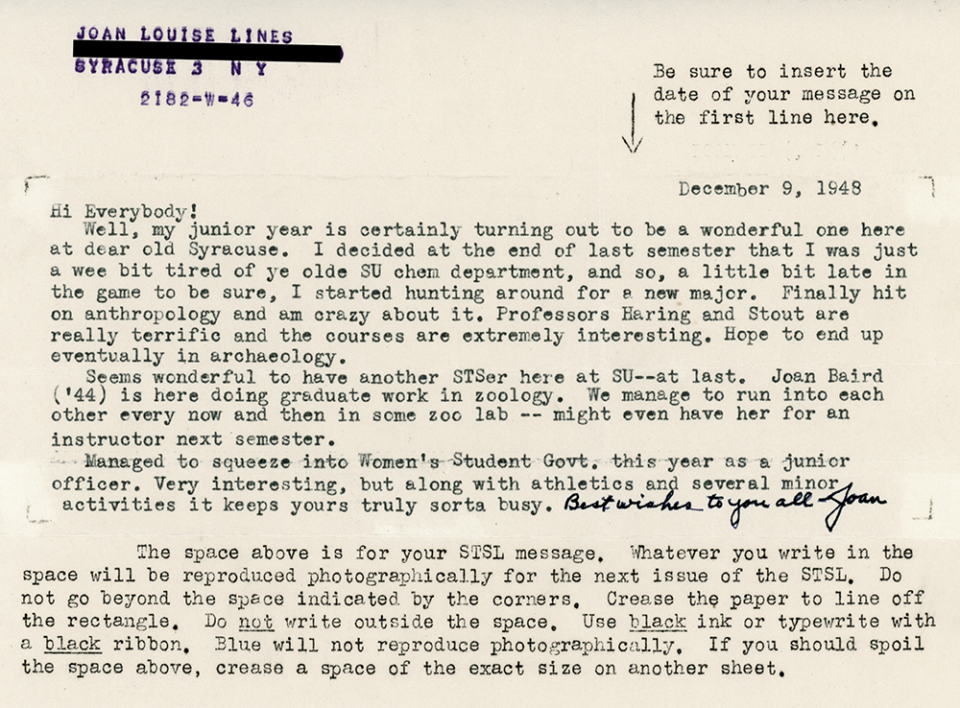 An expert in ancient cultures, Oates has published three books and over 120 articles on her excavations of Nimrud, Choga Mami, Nippur and Tell Brak.