Heidi Williams
International Science and Engineering Fair – 1999
About Heidi Williams
Heidi Williams is a groundbreaking economist and an alumna of the 1999 ISEF. She is best known for identifying causes and consequences of regulatory law on health care markets and scientific innovation. In 2015 Heidi was awarded the MacArthur Fellowship for demonstrating these principles using the Human Genome Project. Williams is the Charles R. Schwab Professor of Economics at Stanford University's Department of Economics. She is also a senior fellow at the Stanford Institute for Economic Policy Research (SIEPR), serves as editor of the Journal of Economic Perspectives, is a Sloan Fellow and performs research at the National Bureau of Economic Research (NBER).
MacArthur Foundation Interview
In this video from the MacArthur Foundation, Williams discusses her research on technology and health care, including the perceived success of patents, and what becoming a MacArthur Fellow means to her.
Watch the Video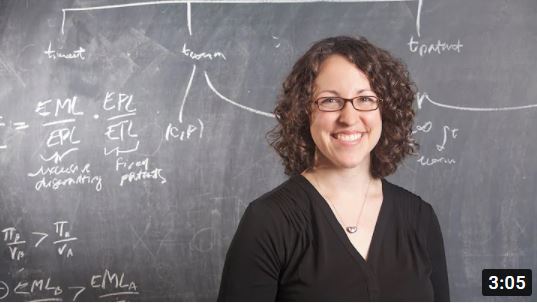 Watch the Video
Williams co-directs the Health Care Program and the Innovation Policy Working Group at the National Bureau of Economic Research (NBER).