Erika Ebbel Angle
Science Talent Search – 1999
International Science & Engineering Fair – 1997
About Erika Ebbel Angle
Social entrepreneur Erika Ebbel Angle is founder and executive director of Science from Scientists, an award-winning nonprofit organization dedicated to improving STEM aptitude in children. Angle also founded the biotech company Ixcela and co-founded Robots in Service of the Environment, a nonprofit applying robotic technology to solve environmental problems. Prior to pursuing her doctoral degree in biochemistry, Angle competed in the 1997 ISEF and 1999 STS.
International Science & Engineering Fair 1997
Angle with her ISEF project in 1997.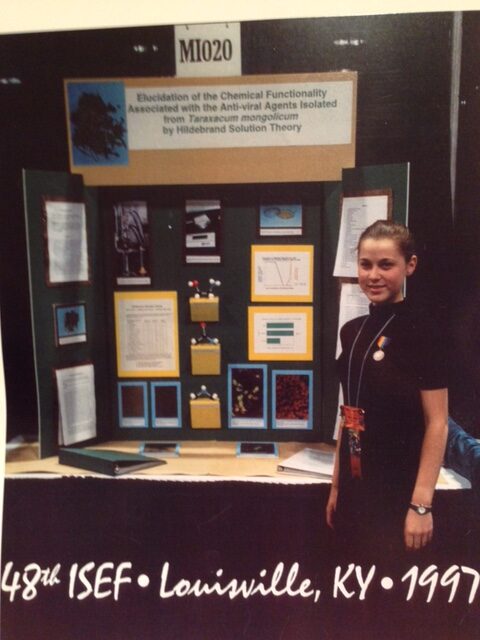 Her own experience of studying science at a young age inspired Angle to create the nonprofit organization Science from Scientists.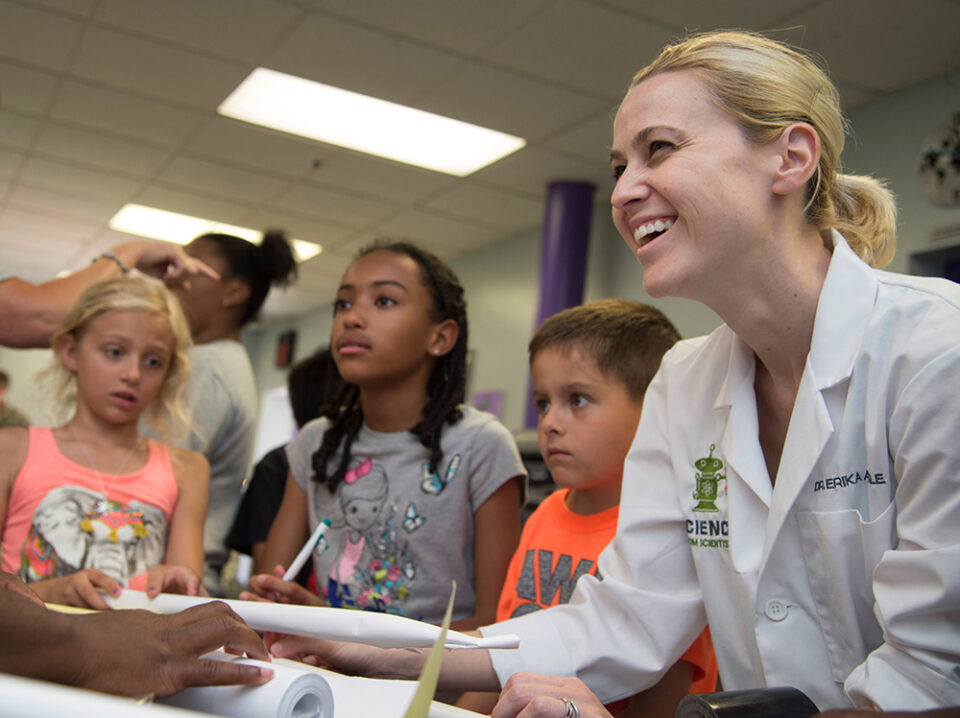 Angle, here on a panel at the 2016 Alumni Conference, has remained involved with the Society, speaking at multiple events and encouraging young scientists.