Join the ISEF Sponsor Community
The 2024 International Science and Engineering Fair (ISEF) will be an in-person event in Los Angeles, California, May 11-17, 2024. Join the exclusive group of forward-thinking corporations, foundations, organizations, and individuals that provide sponsorship support at the ISEF. As a sponsor, you have the opportunity to connect with and inspire tomorrow's STEM leaders and innovators, increase brand awareness, and develop unique, individual relationships with global talent from all 50 states and approximately 70 countries, regions, and territories through the Society for Science's (the Society's) network of more than 400 affiliated science fairs.
Download the ISEF 2024 Sponsorship Book to learn more about opportunities for supporting the next generation of STEM talent.
Watch the most recent ISEF highlights video.
Learn more about becoming a Special Award Organization or exhibitor in the STEM College Fair at ISEF.
Contact Carole Russo, Director of Grants Administration, crusso@societyforscience.org for more details, or complete the form below.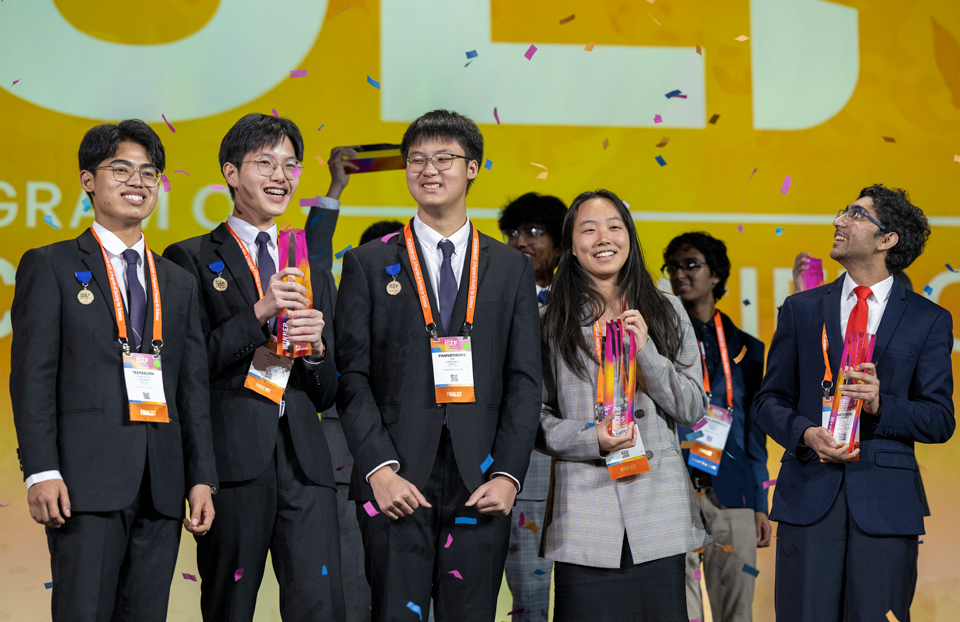 Thank you to all the Sponsors of ISEF 2023