Volunteer at Regeneron ISEF 2023
Thank you for your interest in volunteering at the Regeneron International Science and Engineering Fair (ISEF). The event will take place in Dallas, TX from May 13-19, 2023.
More than 500 volunteers are needed across a spectrum of activities. Volunteer opportunities are available during the week in a range of shifts. We encourage you to explore all of the volunteer opportunities and to sign up for the dates and times that work for your schedule throughout the week. If you are interested in serving as a Grand Award Judge, please click here to learn more.
Volunteer Registration is Open. Click here to register!
Why Volunteer at Regeneron ISEF?
Gain personal satisfaction and inspiration from motivated young scientists and engineers.
Support STEM education
Earn community service or credit from your business, school, or institution
Take a break and give back to a good cause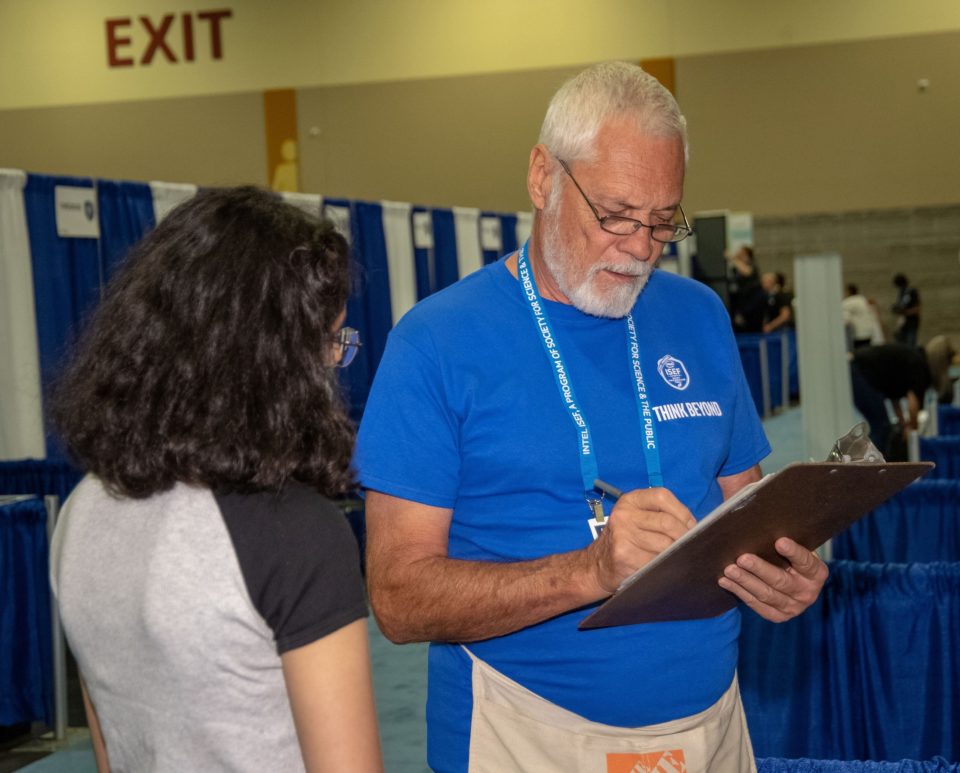 In the words of past volunteers…
"All those young future scientists and engineers give me renewed hope for the future of our planet!"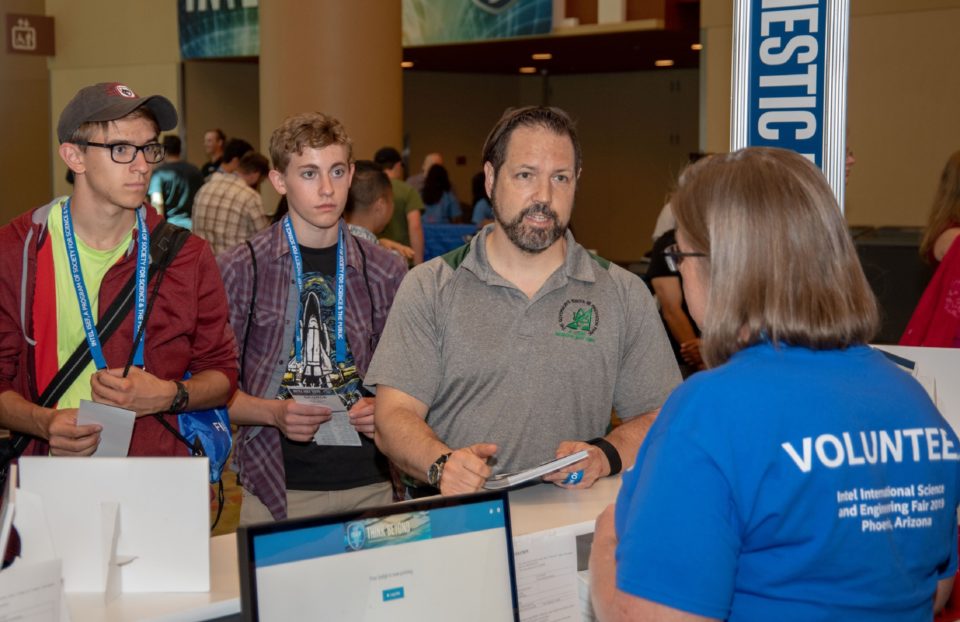 In the words of past volunteers…
"I leave every ISEF with renewed hope for humanity!"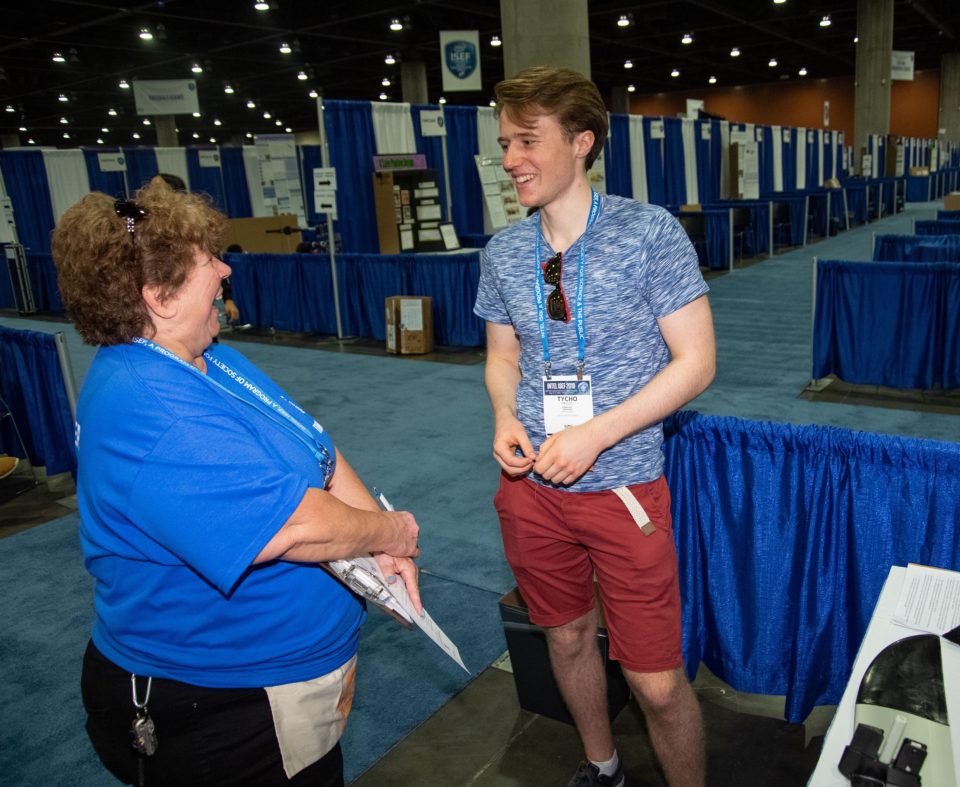 In the words of past volunteers…
"I must admit I didn't know anything about ISEF before — what an inspiring experience! I learned so much and met so many neat and talented people."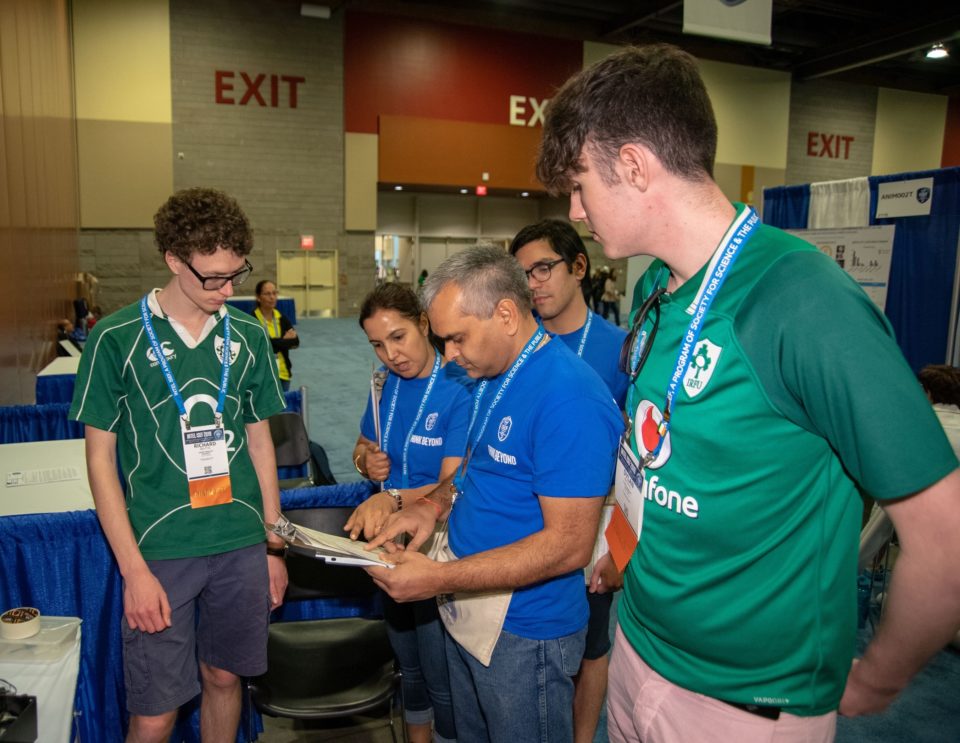 In the words of past volunteers…
"It was such a wonderful experience that I'm already considering my participation next year."