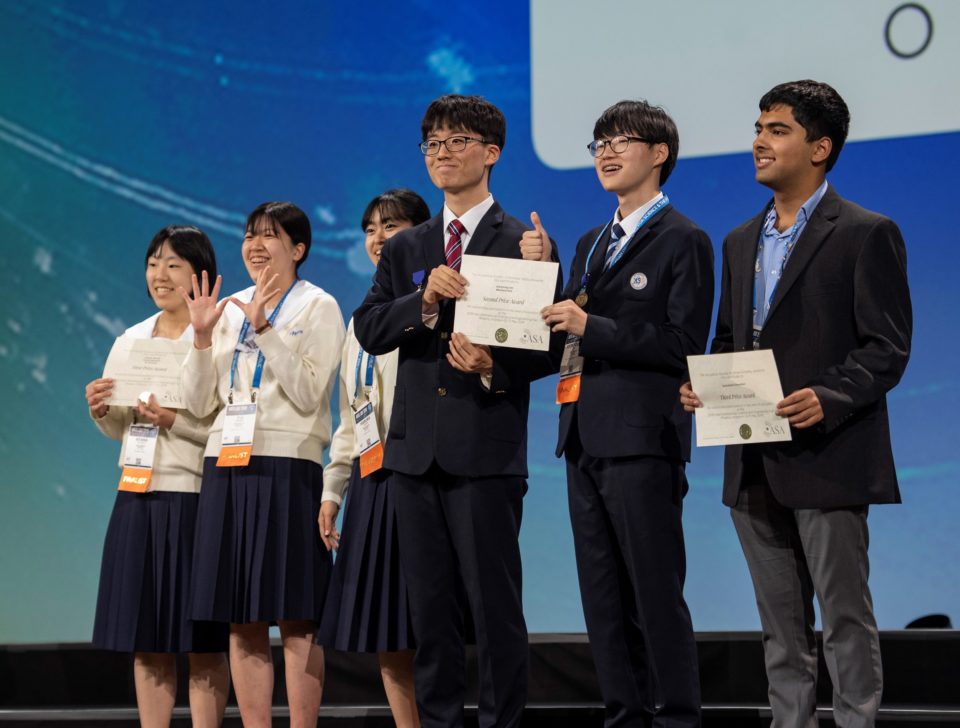 SSP would like to thank the following organizations for their support of Virtual Regeneron ISEF 2021. If your organization is interested in being a Special Award Organization, please visit this page for more information.
Acoustical Society of America
The Acoustical Society of America (ASA) began participating at ISEF in 1978 in order to promote acoustics and recognize the accomplishments of high-school students. ASA's long-time participation in Regeneron ISEF recognizes the importance of promoting STEM education and generating interest in acoustics among all students. The Society's student outreach program also includes acoustics demonstration sessions for middle- and high school students and the exploresound.org website.
Florida Institute of Technology
The qualities and characteristics of ISEF participants align with Florida Tech's mission. The university seeks to identify and enroll a high quality, highly selective and culturally diverse undergraduate student body in support of its mission to prepare students for entering the global workforce and serving within their communities.
K. Soumyanath Memorial Award
The family of K. Soumyanath instituted this award in 2012, to honor his contributions as an Intel Fellow, a computer scientist, and a mentor to young people. His interests extended beyond technology to art, music, world travel, sports and Tamil literature. As the foremost international forum for young scientists, Regeneron ISEF provides the ideal venue to honor his memory, recognizing talented young computer engineers, and encouraging them to enthusiastically pursue their aspirations, as he did.
National Oceanic and Atmospheric Administration – NOAA
NOAA's Office of Education is a proud supporter of student research on issues related to the agency's mission. To raise awareness of Earth sciences, NOAA offers "Taking the Pulse of the Planet" awards at the Regeneron ISEF, as well as at local and regional U.S. science fairs. Through these awards, NOAA encourages students to pursue research and careers related to NOAA's mission and recognizes their outstanding projects in ocean, coastal, Great Lakes, weather, and climate sciences.
SPIE, the international society for optics and photonics
SPIE, the international society for optics and photonics, was founded in 1955 to advance light‐based technologies. The Society serves more than 257,000 constituents from approximately 173 countries, the not-for-profit society advances emerging technologies through interdisciplinary information exchange, continuing education, publications, patent precedent, and career and professional growth.
U.S. Agency for International Development
Throughout history, the human condition has dramatically improved through major advances in science, technology, and engineering. By offering Special Awards at the Regeneron ISEF, USAID hopes to galvanize the brightest young minds in science and engineering to find solutions to the world's critical development challenges.