World Press Freedom Day: A celebration of free speech and journalism the world over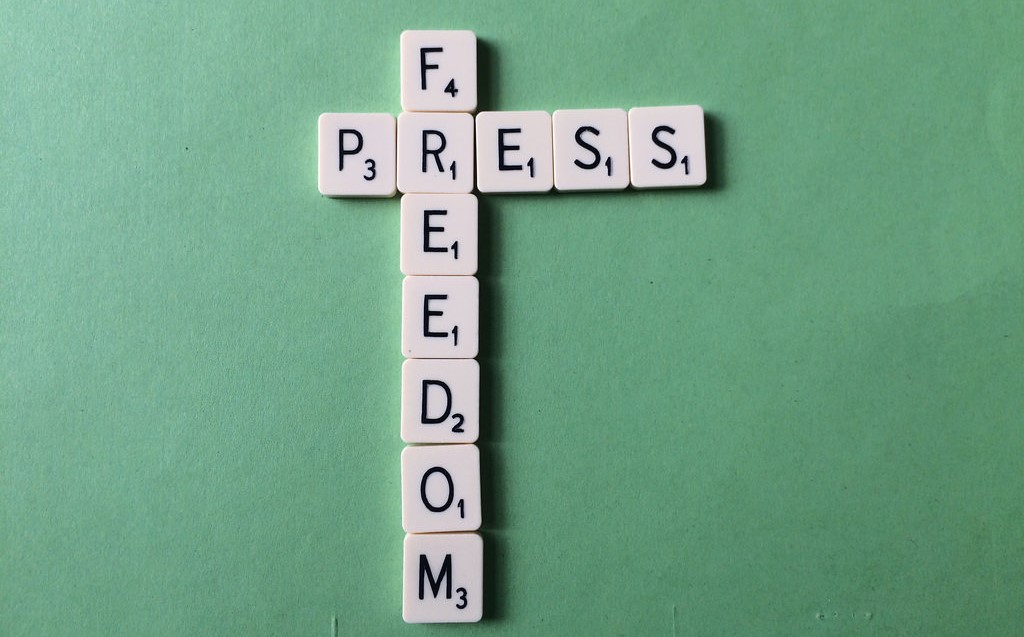 Today is World Press Freedom Day. Proclaimed in 1993 by the United Nations General Assembly, this day celebrates the field of journalism, freedom of speech, and newsrooms the world over. Celebrated annually, this day recognizes the work of journalists, editors, and publishers who sometimes risk their own lives to ensure accurate coverage of news and events.
Below, check out some of our notable alumni who have a shared passion for science and journalism.
---
Ike Swetlitz
Colliding passions: A scientist's journey from lab to newsroom features Ike Swetlitz, Intel ISEF 2011 alum and a graduate of Yale University. Ike enrolled in both physics and journalism classes at Yale, and discovered that the lifestyle of a journalist best suited his personality. Now a Washington correspondent at STAT, the life sciences news organization owned by the Boston Globe, Ike writes about science and policy.
Michelle Hackman
From science research to the Wall Street Journal features Michelle Hackman, a journalist at the Wall Street Journal's Washington bureau, Michelle primarily writes about the Department of Education and national education policy. In high school and college she conducted research, including some studies on  how our relationships with our smartphones resemble addicts and their devotion to drugs. Her work has appeared in a myriad of publications, including Vox, Nieman Reports, WSHU Public Radio, and the Pittsburgh Post-Gazette. She is a graduate of Yale University with a major in psychology.
Jessica Stahl
'You'll be fine if you don't know what you want to do': A variety of paths can lead to success features Jessica Stahl (Intel STS 2002), Director of Audio at The Washington Post. In an alumni panel during the Broadcom MASTERS 2017 competition, Jessica shared with the finalists how her science education benefited her journalism career. She holds a MA from Johns Hopkins School of Advanced International Studies and a Bachelors from Princeton.
Keith Winstein
Former Intel STS Finalist and Reporter Gives Students Tips On Communicating with Media features Keith Winstein (Intel STS 1999) who was a news reporter for the Boston bureau of The Wall Street Journal from 2005 to 2009. There he focused on  biomedicine. Before that, he was a reporter and editor at The Tech, MIT's student newspaper. Keith is currently an assistant professor of computer science at Stanford and holds four degrees from MIT, including a PhD in computer science.