With the Global Teacher Prize winner by their side, these girls can accomplish anything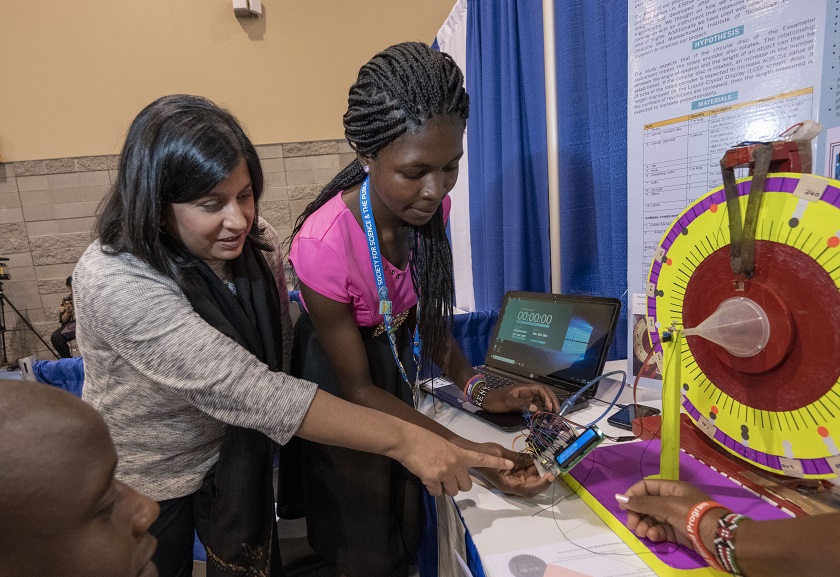 It's not every day that you hear about a science teacher winning a million-dollar award, but Kenyan teacher Peter Tabichi did just that when he received the Varkey Foundation's Global Teacher Prize. Even more awe-inspiring are his students, Esther Amimo and Salome Njeri, who were finalists in the Intel International Science and Engineering Fair (ISEF) 2019. Esther and Salome qualified to participate with their project titled "Essameter: A Noble Device for the Visually Impaired and the Deaf Learners for Measuring Length."
Although Peter has been teaching math and physics for about 12 years, this was the first year he attended Intel ISEF. The overall experience included some more firsts—Esther and Salome were first-time finalists, and their 15,000-kilometer flight to Phoenix, Arizona was their first time on a plane. "They come from very poor backgrounds and have been learning in resource-constrained environments, but they are intelligent, creative, hardworking and curious to learn," said Peter.
Witnessing the challenges faced by a visually impaired teacher, Esther and Salome were inspired to devise an instrument that could be used as a learning and/or teaching aid in classrooms. With the incorporation of braille numbers, individuals with sight or hearing difficulties can measure lengths with greater ease. After visiting students who were using their device, Esther realized it was sparking an interest in science that they didn't previously have. Salome also found that they were "developing a sense of belonging and being accepted irrespective of their disability."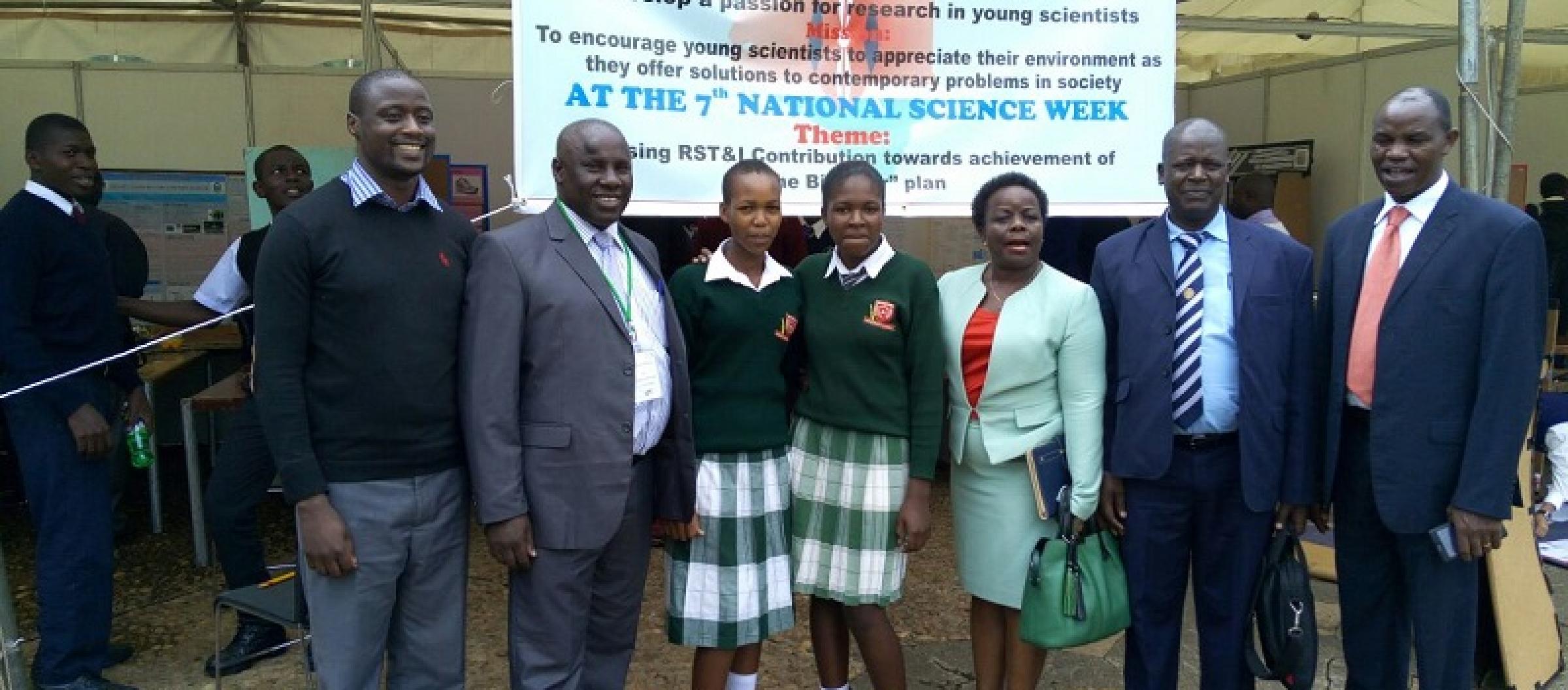 Esther and Salome's mutual desire to help all learners pursue STEM motivated their research endeavors. "The belief that girls cannot do better in STEM subjects than boys was also a great inspiration. I really wanted to prove society wrong by making sure that being born a girl and hailing from a remote area cannot stop girls from achieving their dreams. I needed to show the truth of the saying that 'what boys can do, girls can do better'," expressed Salome. Esther added that their work has helped her "appreciate everybody in society, including the physically challenged."
These sentiments are related to the challenges Esther and Salome have had to overcome on their journey to Intel ISEF. "In our area, people perceive girls incapable of performing well in sciences," Esther noted. "My participation in sciences has therefore encouraged many to educate the girl child more, especially in science and math. Although our school was not able to support our project fully, due to lack of facilities, we strived and qualified to participate at the national and international levels." Salome faced similar skepticism about her scientific capabilities. "People viewed my research as zero work that will bear no fruits."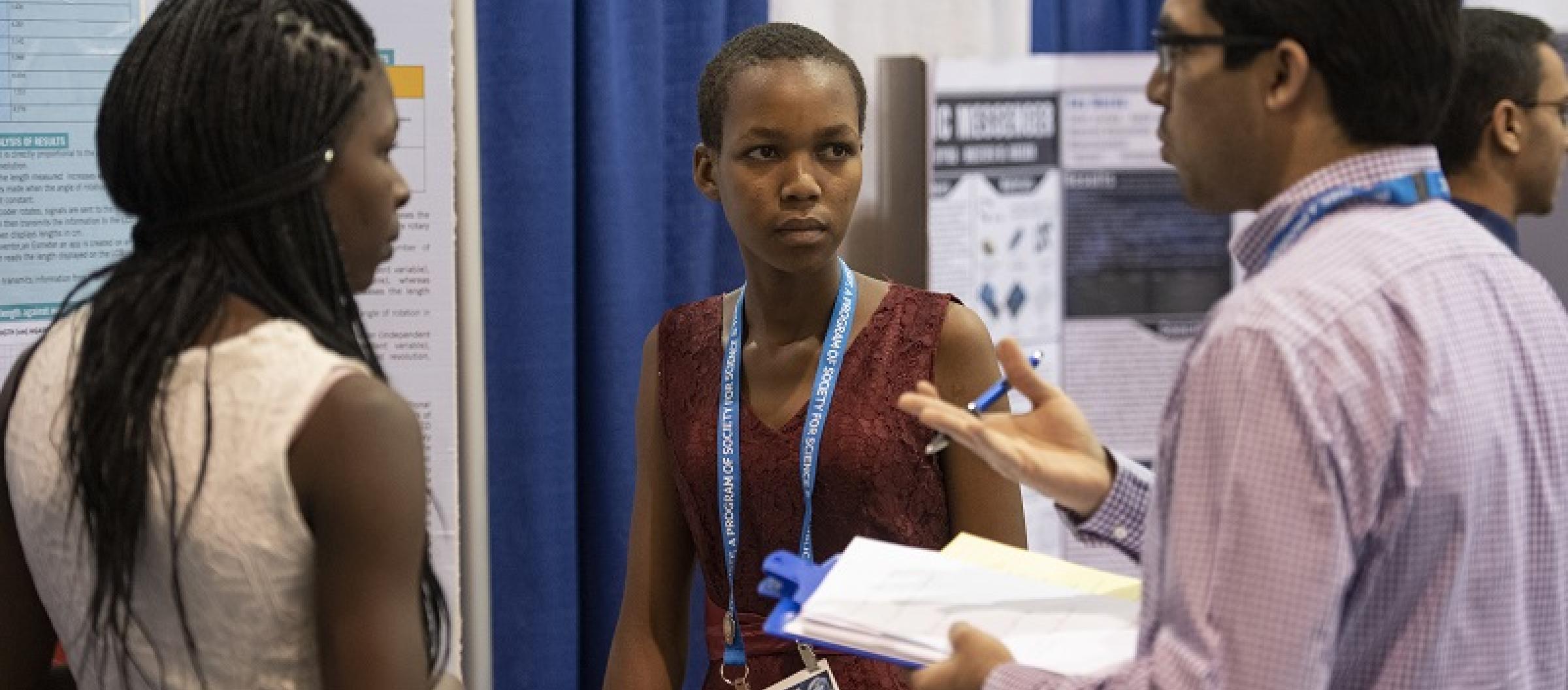 Despite these setbacks, Esther and Salome have always been interested in STEM topics. "Since I joined school, I viewed sciences and especially mathematics as simple and enjoyable subjects to learn," Salome recounted. "It really doesn't matter whether you know how to work out a certain task. It all depends on your attitude and how you understand it. The fact that sciences mostly deals with practical activities is one of favorite things."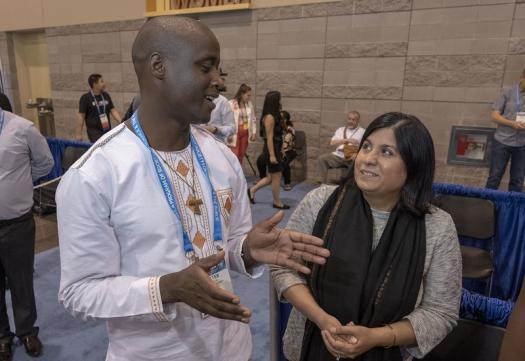 For Peter, Esther and Salome's achievements are a testament to the potential girls have to contribute to STEM. "Given an opportunity, girls can do even better than boys," he affirmed. "They can achieve a lot. I have been working with them closely, even visiting their home, meeting and interacting with their parents." This type of dedication to his students' success undoubtedly led to his recognition as an exceptional educator by the Varkey Foundation. Peter first heard about the Global Teacher Prize through a friend. He was hesitant to apply and had no expectations to win. "When I was walking to the stage, I had two speeches with me: an acceptance speech and a concession speech. None of the top 10 finalists had a hint about which speech to use until the winner was announced live on stage. And this winner turned out to be me!"
As a Franciscan friar, Peter's religious background is inextricably linked to his passion for teaching. "About 95% of my students come from needy families, with many challenges. I like engaging my learners in scientific innovations and discovery since this greatly boosts their self-esteem and helps in unlocking their potential. Reflecting on the natural laws and wonders of nature strengthens my faith."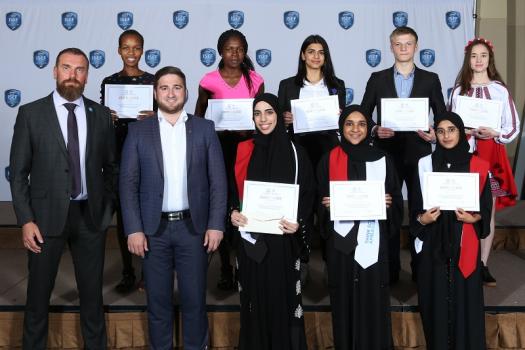 At Intel ISEF, Peter, Esther and Salome's excitement was palpable. "It has been a dream, but now it is a reality. I'm so excited to be here. This is a great moment, not just for me, but for the students I teach," Peter noted. Esther and Salome's faces lit up when asked about their experiences interacting with other finalists from different parts of the world in Phoenix. "It's great, it's fantastic."
Esther and Salome's hard work paid off—they won the UN Sustainable Development Goal Award of $2,000 for their project. This won't be the last we see of them. Once they secure the needed funding, Esther and Salome want to mass produce their device so that it can be widely distributed. Needless to say, we'll be paying attention to what these trailblazing girls in STEM will accomplish next.