Winners of the 2015 Broadcom MASTERS announced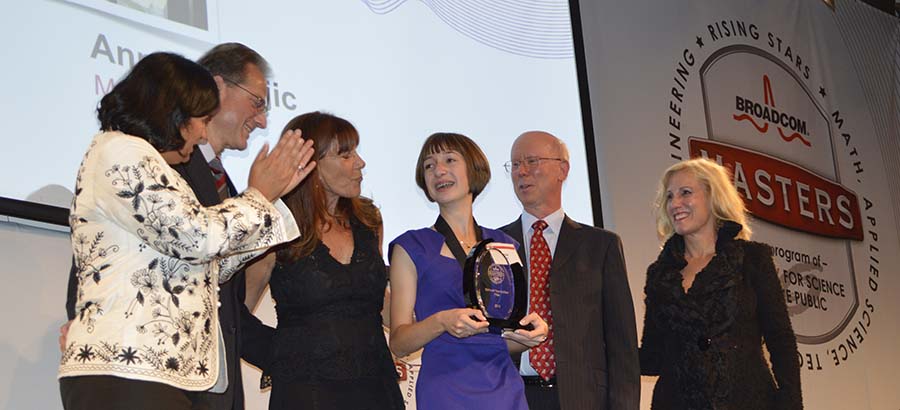 On October 6, Broadcom Foundation and Society for Science & the Public announced the top winners of the fifth annual Broadcom MASTERS national STEM (science, technology, engineering and math) competition for sixth, seventh and eighth graders.
Broadcom Foundation and SSP also announced first and second place winners in each of the STEM categories, Rising Stars, and a Team Award. In addition, students elected their class speaker, the first recipient of the Scott A. McGregor Leadership Award.
Annie Ostojic (age 13) of Munster, Ind., won the $25,000 Samueli Foundation Prize for her STEM knowledge, ability to collaborate, inspire and motivate others as a natural leader and innovation in the design of a more energy efficient microwave.
Sebastian Mellen (age 14) of San Diego, Calif., won the $10,000 Marconi/Samueli Award for Innovation based on his aptitude and skill in technical and mathematical concepts while demonstrating superior teamwork and his app that can do a broad range of algebraic calculations.
Twelve top award winners were announced, hailing from all over the United States including California with 4, Florida with 2, and Colorado, Indiana, Louisiana, Massachusetts, New York, and Texas with one winner each.