Winners of the 2014 Broadcom MASTERS announced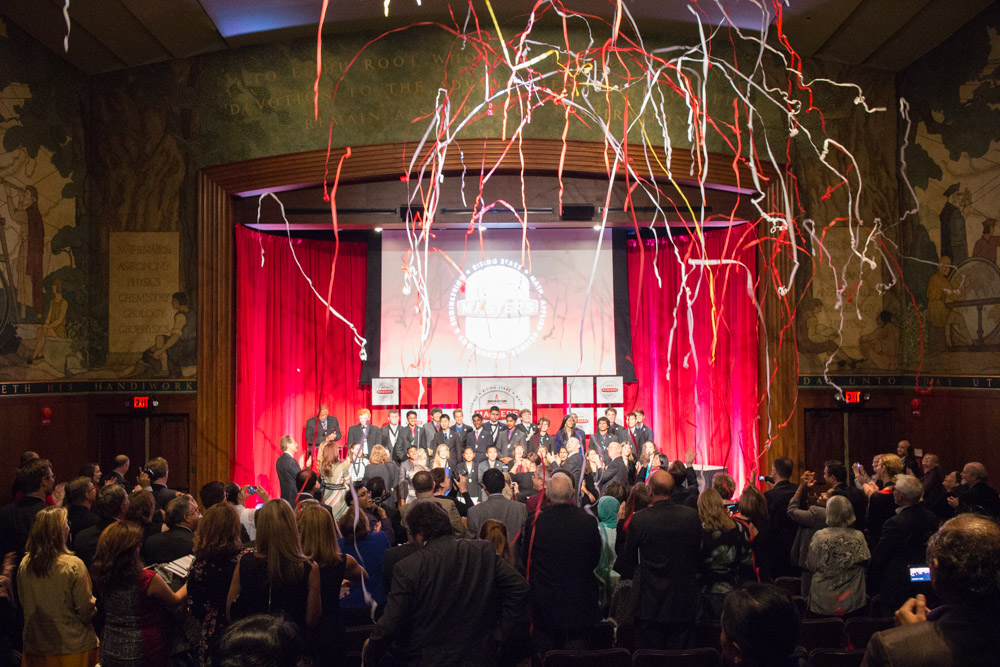 On Tuesday, October 28, Broadcom Foundation and Society for Science & the Public announced the top winners of the 2014 Broadcom MASTERS.
Holly Jackson, 14, of San Jose, Calif., won the $25,000 Samueli Foundation Prize in honor of overall STEM excellence and for her study on the strength and best application of stitches in sewing.
Holly has loved to sew since the fourth grade. She has long been fascinated with the idea of testing the strength and the best applications for various stitches. Using different fabrics and threads, she decided to test which type of lockstitch, a stitch made from two interlocked threads, would be strongest: straight, stretch, zigzag or three-point zigzag. She found that polyester thread failed, as hypothesized, and that a straight stitch was strongest on average. Holly's project taught her stitch strength is crucial, and that it is important that a seam is as strong as it can be—especially in devices like parachutes and seat belts where a person's life may be dependent on the strength of a seam.
Other awards announced on Tuesday night include the Marconi/Samueli Award for Innovation, first and second place STEM awards that include funds for a summer camp experience, and the Rising Star awards, which include an all-expenses paid trip to Intel International Science and Engineering Fair 2015 being held in Pittsburgh, PA.
For a full list of winners, view the press release