Winemaking scientist and Intel ISEF alum returns to judge Intel ISEF 2015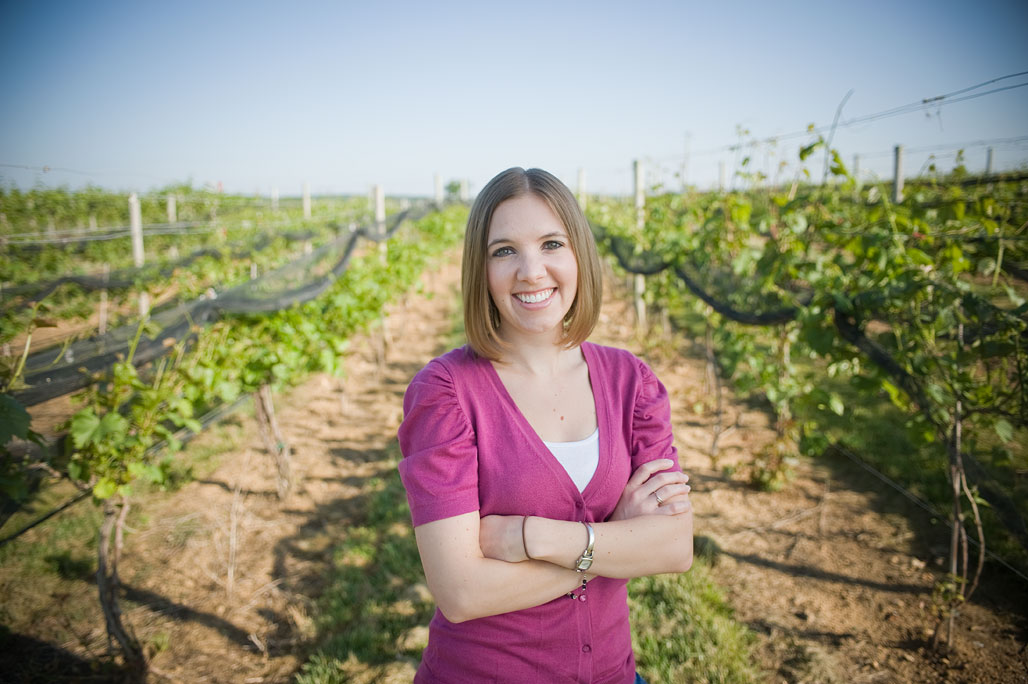 Denise Gardner was a finalist at Intel ISEF 2003. At the fair, she presented her research on red wine color stability. Fermented grapes have taken Gardner's career a long way, from Napa Valley to Penn State. She credits Intel ISEF for much of her professional growth, and will be giving back at the upcoming Intel ISEF in Pittsburgh this May.
---
Can you tell us about your experiences at Intel ISEF 2003? What were your favorite moments while participating in the events?
I had an absolute blast at Intel ISEF when I was in high school. It was such an honor to be a part of such a large science fair and see all of the talented students. I made sure to take pins that represented my hometown and traded with other students at the fair, and took advantage of all of the social activities they had planned for us. I met some great people from all over the world.
How did you get interested in this topic and/or science in general?
Both the science fair and research were emphasized in my high school agricultural science classes. We competed with our peers throughout various science fairs, including the FFA AgriScience Fair and Intel ISEF. In high school, I worked with a local winery and worked on an experiment pertaining to red wine color stability, which is the project I submitted to Intel ISEF.
Why did you decide to volunteer as a judge for Intel ISEF?
I volunteered to judge this year's Intel ISEF because I thought it would be a good opportunity for me to give back to an organization that provided me with such positive opportunities during my high school tenure.  I'm hoping I am smart enough for the youthful minds of today.
---
Learn more about Intel ISEF. Interested in becoming a volunteer or judge for Intel ISEF? Sign up here!
---
What field do you specialize in?
I specialize in enology, the science of winemaking.  I enjoy this field because it encompasses many different sciences: chemistry, microbiology, food production, and sensory.
Can you tell us more about what you have been up to since participating in Intel ISEF?
I received a B.S. in Food Science with a minor in Horticulture from Penn State University, and a M.S. in Food Science and Technology with an emphasis in enology from Virginia Tech. After graduate school, I worked for a wine analytical and supply company in Napa Valley as their sensory scientist.  I eventually left California to come back to Penn State, and am currently employed through Penn State Extension.
How has participating in Intel ISEF helped you grow as a researcher? 
Intel ISEF was a motivating experience. It introduced me to many experts and allowed me to grow as an individual. It gave me a starting point for undergraduate research experiences, which allowed me to be better prepared for college and graduate school.
What would be your top advice to young students interested in science?
My advice to young students interested in science is to find someone – a teacher, a parent, a mentor – and have them guide you through your scientific curiosity.
While I was in high school I met so many well-known people in the world of viticulture and enology, and all of them were incredibly supportive of my interest in science. Many of them helped me design research experiments that I could conduct in school, and my teachers guided me through the research process.
I learned so much through these experiences, including how to handle failure, write scientifically and speak publically. My interest in research provided me a path, or a direction, for my future.