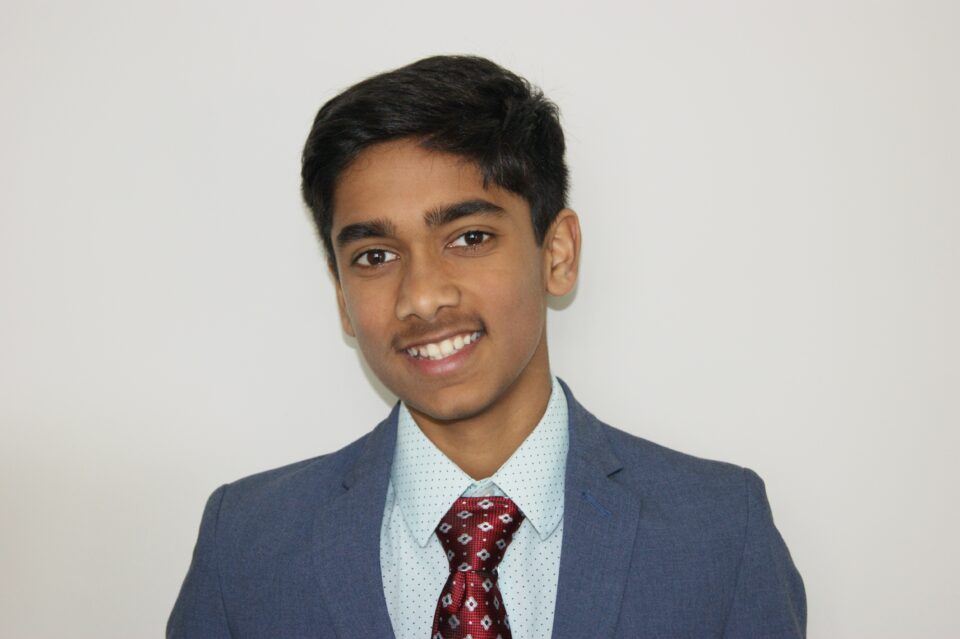 Last year, The Lemelson Foundation gave $100 awards to outstanding young inventors in Society Affiliate Fairs with middle school participants around the country. This is the second year of a three-year grant where young innovators will be recognized. The prize was especially created to reward young inventors whose projects exemplify the ideals of inventive thinking by identifying challenges in their communities and creating solutions that will improve lives.
When Troy, Michigan seventh grader, Prabhath Inturi, heard that his friend's grandfather had a serious falling accident while walking to a restaurant with their family, he began investigating the frequency and consequences of these kinds of accidents. His friend's grandfather had sustained serious injuries as a result of the fall and couldn't walk for weeks.
Prabhath was shocked to find that 3 million elderly people, 65 years or older, are treated in emergency rooms every year for fall injuries similar to this one. According to the CDC, falls not only lead to broken bones and hip fractures, but they are also the most common reason for traumatic brain injuries in seniors. More than a third of these falls lead to death. The CDC reports that in 2015 alone, medical costs accrued from falls were upwards of $50 billion, and that most of these costs are absorbed by Medicaid. Furthermore, the CDC cites that even when an elderly person who does fall evades injury, they may dread falling again causing them, "to cut down on everyday activities. When a person is less active, they become weaker and this increases their chances of falling."

Falling risk factors include lower body weakness, vision problems, home hazards, such as jagged steps or slippery rugs, as well as foot pain. This information motivated Prabhath to create an invention called Vibrasoles, which would address another risk factor: poor footwear.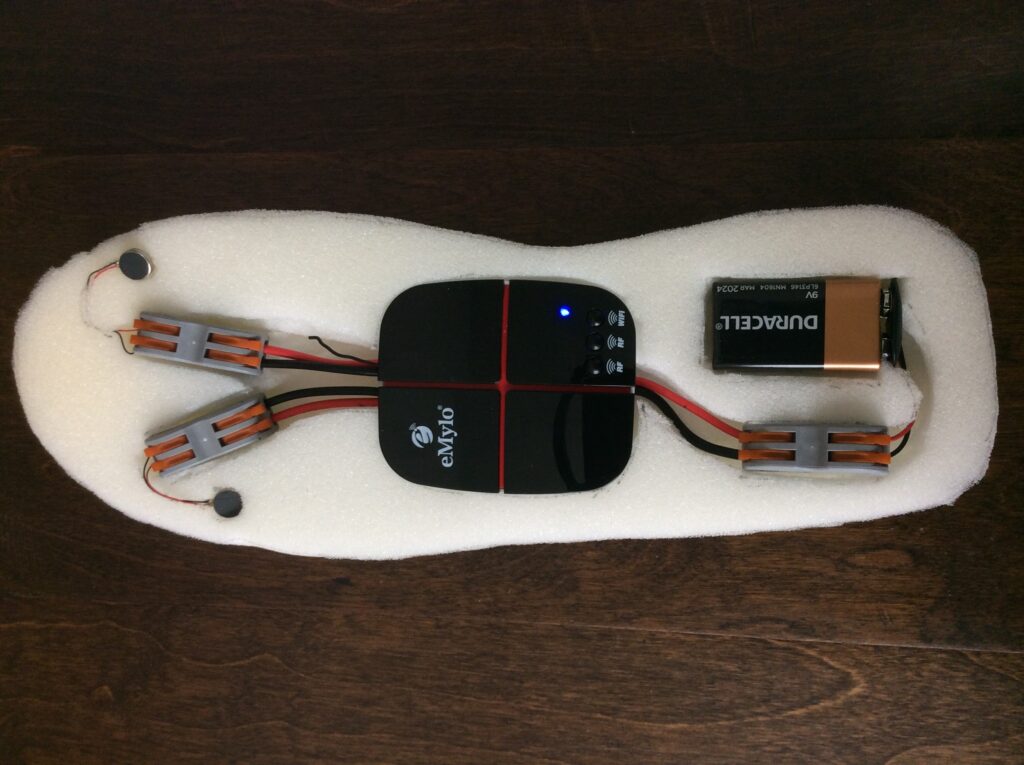 Prabhath explains that Vibrasoles are special soles for shoes, "that vibrate to help the elderly feel the nerves in their feet better. This sole would replace the whole sole in any pair of shoes or home slippers." Before he began designing these specialized soles, Prabhath learned that enhanced sensory nerve stimulation in the feet could help prevent falls.
His invention is easy to use for any elderly person, caretaker or health professional. The soles come with a remote and can be used with the Smart Life phone app to control the vibration in the soles. Timers and alarms are set to indicate when the motors should begin vibrating. The remote adapter can also be linked to Alexa or Google home. Prabhath explains that, "You can switch the motors on and off using a switch on the app. I have tested the soles, and this does work."
Prabhath says his favorite part of the invention process was prototyping. "In this phase, I learned what things work and don't work." The invention process did come with a few challenges. "One obstacle that I faced was creating a sole that could produce medium and slight vibrations. Research studies in the past have shown that too much vibration can lead to nerve damage while too little vibration wouldn't have any effect at all." He overcame this obstacle through trial and error and tested many different combinations of vibrations until he found the right amount of stimulation that would work to prevent falls.
His project was recognized with the Lemelson Early Inventor Prize at the Science and Engineering Fair of Metro Detroit. Prabhath tells the Society that this recognition has meant a lot to him. "Receiving this award means that there are people that think my invention can actually change the world. This award really shows that all my hard work has paid off."