Trick & Treat at 2016 Broadcom MASTERS Project Showcase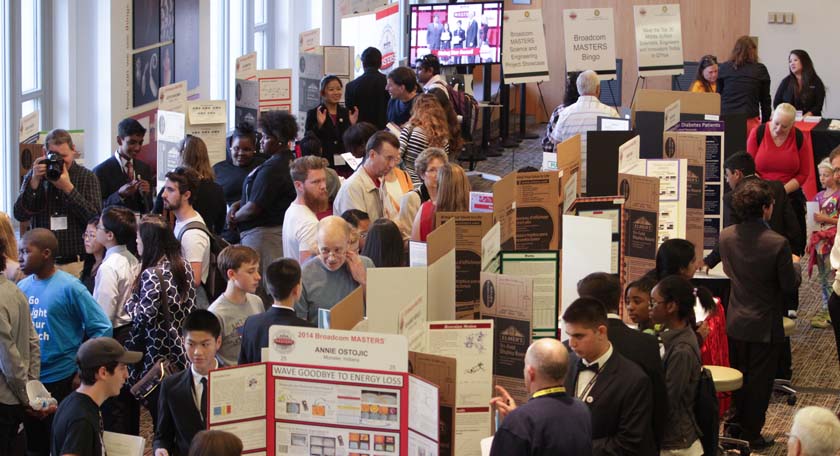 Delve into the halls of the National Geographic Society in Washington, D.C. on Saturday, October 29 for the 2016 Broadcom MASTERS Project Showcase as the 30 finalists present their scientific research to the public.
Broadcom MASTERS (Math, Applied Science, Technology, and Engineering for Rising Stars) is the national STEM competition for U.S. middle school students. It recognizes exemplary middle school STEM students. Finalists are selected by a panel of distinguished scientists from 300 semifinalists. The finalists travel to Washington, D.C. to compete in a week of team activities and present their projects.
The Project Showcase is a great opportunity for members of the public, schools, teachers, and adults to meet the Broadcom MASTERS finalists and learn more about their research. The event is free and open to the public.
The top winners of Broadcom MASTERS will be announced on Tuesday, October 28.