This teen researched rocket nozzles and won big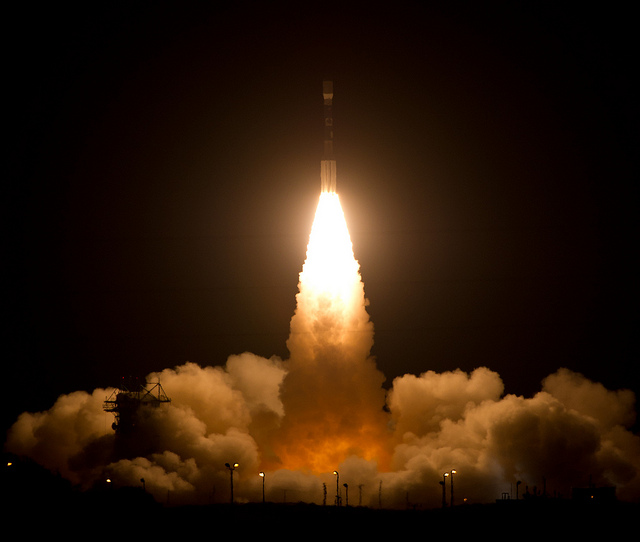 Studying rockets took Eleanor Sigrest to new heights in October during the sixth annual Broadcom MASTERS middle school STEM competition.
Inspired by the SpaceX Falcon 9 rocket explosion, Eleanor, 13, experimented with cold gas rocket nozzles to contribute to the engineering knowledge on the subject. Small versions of cold gas rockets help astronauts move around in space when they venture outside their craft. Larger versions control the Falcon 9's orientation and help stabilize it as it lands.
These rockets rely on rules of thumb guidelines that work in practice, but may not be verified by scientific data, she noted.
---
Propel other young scientists to their science fair dreams. Join the Society!
---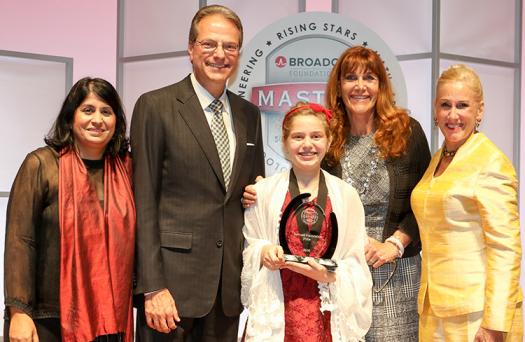 Eleanor analyzed the best shape for a rocket nozzle. Rocket designers have long presumed the best angle between the nozzle's axis and its surface is 15 degrees, she noted. For her project, Eleanor 3D-printed tiny plastic models of rocket nozzles. Some had wide angles, while other nozzles were narrower, with the angle between the nozzle's surface and its central axis as low as 12 degrees.
Eleanor, 13, built an apparatus to force compressed air through each nozzle and compared the findings. And the results surprised her: "I found the best angle for a rocket nozzle is about 20 degrees," she said. The findings might argue that engineers should re-evaluate their designs in some cases.
She even designed and programmed a system to detect and record data on force, pressure, and temperature as gas came out of the nozzles. She tested the nozzles with compressed air, nitrogen, helium, and carbon dioxide.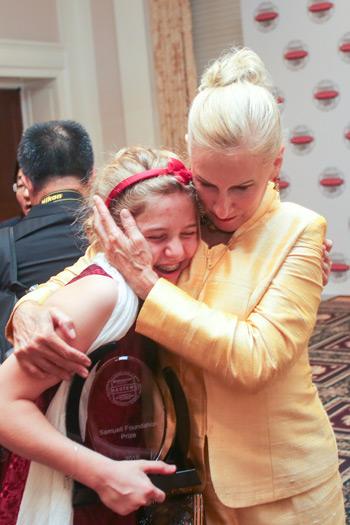 One day, Eleanor hopes to become an astronaut. "I love space," she said.
Read more about Eleanor's rocket nozzle research in a Science News for Students article written by Sid Perkins.
Eleanor was awarded the Samueli Foundation Prize of $25,000 for her mastery of STEM principles and team leadership demonstrated throughout the rigorous weeklong Broadcom MASTERS competition.
She was one of 30 finalists from 15 states in the sixth annual national middle school competition. She competed in a series of science, engineering, technology, and math challenges and presented her project to judges and the public in Washington, D.C.
"I would like to congratulate Eleanor, our top 2016 Broadcom MASTERS winner," said Maya Ajmera, President & CEO of Society for Science & the Public. "I'm excited to see where her interest in STEM takes her."