The Society received more than 1,700 applicants for STS 2016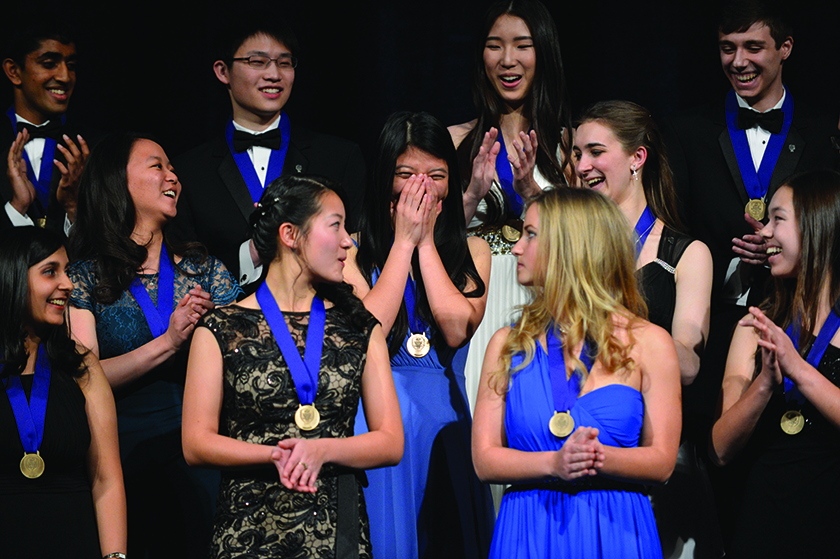 This year, Society for Science & the Public received applications from 1,750 students for Intel STS 2016, which is the Science Talent Search's 75th anniversary year.
The entrant class includes high school seniors from 43 states and 512 high schools. Approximately 54 percent of entrants were females and 46 percent were males.
Projects were submitted in 18 categories. The five categories with the most applicants include: Behavioral and Social Sciences, Medicine and Health, Cellular and Molecular Biology, Environmental Science and Biochemistry. Eleven applicants currently have patents, 18 have already applied for a patent and 21 are currently working on a patent application.
The top five states represented among applicants are: New York, California, Maryland, New Jersey and Florida.
Each Intel STS 2016 entrant will receive a subscription to Science News, a T-shirt, laptop sticker and a digital badge.
Evaluators are reviewing the 1,750 applications and the top 300 semifinalists will be announced on January 6, 2016. The top 40 finalists will be announced on January 20, 2016. Finalists will travel to Washington, D.C. to compete for top awards in March 2016.