1974 Science Talent Search winner, Eric Lander, to head OSTP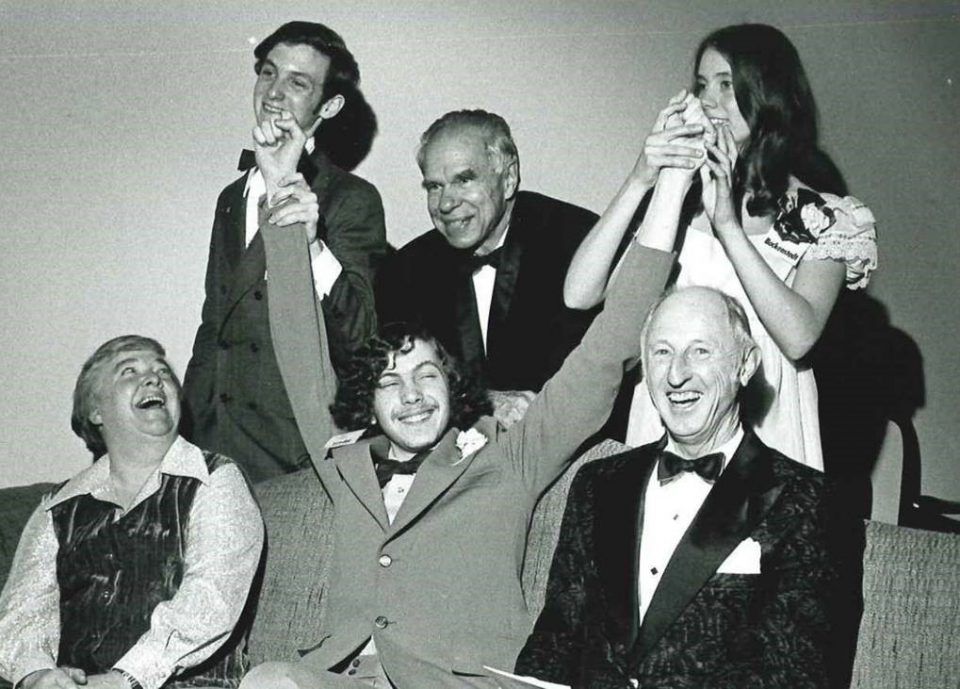 The Science Talent Search, now in its 80th year, has many impressive alumni, including 13 Nobel laureates, 22 MacArthur Fellows, six winners of the Breakthrough Prize and Academy Award winners. As of yesterday, May 28, 2021, we can include a U.S. Cabinet member.
Congratulations to geneticist, Eric Lander, for being named President Biden's science adviser and the director of the Office of Science and Technology Policy (OSTP). President Biden elevated the position of OSTP director to be a cabinet-level position for the first time in history.
Eric Lander has strong ties to the Society for Science. In the 1974 Westinghouse Science Talent Search he placed first with a project titled, "Quasiperfect Numbers," a concept which he explains more here.
Before joining the Biden Administration, Eric was president and founding director of the Broad Institute, a biomedical research institution focused on genomic medicine at MIT and Harvard. He was also professor of biology at MIT and professor of systems biology at Harvard Medical School. He is a MacArthur Fellow and a Breakthrough Prize Laureate in Life Sciences, among a countless number of other accolades.
Eric is also no stranger to participating in government. Between 2009 and 2017, he co-chaired the President's Council of Advisors on Science and Technology (PCAST), a panel consisting of the brightest minds in science and technology who advised the president. He is well-known for playing a pioneering role in all major aspects of the reading, understanding and medical application of the human genome and was one of the principal leaders of the Human Genome Project from 1990 to 2003.
In his letter to Eric, inviting him to take on this role, President Biden says, "I believe it is essential that we refresh and reinvigorate our national science and technology strategy to set us on a strong course for the next 75 years, so that our children and grandchildren may inhabit a healthier, safer, more just, peaceful and prosperous world. This effort will require us to bring together our brightest minds across academia, medicine, industry and government—breaking down the barriers that too often limit our vision and our progress, and prioritizing the needs, interests, fears and aspirations of the American people."
In a letter, President Biden also tasked Eric and his colleagues at OSTP to address the following five key questions:
"What can we learn from the pandemic about what is possible—or what ought to be possible— to address the widest range of needs related to our public health?"

"How can breakthroughs in science and technology create powerful new solutions to address climate change—propelling market-driven change, jump-starting economic growth, improving health and growing jobs, especially in communities that have been left behind?"

"How can the United States ensure that it is the world leader in the technologies and industries of the future that will be critical to our economic prosperity and national security, especially in competition with China?"

"How can we guarantee that the fruits of science and technology are fully shared across America and among all Americans?"

"How can we ensure the long-term health of science and technology in our nation?"
We look forward to watching as this accomplished STS alum addresses these weighty questions and challenges.