The Society partners with CommonLit to provide Common Core content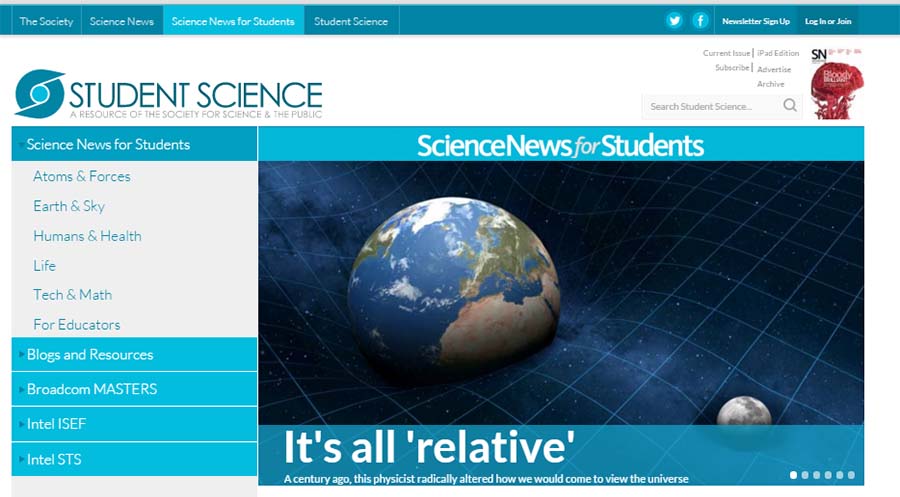 In November, Society for Science & the Public and CommonLit announced their partnership, designed to reach more students with high-quality science news to support literacy development in grades 5-12.
Under the partnership, CommonLit will incorporate select articles from the Society's award-winning science journalism website, Science News for Students, into its free digital collection of Common Core-aligned instructional materials available at www.commonlit.org.
"The partnership with Science News for Students is encouraging not only for CommonLit but also for thousands of teachers and students that benefit from our open educational resources," said Michelle Brown, founder and CEO of CommonLit. "It is so important that students in middle and high school get frequent exposure to challenging non-fiction – this is at the core of what it means to be college ready. Now, thanks to the Society for Science, we can build rigorous lessons using timely, high-quality news from the scientific community. We look forward to adding more grade-appropriate science texts to our library."
The arrangement allows CommonLit to add Common Core-aligned questions, engaging topics for student discussion, paired passage suggestions and more to the Science News for Students articles. The new instructional materials will be published through both CommonLit and Science News for Students channels.
"The Society for Science & the Public is thrilled to be partnering with CommonLit to give students and teachers access to Science News for Students articles and the Common Core-relevant teaching materials related to those articles," said Maya Ajmera, president and chief executive officer of the Society and publisher of Science News. "Getting Science News for Students into more classrooms is core to our mission of inspiring students to embrace science and be aware that new discoveries are made every day."