Teamwork on full display at the Chesapeake Bay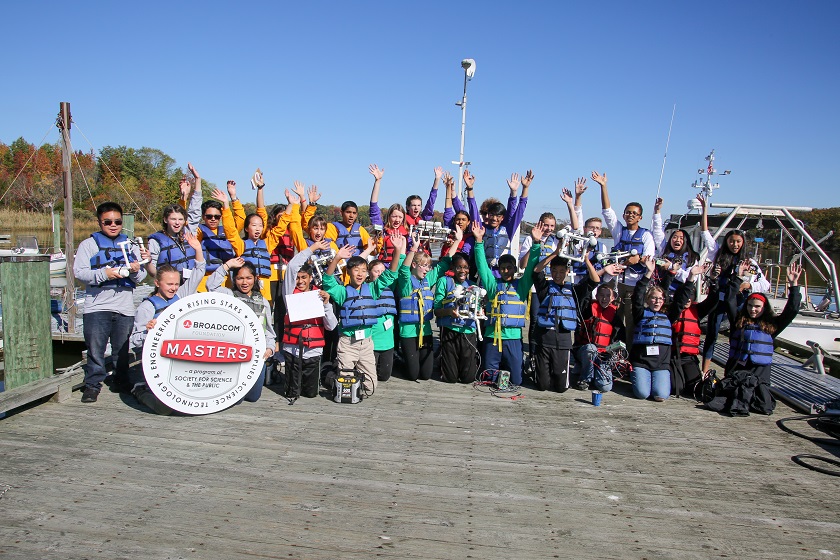 Activities for a beautiful fall day could include apple picking, hiking or roasting marshmallows, but what about designing a remotely operated vehicle (ROV)?
That was just one of the hands-on challenges the top 30 Broadcom MASTERS finalists participated in during finalist week in Washington D.C. The challenge took place at the Smithsonian Environmental Research Center (SERC) in Edgewater, Md., a Society partner and host of a Broadcom MASTERS challenge since 2016.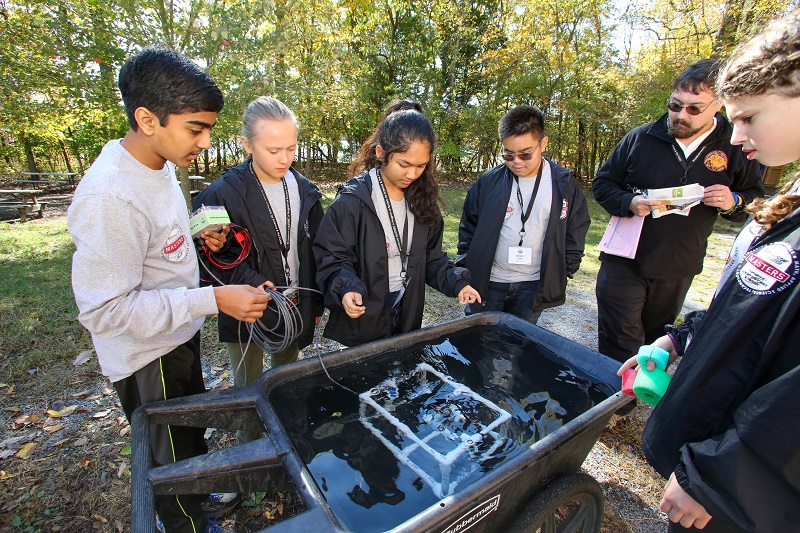 Led by SERC's Education Specialist, Karen McDonald, the main challenge encompassed building an aquatic ROV, an underwater robot, as a way to engage the students in engineering and design. "It is unoccupied, attached to a vessel and controlled by someone at the water's surface," Karen explained. The teams were provided with motors and other materials, such as PVC pipes and battery packs.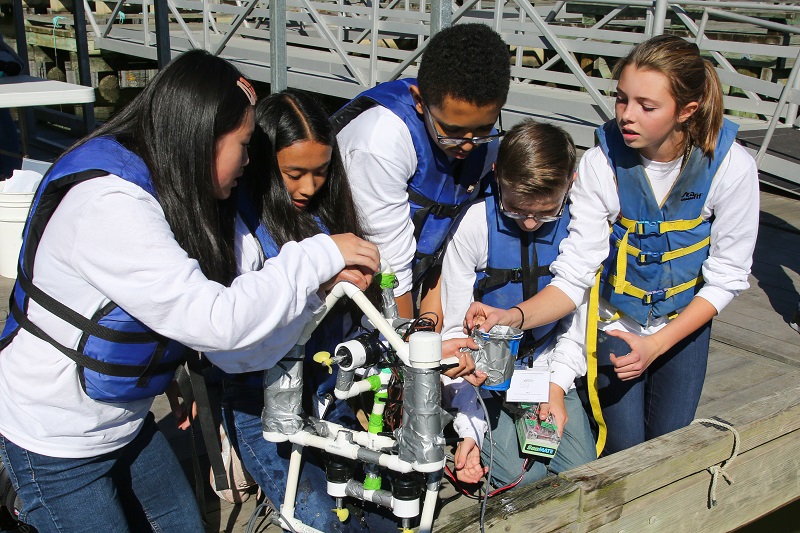 The teams began drafting their schematics right away, exercising their critical thinking, communication, creativity and collaboration skills. In teams, they constructed preliminary models to test in wheelbarrows of water at varying depths. As each group submerged their vehicles and watched attentively to see if their creations would operate, they learned which design aspects needed to be improved. The silver team, for example, noticed a part of their ROV that wasn't sealed properly. "That's where all the water went," said Sidor Clare. The green team was pleased when their ROV began moving in their test bucket. "It looks like it's working," Kyle Tianshi exclaimed.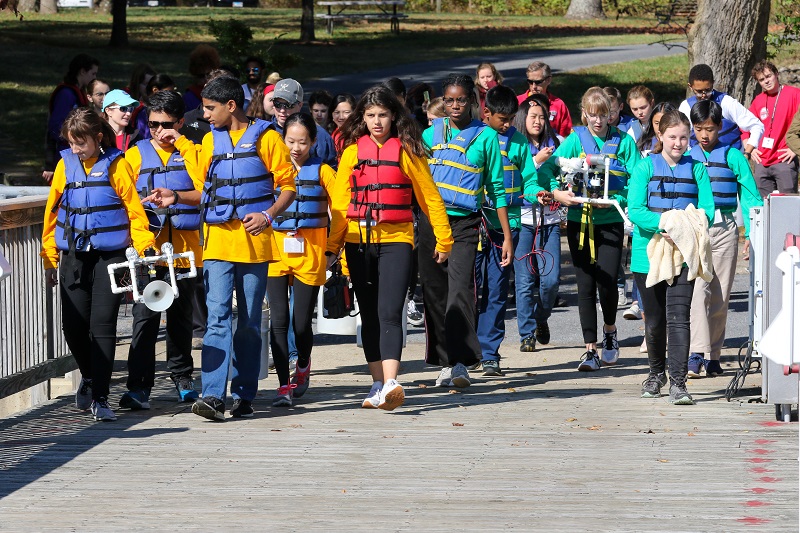 The finalists then moved to the dock to collect sediment. As they were outfitted with life jackets, Karen reminded everyone of the importance of communication. "Make sure you tell your team members when power is on and your ROV is live." Each group had their own "garage" on the dock, with tables set up to make any additional revisions. Though some teams faced setbacks, they were not the least bit discouraged as they leaned on their group members to come up with fixes. As Ryan Drake of the purple team aptly noted, "science is trial and error."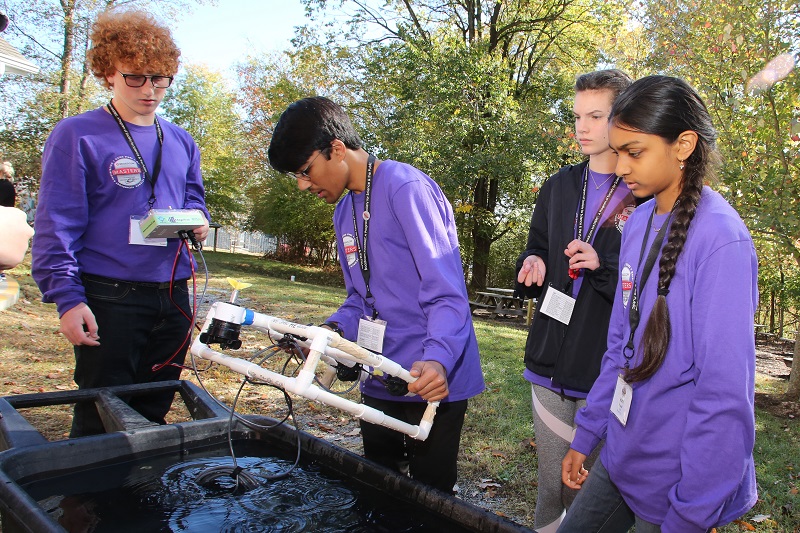 In their presentations, the finalists agreed that this was a particularly difficult challenge, but working together in groups was their greatest asset. "Having an abundance of ideas was our strength," noted the black team. Members of the white team also commented on how the experience helped them bond with one another. The Broadcom MASTERS 2019 finalists demonstrated that science does not happen in silos. What they achieved in groups mirrored what scientists in the real world do—rely on teamwork to solve problems.