Student View: The Jet Propulsion Laboratory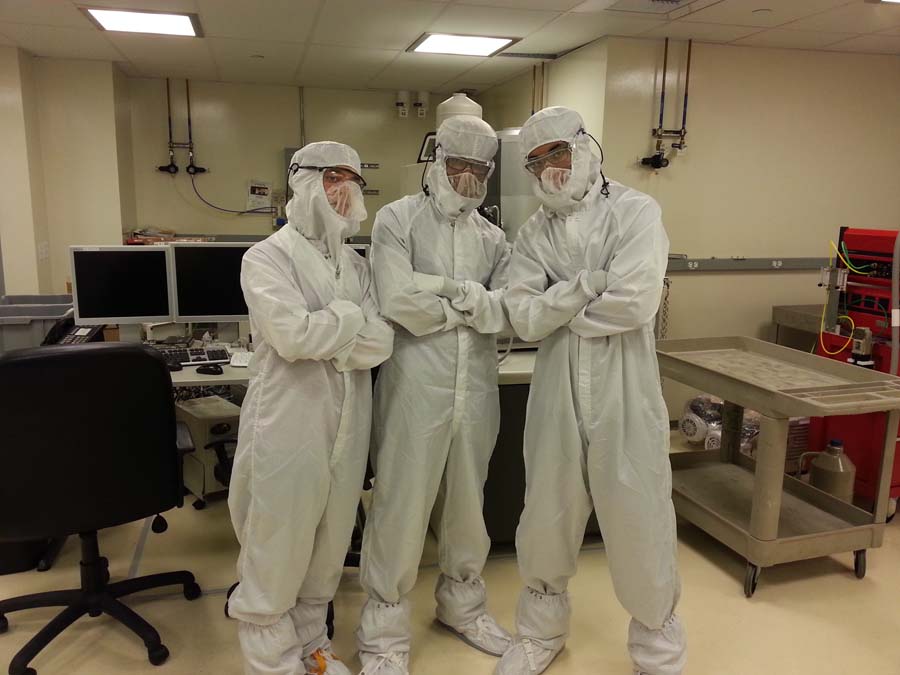 After months of hard work on his project, Harsha Uppili of Oregon qualified as an Intel International Science and Engineering Fair (Intel ISEF) 2014 finalist, earning a trip to Los Angeles, but he never dreamed the competition would lead to another special experience. Uppili and two other finalists, Achal Fernando-Peiris of Ohio and Yousuf Soliman of California, won the Innovation Exploration Grand Award at Intel ISEF. The finalists visited the Jet Propulsion Laboratory at the California Institute of Technology in June.
We followed up with Uppili and learned the details of his experience.
---
Can you give us a short description of your Intel ISEF project?
I fabricated thin film field effect transistors that mimic biological synapses that occur in the brain. Synapses, the crucial connective parts between neurons, dominate the architecture of our brain; they gather thousands of sensory inputs and convert them into real time outputs. Synapses operate on the premise of ionic conduction.
By inducing hydrogen ions in the gate dielectric component of the transistor, the most basic and important component of electronic devices, I was able to teach my devices to 'learn'; the transistors could conduct higher and higher amounts of current each time a voltage was applied, analogous to a biological synapse.
Applications for my research include both ultra-efficient, high capacity computing, as well as neural networking so we can better understand how our brains work and learn more about diseases such as Alzheimer's and epilepsy.
How did you feel when you won the trip to the Jet Propulsion Laboratory?
Never in a million years could I have predicted my name would be called during the Grand Awards Ceremony, let alone for such a prestigious and meaningful award as the Innovation Exploration Award. Unsurprisingly, I felt utterly shocked when I won the award! Only once I walked off the stage did the elation kick in.
Winning the award meant my research, which I poured my heart and soul into, was very well received by brilliant researchers and scientists. Though I do research for the intellectual mystery and thrill it provides, being recognized for my efforts in the lab was a very exciting and humbling experience.
What was the highlight of your trip?
Determined not to stick to cliché and declare 'too many highlights,' I have narrowed a large number of contenders down to the two most elite experiences.
First, the Mars Yard. Sitting high in the mountains, right in the glare of the sun and overseeing smog-filled Los Angeles, the Mars Yard is a controlled, outdoor environment, filled with rocks and red dust, existing for the purpose of testing out NASA rovers in a terrain that mimics that of Mars. We were able to see the Curiosity rover in action as engineers tested out a motion detector on its arms. Just an incredible experience!
The second highlight was being admitted into the Control Room where missions are launched and continually monitored. Achal, Yousuf, and I were immediately rendered speechless after touring the control room and sitting in what our guide called 'the seats of power.' He got us headsets and we took a 'successful landing' photograph, with our hands in the air in front of the Star Spangled Banner, celebrating a (fictitious) rover landing on Mars!
How have your Intel ISEF and JPL experiences enhanced your research curiosity and future goals?
Continued inspiration and motivation add fuel to my desire to research at a high level for many years to come. There are no more powerful sources of inspiration and motivation than Intel ISEF and the Jet Propulsion Laboratory, where brilliant minds are found at every sight, and incredible work ethics, intellect, and curiosity are palpable. Being an Intel ISEF finalist and having the oppurtunity to visit JPL has made me value research, science, mathematics, and engineering all the more and have helped me further establish my desires to be a scientist and researcher far into my future.
Do you have any words of wisdom for other high school research students?
Relentlessly pursue scientific research. Explore the unknown and daunting. Take risks. Seek to break your mind. There is no experience as invigorating, challenging, powerful, rewarding and, most importantly, absolutely critical to the future of society.