Spotlight Series: National Leadership Council member, Kate Lowry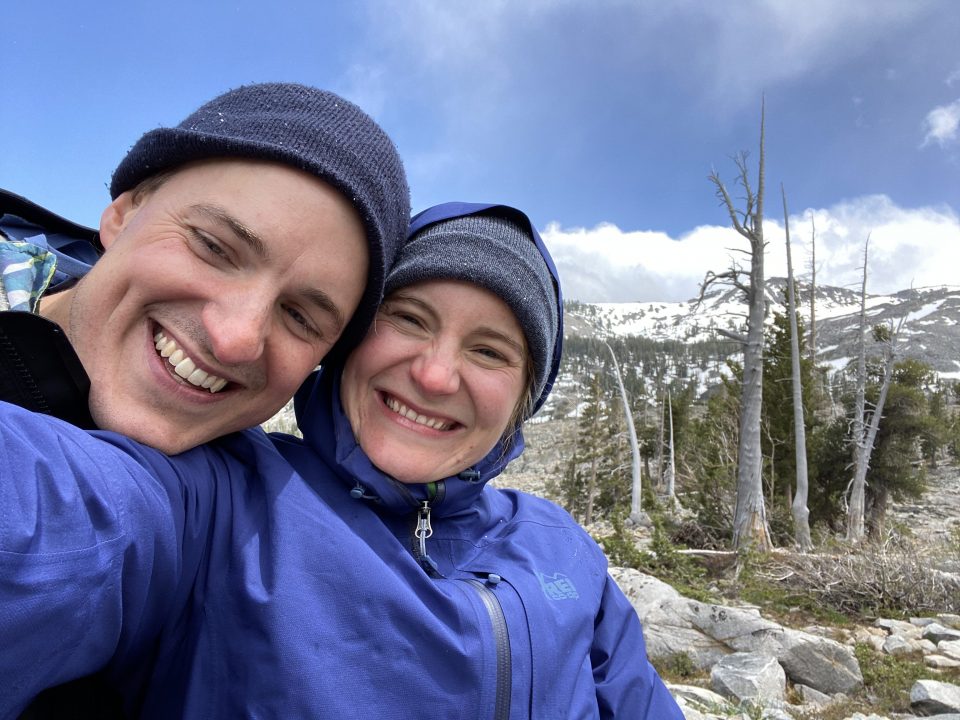 Name: Kate Lowry (STS, 2006)
Job Title: Science Director at Science Philanthropy Alliance
About Kate: Kate is trained as a biological oceanographer and earth system scientist. Prior to joining the Alliance in 2018 as a fellow, Kate was a postdoctoral scholar in the physical oceanography and biology departments at Woods Hole Oceanographic Institution. Kate conducted her doctoral work at Stanford University as a National Science Foundation Graduate Research Fellow and a Gerald J. Lieberman Fellow. Her research focused on under-ice phytoplankton blooms and physical and biogeochemical drivers of phytoplankton bloom dynamics in polar marine ecosystems, using a variety of field and satellite remote sensing techniques.
Education: B.S. and M.S. in Earth Systems at Stanford University; Ph.D. in Environmental Earth System Science from Stanford.
What does leadership mean to you?
To me, leadership means empowering those around me to be successful and motivated so that we can achieve shared goals. My personal leadership style prioritizes understanding the unique aspirations and challenges of each person on my team in order to support them to do their best work both now and in the future.
As the world faces a pandemic, a climate catastrophe and numerous other scientific challenges, what are some steps you think the Society can take to address science literacy and support for science?
The Society for Science is already doing incredible work to support scientific literacy and support for science through its competitions and publications. Science News has provided excellent coverage throughout the COVID-19 pandemic and is an engaging and accessible resource for the public to learn about the latest scientific discoveries across many different fields. Engaging youth in science is key, so I'm thrilled that there is a Science News in High Schools program and I would love to see sufficient external funding for all high schools to participate in the future. Similarly, since diverse participation is essential for achieving scientific excellence and solving these complex scientific challenges, I am excited for the Society to continue to help broaden participation in science among students from historically marginalized groups through its current and future programs.
What is the most fulfilling aspect of your job?
Whether out at sea or at home in the virtual work environment, I have always been fulfilled by opportunities to mentor scientists who are at an earlier stage than me and to be inspired by scientists who are at a later career stage than me. Currently, I lead a team of four Ph.D. science fellows and interact regularly with esteemed scientific leaders including former federal science agency directors and university presidents, so I am really enjoying the opportunity to continue mentoring and learning from many scientists across a variety of fields and career stages.
What's the best advice you've ever received? Who gave it to you and what was it?
The best advice I ever received was from my dad, who told me to pursue what I love in school rather than worrying about money or other practical considerations. This advice inspired me to pursue ocean science as a field of study, since I loved being in and around the ocean.
Is there a book that has made an impact on your life? What is the name of the book and what impact did it make?
Designing Your Life by Bill Burnett and Dave Evans. When I was in graduate school, I took a week-long summer course called "Designing the Professional" taught by one of the authors, and it really changed my outlook on my career and life. It also opened my eyes to the world of design thinking, which is fascinating and inspiring. I was thrilled when the authors turned the course into a book because it meant that I could share what I had learned with others. Since then, it has been the book that I consistently recommend for anyone who is thinking about what impact they want to have on the world and how they want to live their lives.
Did you have a favorite mentor as a young person? What difference did that person make in your life and your approach to problem-solving?
I benefited from the support of many mentors when I was growing up in Louisiana, including several teachers and family members who encouraged me to pursue advanced academic opportunities and taught me how to navigate financial and other challenges throughout my education. Once I got to Stanford,I met Professor Kevin Arrigo, who gave me the opportunity to conduct oceanographic research in his lab using satellite remote sensing as a junior in college and later invited me to join his research group at sea in the Arctic and Antarctica. I enjoyed working with and learning from Kevin so much that I stayed on to complete my Ph.D. in his lab. He taught me so much about scientific research, oceanography, problem solving and life over the years. I will forever be grateful for all of his mentorship and support when I was a student.