Sponsor Spotlight: Steve Lank, CEO of Cesco Linguistic Services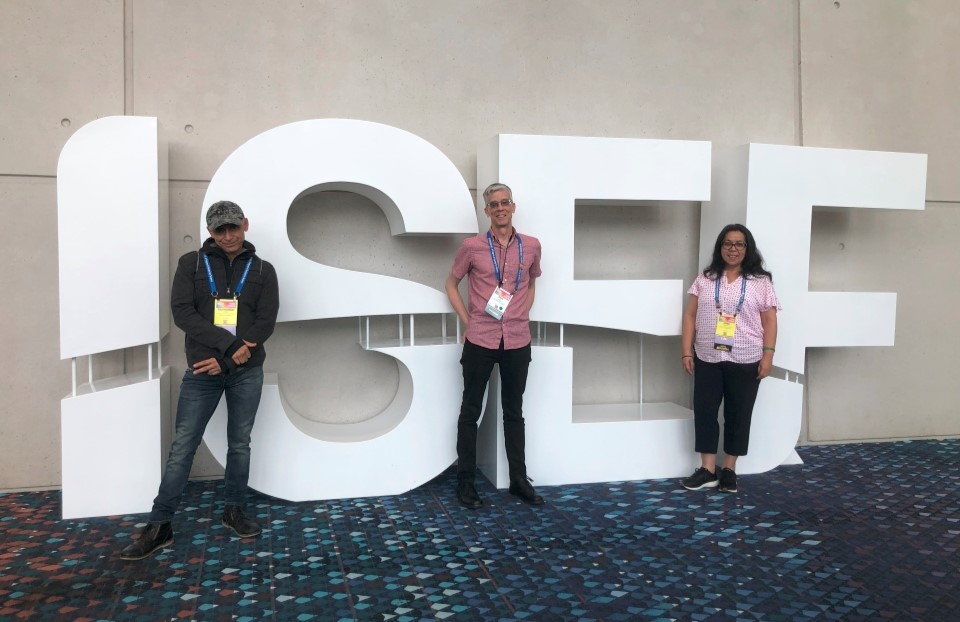 The Regeneron International Science and Engineering Fair is the world's largest global science competition for high school students. With over 1,600 finalists from 372 affiliated fairs coming together from around the globe, ISEF would not be possible without the hard work of thousands of dedicated volunteers, judges and sponsors. In our Volunteer Viewpoints series, we have enjoyed introducing you to some of these talented and dedicated individuals—and hopefully offered a glimpse into many different volunteer experiences.
For this installment, meet Steve Lank, the CEO of Cesco Linguistic Services, Inc. Cesco has sponsored Regeneron ISEF's interpreters since 2020 and has been instrumental in ensuring that ISEF is an accessible and truly global event. In addition to his role as CEO, Steve is also an advocate for the profession more broadly and for bringing new practitioners into the industry. He was kind enough to speak with us about his work with Cesco and his experiences at Regeneron ISEF.
Can you tell us a little bit about your background and role at Cesco Linguistic Services?
I have been working in language services since 1987. I started studying language when I was in the seventh grade, and I fell in love with Spanish. I studied it all through high school and then I majored in it in college. After college, I moved to Spain to teach English, where I discovered translation as a practical occupation. I worked with a professor there and did some literary translation—but not all of us can become literary translators. I found the work really interesting and started offering services to others. I got my master's degree and continued from there. I know that a lot of people who graduate with undergraduate degrees and even master's degrees in the humanities don't always end up being able to work in our chosen fields, so I'm very fortunate to have been in language services for over 35 years.
When I lived in Denver, I became friends with the CEO of Cesco, Giovanna Carriero-Contreras. We were very like-minded and always said that we would find a way to work together. I was intrigued by Cesco's mission, which was to provide community interpreting and translation services to help ensure access to public services for immigrants and refugees. At that point, my experience was on in the private sector, providing language services to help sell products abroad, so this was fascinating to me. I finally came on board in 2014 to grow Cesco's translation business, which was my role up until last October, when I took over as CEO. Now I continue to manage translation, but I also oversee the company as a whole.
Our goal is to ensure equitable language access for all, but we also want to make the profession more visible. In the U.S., it's only been in the the last 20 years or so that we've started to consume language services domestically and get past the attitude of, "Why can't everybody speak English?" It's not easy to learn a new language, so professionally trained translators and interpreters can really help people express themselves in a way that helps them achieve their goals and get what they need.
At ISEF, Cesco supports translation and interpretation services in over a dozen languages, and at hundreds of judging interviews, panel discussions and many other on-site events. What does the process of managing and coordinating such a massive undertaking entail?
It can be daunting. For ISEF, the biggest challenge is the huge number of interpreters required coupled with the fact that we don't always know months in advance which specific languages we'll need to cover. So, we have to make some assumptions based on previous experiences, and the recruiting process can vary for different languages. Luckily, we've been in the business a long time and have a lot of connections to reach out to, and we also work through industry associations to find people.
Interpreters aren't necessarily used to volunteering their time—so that was another hurdle we had to overcome. But once we started to recruit people, and especially once interpreters who worked with us during our first year at ISEF had such positive experiences to share, it has become easier. Our other challenge this year is that ISEF 2023 is fully in-person, while the last couple years it was virtual or hybrid. This means we have to find interpreters who are local to the Dallas-Fort Worth area, which shrinks our recruitment pool considerably.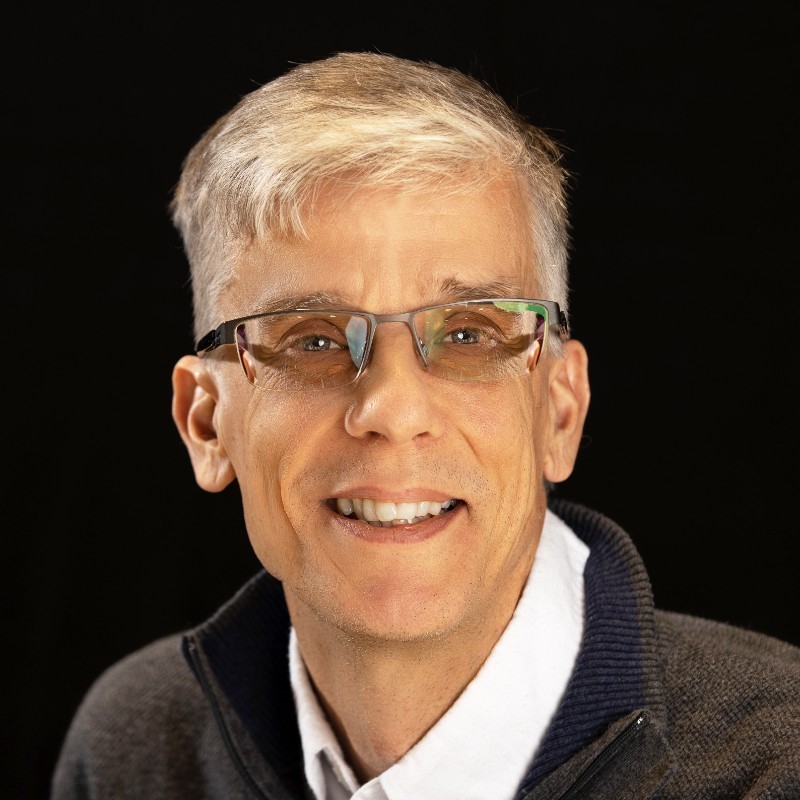 Here's a funny story from last year: We happened to need a Haitian Creole interpreter, and I had been working all of my connections and their connections to find somebody who was local in Atlanta that could help us. We had some contacts that were initially going to help, but who unfortunately fell through. I was at the career fair on my first day at ISEF, and a woman from another booth walked up to me and we got to talking about our work. It turned out that she was a Haitian Creole interpreter! Her name is Loudine Louis and she was there representing Embry-Riddle Aeronautical University, and she agreed right there on the spot to provide service for us the next day. It was unbelievable. Sometimes you put the vibe out there and good things happen.
Do you have any favorite ISEF memories?
Getting to know Sharon Snyder, the Society's Director of International Fairs and Volunteer Recruitment, has been tremendous. She is a force of nature – I honestly don't know how she does all of this; she's amazing and I have learned a lot from her!
When I was at ISEF in Atlanta last year, I was blown away by the energy. These kids are amazing, and their energy is off the charts—you can really feel it. They are so passionate about what they are doing and so poised. I was also really struck by visiting the exhibit hall for the first time. It's a far cry from the baking soda volcanoes we used to make when I was in school. The level of work these kids are doing is really impressive. "Next level" doesn't even describe the projects they're working on. And it gives me hope; the world is in good hands with these young people.
We are still recruiting volunteers for Regeneron ISEF 2023, including interpreters. If you are an interpreter who is interested in volunteering at Regeneron ISEF in Dallas next month, you can sign up via our volunteer registration form, or you can reach out to Steve directly at SLank@CescoLS.com, who is happy to connect and answer any questions you may have. To learn more about other opportunities to get involved, please visit our volunteer page.