Society for Science's Equitable Access Fund distributes $263,700 to science fairs around the world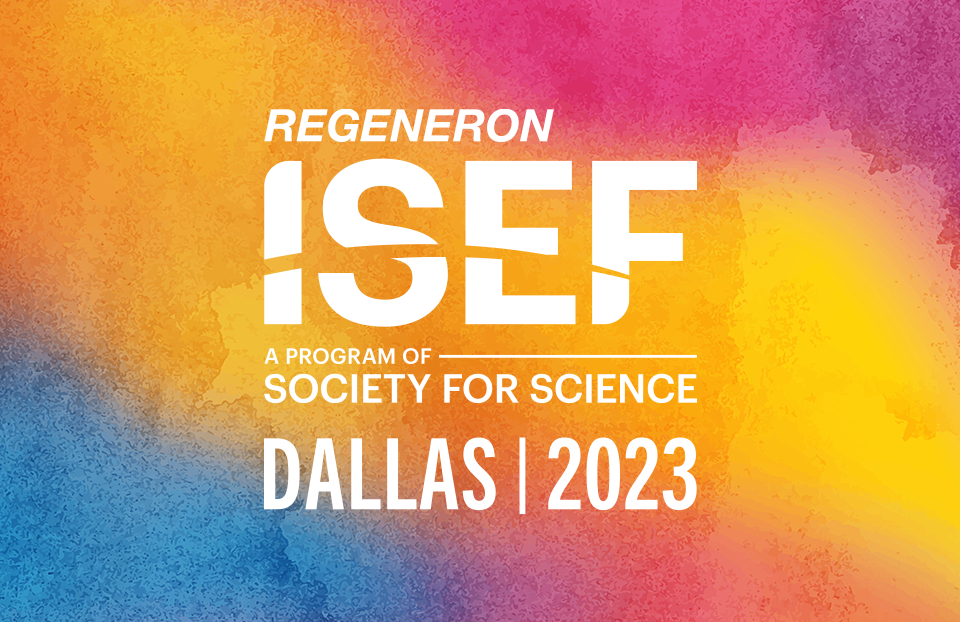 Society for Science is proud to announce that the organization has distributed $263,700 to regional, state and national science fairs in 2023 through the Equitable Access Fund for Affiliated Science Fairs. Grants provided by the fund support fairs as they expand their reach to ensure inclusivity and support historically underserved populations. These funds are helping fairs continue to build capacity and invest in foundational improvements so that they can continue to offer the best opportunities to the students they serve.
"Through the Equitable Access Fund, the Society is pleased to support science fairs across the United States, and around the world, in their vital work of inspiring young people to pursue scientific research," said Maya Ajmera, President and CEO of the Society for Science and Executive Publisher of Science News. "We are proud to support these fairs and are inspired by their commitment to shaping the change makers of tomorrow."
Through this fund, the Society supports science fairs' efforts to improve their reach and inclusiveness, with an emphasis on initiatives that serve historically underrepresented populations. Some examples of these initiatives include covering costs of rural students to attend fairs, providing need-based scholarships to attendees, connecting students with mentors at local institutions and supporting outreach programs to young people in refugee camps.
Grantees were selected from members of the Society's Affiliated Fair Network, which includes approximately 400 science fairs from around the world. Students who do well in these fairs earn the right to compete in the Regeneron International Science and Engineering Fair, the world's largest international science competition for high school students.
The initiative, which was funded by the Gordon and Betty Moore Foundation, allocated $198,700 to 30 fairs in the United States and $65,000 to 15 international fairs in 2023. Since its founding in 2020, the fund has awarded a total of $684,200 to science fairs around the world. Here is the complete list of this year's grantees:
INTERNATIONAL SCIENCE FAIRS
Armenian School Science Festival (Yerevan, Armenia)
FEBRACE – Feira Brasileira de Ciencias e Engenharia (Sao Paolo, Brazil)
Bibliotheca Alexandrina Science and Engineering Fair (Alexandria, Egypt)
MISE Research Program (Accra, Ghana)
The Israeli Young Scientists Contest (Jerusalem, Israel)
Science Fair of The Jordanian Ministry of Education (Amman, Jordan)
Mexico National Science Cup (Puebla, Mexico)
Palestine Science and Technology Fair (Ramallah, Palestine)
Portuguese Contest for Young Scientists (Porto, Portugal)
Romania Science and Engineering Fair (Suceava, Romania)
Expo for Young Scientists – South Africa (Johannesburg, South Africa)
Korea Science Fair (Cheonan-si, South Korea)
Sri Lanka Science & Engineering Fair (Colombo City, Sri Lanka)
Eco-TechnoUkraine (Kyiv, Ukraine)
Zimbabwe National Science Fair (Harare, Zimbabwe)
US-BASED SCIENCE FAIRS
Alabama Science and Engineering Fair (Auburn, Alabama)
Central Alabama Regional Science and Engineering Fair (Birmingham, Alabama)
Greater San Diego Science and Engineering Fair (Bonita, California)
The Synopsys Outreach Foundation Alameda County Science and Engineering Fair (Danville, California)
Santa Cruz County Science and Engineering Fair (Santa Cruz, California)
Pikes Peak Regional Science Fair (Colorado Springs, Colorado)
Connecticut Science & Engineering Fair (Hamden, Connecticut)
Cobb/Paulding Regional Science Fair (Marietta, Georgia)
Maui County Regional Science and Engineering Fair (Puunene, Hawaii)
Eastern Idaho Science & Engineering Fair (Pocatello, Idaho)
State Science and Technology Fair of Iowa (Ames, Iowa)
Bossier Parish Community College Louisiana Region I Science   and Engineering Fair (Bossier City, Louisiana)
Greater New Orleans Science and Engineering Fair (New Orleans, Louisiana)
Maine State Science Fair (Bar Harbor, Maine)
Massachusetts State Science & Engineering Fair (Cambridge, Massachusetts)
Mississippi Region V Science and Engineering Fair (Starkville, Mississippi)
Missouri Southern Regional Science Fair (Joplin, Missouri)
Missouri Tri-County Regional Science and Engineering Fair (Wentzville, Missouri)
Jersey City Medical Center/Barnabas Health STEM Showcase (Spring Lake, New Jersey)
North Carolina State Science Fair (Raleigh, North Carolina)
Northwest Science Expo (Banks, Oregon)
Delaware Valley Science Fairs (Philadelphia, Pennsylvania
Pittsburgh Regional Science & Engineering Fair (Pittsburgh, Pennsylvania)
Southern Appalachian Science and Engineering Fair (Knoxville, Tennessee)
Sun Country Science Fair (El Paso, Texas)
Science Engineering Fair of Houston (Houston, Texas)
Central Texas Science and Engineering Fair (Waco, Texas)
Harold W. & Helen M. Ritchey Science and Engineering Fair of Utah (Ogden, Utah)
Weber Area Science and Engineering Fair (Ogden, Utah)
Central Virginia Regional Science Fair (Lynchburg, Virginia)