Society alumni replicate the Intel ISEF feeling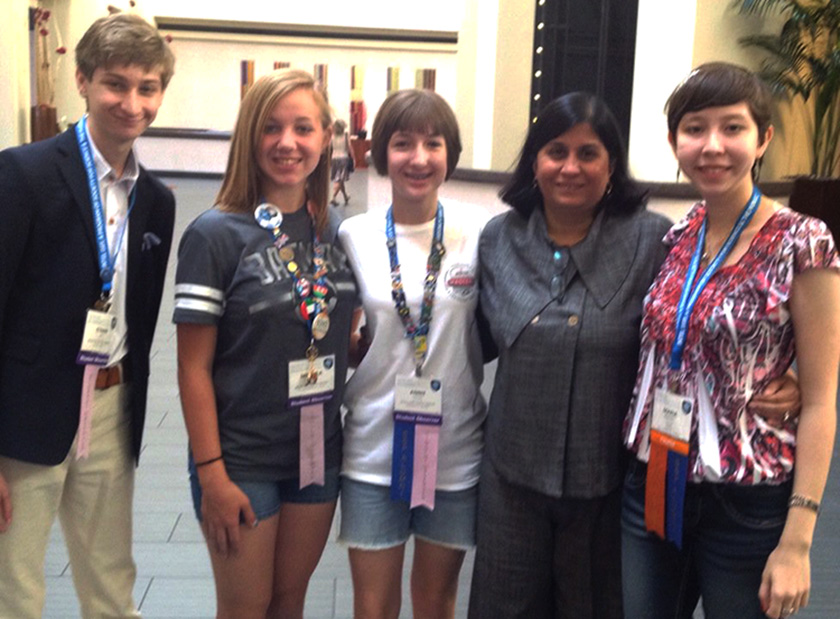 The Society alumni network offers "a chance to reconnect with something that inspired me as a little kid," Suman Nag said at the alumni breakfast Tuesday morning during Intel ISEF festivities.
Suman was surrounded by a room full of Society alumni from all three competitions and years. A handful had achieved the trifecta of competing in each program.
"I haven't been in a community yet that can replicate the feeling at Intel ISEF and during the pin exchange," said Suman, the founder and executive director of ROSA, a DNA testing company. He was an Intel ISEF 2006-2008 finalist.
Alumni reunited with friends from their competitions and also made new connections for the future. Paige Brown, who won the Intel STS 2016 First Place Medal of Distinction for Global Good, met other alumni who will attend the same university as her next year, Stanford University.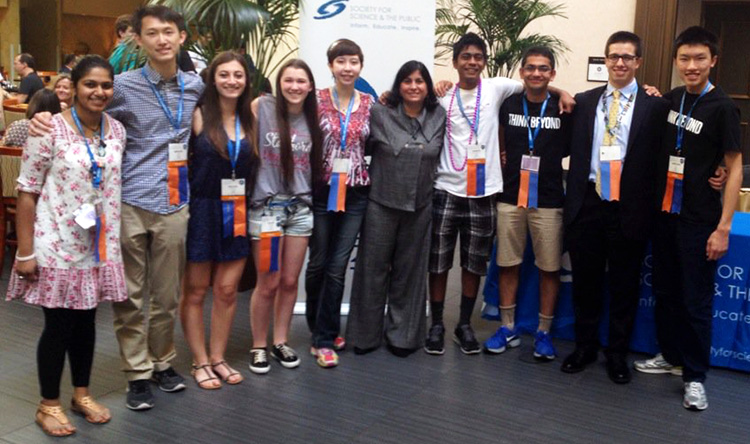 "We're counting on you to make the world a better place," said Maya Ajmera, the President & CEO of the Society for Science & the Public and publisher of Science News. "Let us know how we can help you in pursuing your dreams further. That's why we're building a robust alumni network."
Liz Baker, an Intel ISEF 2003-2006 finalist, found great benefit in the alumni breakfast and seeing alumni face-to-face. "Talking to older alumni and seeing that they are or were in the same boat as me was good," she said. She felt lost after college, while Intel ISEF had offered such a clear path. Hearing that some Society alumni waited to get their PhD. or to figure out their interests was important for her.
"Intel ISEF spoiled me," Liz said. "I realized in undergrad, grad, and postdoc [level] I'll be doing someone else's research, helping them to get their research funded. How many years do I need to wait to do my own research that I love again?"
Liz joked about the Society adding a college-level competition. "I would have felt really at home [with a college competition]," she said. "I'm a really motivated person, and so in college there were no more competitions for me to strive for." 
Suman agreed, saying it's great to be surrounded by people who are passionate about the same things. "Research is dedicating your life to something that's uncertain," he said. "Being in the lab is shooting darts in a pitch black room trying to find a protein that I don't even know exists."
The alumni that Suman keeps in touch with the most from Intel ISEF are some of the international finalists, from Australia and Indonesia. "Growing up, I sought out more opportunities to work internationally because I saw how awesome it was to work with people internationally at Intel ISEF," he said.