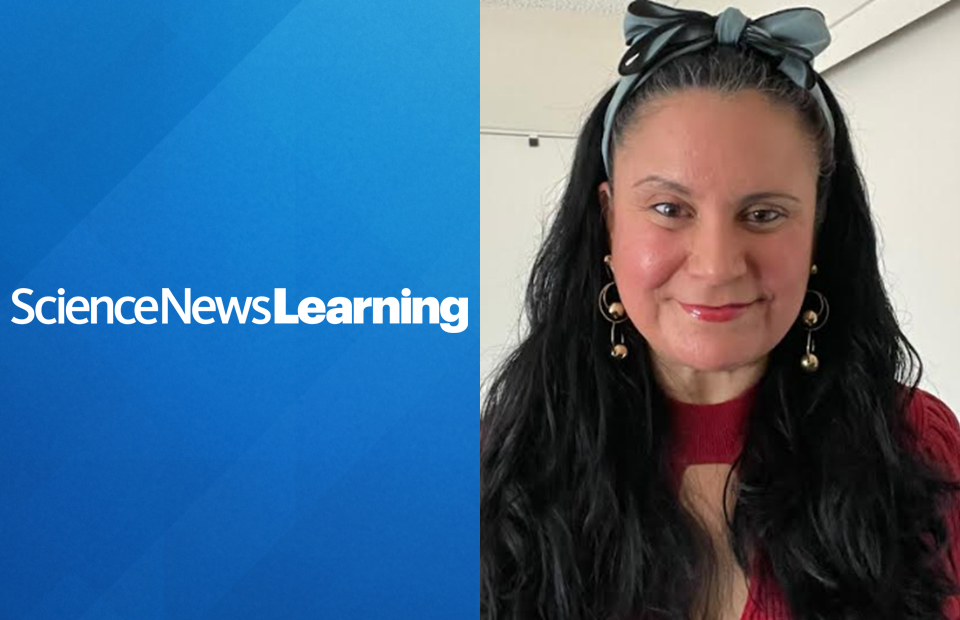 To further our mission of increasing science literacy and access to STEM resources, Society for Science's Science News Learning (SN Learning) Program partnered with six educators to develop and expand the reach of Society educational resources during the 2022-2023 school year. As an Ambassador, these SN Learning expert educators shared their love of teaching using current, real-world research with educators in their communities and across the U.S. In addition to subscriptions to Science News and Science News Explores, each Ambassador received a stipend of $1,500, an all-expenses paid trip to the Society's High School Research Teachers Conference, and attended monthly virtual meetings to share resources and ideas with their cohort.
For the first installment, we spoke to Ambassador Susana Oliu, a teacher at Pasadena High School in Pasadena, California, who is focused on sharing STEM resources with her students and other educators in her community.
What have you accomplished as an SN Learning Ambassador so far?
I presented at the first annual Southern California Teachers for Social Justice conferenceat California State University, Dominguez Hills earlier this year, where I met with other science teachers across Los Angeles County to discuss and find solutions to bridge gaps in STEM education for underrepresented students. I have also presented at my district's continuation school, Rose City where I shared information on STEM jobs and Society for Science resources for students and teachers. Later this month, I will be an exhibitor for Society for Science at the Pasadena Unified School District's Science Festival. My goal is to provide inspiration for kids who feel that just because regular high school didn't work out for them, there is always another path where they can accomplish their goals to pull themselves out of poverty by accessing a career in STEM.
How has SN Learning helped your students?
SN Learning has been a wonderful tool for increasing scientific literacy in my classroom. Students have access to current science information, allowing them to keep up with worldly STEM events. I open class discussions with Science News articles so I can lead and engage students in discussions that pertain to current events.
What has been beneficial about working with this cohort of educators?
It has been wonderful to share the information from my cohort and the Society for Science with the community. The resources shared are not only useful in the classroom, but for student development as well. My students are now knowledgeable about STEM competitions that can lead to world inventions and scholarships to fund their continuing education post-high school.
What advice would you give to an educator who is considering becoming an SN Learning Ambassador?
I would say jump on it! It is a once in a lifetime opportunity, where as an educator you will grow to inspire the future generation of students and teachers, not just in your classroom but across the country. This has been an excellent experience for me to learn and grow as a professional, my life has been transformed for the better. Thank you, Society for Science!
To hear more from Susana about how she uses SN Learning, you can watch her video here.
If you are an educator interested in learning more about the Society's SN Learning program or becoming an SN Learning Ambassador, you can find more information here. If you have any questions about the program or resources available to educators, please email SNLearning@societyforscience.org.