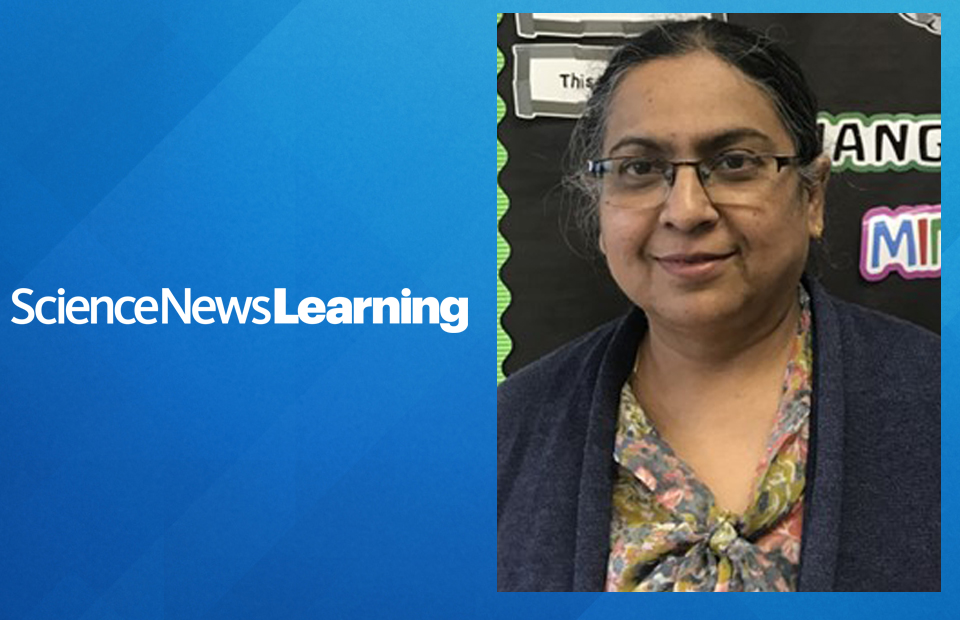 To further our mission of increasing science literacy and access to STEM resources, Society for Science's Science News Learning (SN Learning) Program partnered with six educators to develop and expand the reach of Society educational resources during the 2022-2023 school year. As an Ambassador, these SN Learning expert educators shared their love of teaching using current, real-world research with educators in their communities and across the U.S. In addition to subscriptions to Science News and Science News Explores, each Ambassador received a stipend of $1,500, an all-expenses paid trip to the Society's High School Research Teachers Conference, and attended monthly virtual meetings to share resources and ideas with their cohort.
For this installment, we spoke to Ambassador Kehkashan Khan, a teacher at Benito Juarez Community Academy in Chicago, Illinois, who is working to share STEM resources with schools and educators who may have limited access to current scientific information.
What have you accomplished as an SN Learning Ambassador so far?
As a teacher at a Chicago public school, I promote Science News resources to my students because I believe they are more current than our textbooks. Based on my recommendation, our department chair has included Science News articles and activities in the curriculum map so other teachers can easily access it. As a member of my district's teacher leader professional learning community, I interact with local teachers and present best practices for using SN Learning resources in their classrooms.
How are you connecting more educators with SN Learning?
On an international front, I have been reaching out to teachers in different countries so they can use the digital versions of these resources. I have also donated old issues of Science News Explores to a mobile library run by a philanthropist, who provides science education resources to economically disadvantaged communities.
How has SN Learning helped your students?
My use of SN Learning resources has increased year over year. I look for resources that align with my curriculum, then tailor each lesson to my learning objectives. For example, I used the resource, "Concussions Leave Clues in the Blood" when I was teaching a unit on force. My students' responses were amazing since they were able to relate to the text and found it engaging. During an enrichment class, I passed out the magazines for students to read and reflect on. Based on my recommendation, our department chair has included Science News articles and activities in the curriculum map so other teachers can easily access it.
What has been beneficial about working with this cohort of educators?
Working with this cohort of educators has been very rewarding. Each Ambassador has a unique skill set and interacting with them has helped me expand my repertoire. This is a wonderful community where we can share valuable tips to enhance our teaching and learning environments.
What advice would you give to an educator who is considering becoming an SN Learning Ambassador?
I would tell anyone who is interested in becoming an SN Learning Ambassador that this is an excellent community which will help reinforce your commitment to teaching. Science News Learning has provided me with information on current scientific concepts, enriched my lessons and provided me with new ways to present lessons for my students.
To hear more about how Kehkashan uses SN Learning, watch her video here.
If you are an educator interested in learning more about the Society's SN Learning program or becoming an SN Learning Ambassador, you can find more information here. If you have any questions about the program or resources available to educators, please email SNLearning@societyforscience.org.