Research on oysters wins Intel ISEF 2014 finalist trip to China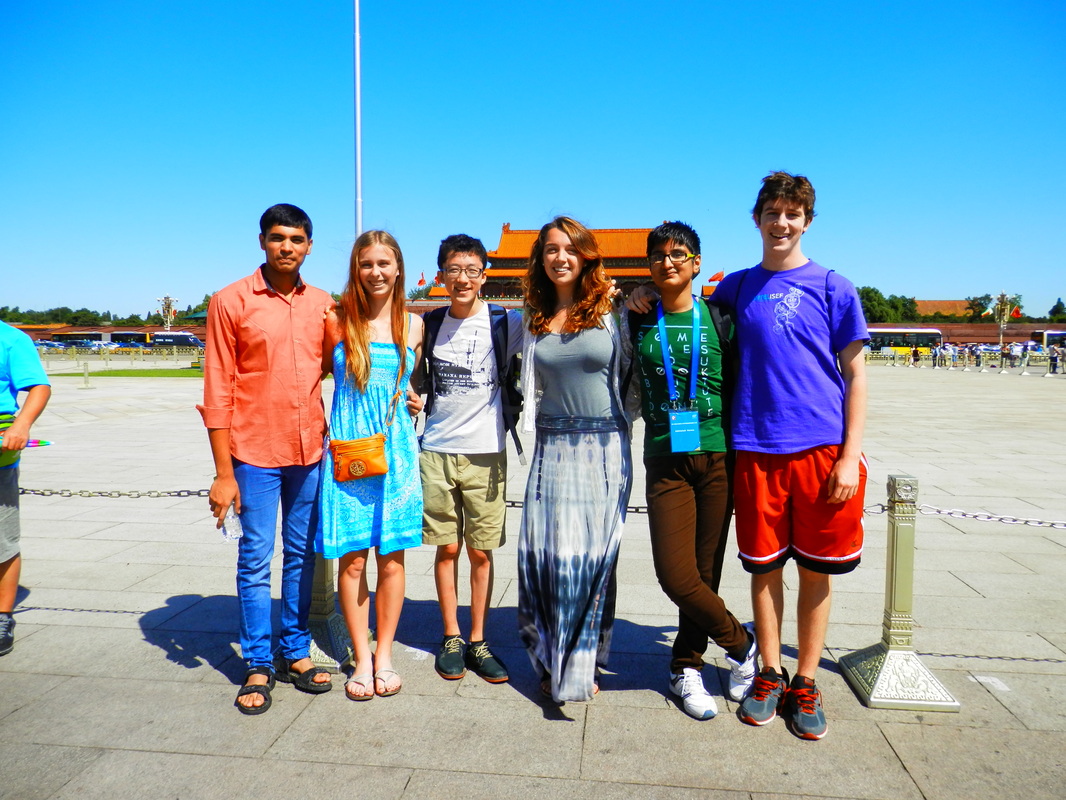 Sally Albright from East Edgewater, Maryland won a First Award in Environmental Management and the Intel Foundation Cultural and Scientific Visit to China Award at Intel ISEF 2014. Below she tells us about her experience.
---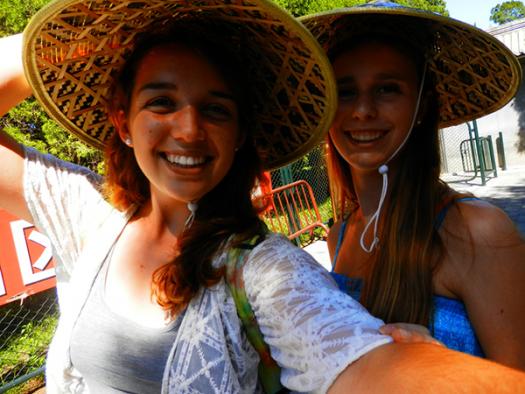 What was your experience being an Intel International Science and Engineering Fair finalist like? Most memorable moments?
Being a finalist at Intel ISEF was amazing. My science fair partner, Ally, and I were completely shocked when we found out our project was going to be one of only two projects from our regional fair in Maryland to move on to Intel ISEF.
Walking in to the Los Angeles Convention Center for the first time was definitely a bit overwhelming, however it was totally out-weighed by the excitement and pride that came along with it. The most memorable part of Intel ISEF for me was the cultural explosion everywhere you went. There were languages and dialects I had never heard before and cultural garb I had never seen, from more than 70 countries from virtually every corner of the globe!
Can you provide a short description of your research project and how you initially became interested in this topic/science in general?
Ally and I studied the harmful effects of Antifreeze (Ethylene Glycol) and how this chemical is impacting the Eastern Oyster, a keystone species of the Chesapeake Bay watershed. Antifreeze is getting into the Bay mainly from locations like airports, due to the need for de-icing airplanes in colder months of the year.
The Chesapeake Bay is North America's largest watershed, and the Eastern Oyster is a keystone species of this watershed, primarily due to its ability to filter the water of sediments and excess nutrients. According to the Chesapeake Bay Foundation, the Eastern Oyster is less than 1% of its original population, and the Chesapeake Bay currently is roughly 73% less productive than its original state.
Ally and I both live near the Chesapeake Bay, and we believe the Eastern Oyster has the capacity to potentially restore our Bay's health and productivity. This is why Ally and I decided to focus particularly on the Eastern Oyster when putting together this science fair project.
How has doing original research and participating in events like Intel ISEF affected you? Your education or career plans?
Having the opportunity to participate in Intel ISEF has opened up my eyes to a plethora of global issues that demand international attention. It has also fueled my interest in science, for learning new things, and for seeking out solutions to any problem, big or small.
I plan on pursuing an environmentally-related field of study in college, and currently I hope to someday find some way to incorporate my passion for international studies and my passion for environmental sciences into one awesome career 🙂 Fingers crossed!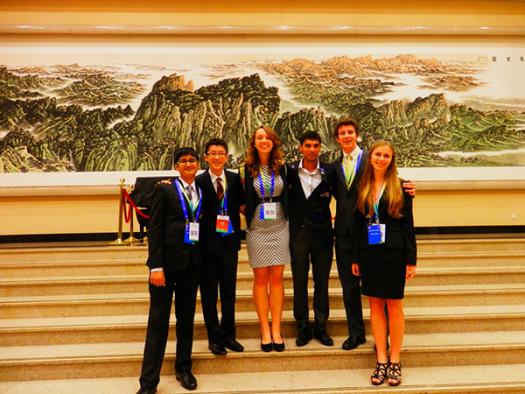 You recently had the opportunity to travel to China as part of the Intel Foundation Cultural and Scientific Visit to China Award. Can you tell us about the highlights of that experience?
Being able to travel to China as part of the Intel Foundation Cultural and Scientific Visit to China Award was an incredibly experience that I will keep with me for the rest of my life. Our chaperones were really fun to travel with, our tour guides were unbelievably well-informed (seriously, they were walking, talking encyclopedias), our group of 6 Intel ISEF finalists immediately bonded like siblings upon arrival, and above all, the cultural immersion aspect of the trip was life-changing.
I learned how to use chopsticks, I climbed a mountain and bowed in a Buddhist temple, I used a squatter toilet (too much info?), I learned a fair amount of Chinese phrases, and much more. I could write a 10 page list of all the wonderful things we did, places we went, and people we met, honestly. Every moment was a highlight.
What are you up to now?
Ally and I are currently looking into writing a proposal to the US Environmental Protection Agency to regulate Ethylene Glycol as a harmful chemical, and hopefully limit its impact on the Chesapeake Bay watershed, and any waterway for that matter. We are privileged to have wonderful teachers at our school who are more than willing to support and assist us in this process, including our Environmental Science teacher, Mr. Carlo Echiverri, and our Systems Science teacher, Mrs. Ellie Nulud. Using the results from our experiment, Ally and I plan on making a real difference in our community.
Do you have any advice for other young students interested in science?
Never stop asking questions. Curiosity is what will spark your passions and will be the source of your drive and determination. Never lose your curiosity.
Also, remember that every mistake is an opportunity to learn something new. Please don't ever give up on something simply because you find it challenging. You are capable of making a difference with your mind 🙂
Check out Sally's personal blog about her trip.