Society for Science elevates innovation in the arts with new Regeneron ISEF category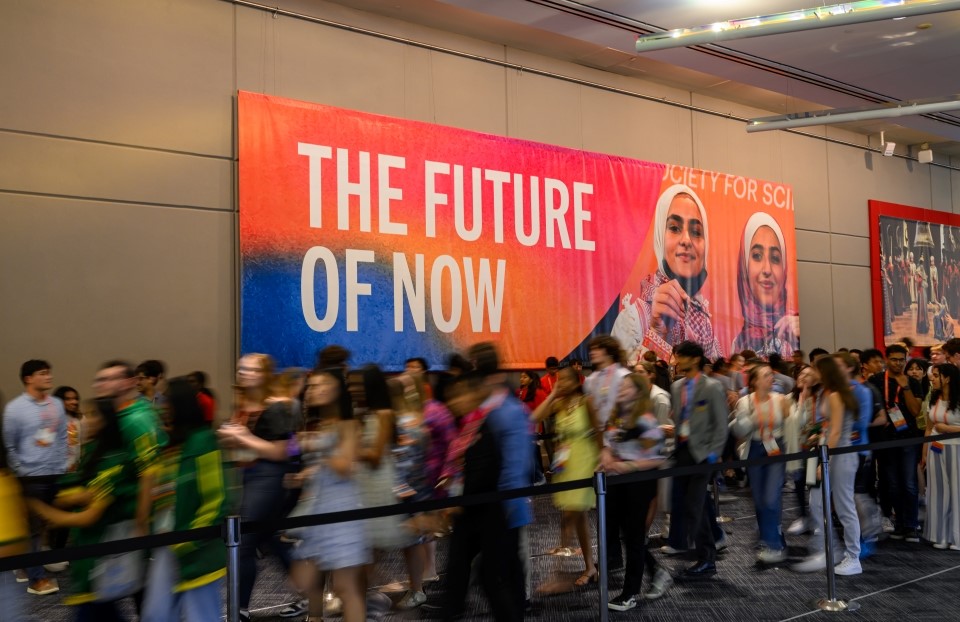 New 'Technology Enhances the Arts' Category Underscores STEM's pivotal role in the arts
Society for Science today announced a new category in the Regeneron International Science and Engineering Fair (ISEF) that highlights the growing role that technology plays in the arts. The new category, Technology Enhances the Arts (TECA), will focus on projects that incorporate "the use of technology to ignite new concepts, visualization tools and/or media to enhance our enjoyment of the arts."
"Innovation knows no bounds and with the introduction of the Regeneron ISEF Technology Enhances the Arts category, we are paving the way for creativity to flourish in the digital age," said Maya Ajmera, President and CEO of Society for Science and Executive Publisher, Science News Media Group.
The new Technology Enhances the Arts category brings the number of categories up to 22. The 21 other categories range from Animal Sciences, to Biomedical Engineering, to Chemistry, to Earth & Environmental Sciences to Mathematics to Microbiology.  
The category will incorporate the following topics:
Display Technology (DSP): New presentation technology to enhance the realism and excitement in entertainment.
Human Information Exchange (HIE): Technologies that enhance linguistic communications between people to include languages, interpretations, and narrations.
Music and Image Manipulation (MIM): The use of waveform manipulation technology to create, enhance or improve the enjoyment and/or selection of music or images.
Games (GAM): Technology that creates or enhances the interactive sensory environments for competition.
3D Modeling (MOD): Technologies based on additive processes to produce new 3D art works.
Engineering Effects (ENG): The use of autonomous devices to enhance the human artistic experience.
Regeneron ISEF's categories have changed over the years to better reflect the changes in scientific research and to be able to match judge expertise with the disciplines of the over 1,400 projects at Regeneron ISEF each year.
The Technology Enhances the Arts category will improve the judging experience for projects involving art-related technology, encouraging more students to become engaged in independent research.  Previous changes to the categories included expanding computer science being into several categories, such as Embedded Systems, Systems Software and Computational Biology and Bioinformatics.  Similarly, environmental sciences was expanded to become Earth and Environmental Sciences, Environmental Engineering and Energy: Sustainable Materials and Design while the Medicine and Health category was split to become Biomedical and Health Sciences, Biomedical Engineering and Translational Medical Science.