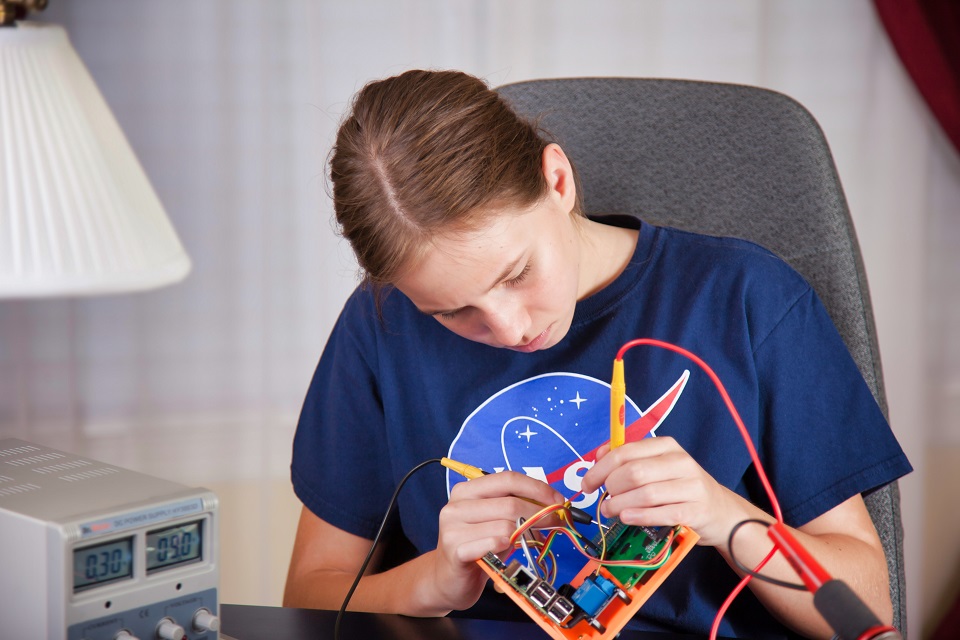 Last year, The Lemelson Foundation gave $100 awards to outstanding young inventors in 132 Society Affiliate Fairs with middle school participants around the country. This is the second year of a three-year grant where young innovators will be recognized. The prize was especially created to reward young inventors whose projects exemplify the ideals of inventive thinking by identifying challenges in their communities and creating solutions that will improve lives.
Germs are now top of mind for everyone as the world navigates the coronavirus pandemic. But before the virus became the top news item of the day, a young inventor from Shreveport, Louisiana was already looking into how to keep water fountains sanitary. Maya Trustschl, a middle school student at Caddo Middle Magnet won the Lemelson Early Inventor Prize at the Louisiana Science and Engineering Fair for her project, "Towards a Germ-Free Water Fountain."
For under $50, Maya designed a contactless water fountain add-on that prevents a person's mouth from touching the spigot and dispenses water without touch. The person's mouth also doesn't touch the add-on Maya invented and is fully operable with just a sensor. "I used a Raspberry Pi computer board, a few inexpensive hardware components, and wrote a Python program that facilitates interaction between the computer board and the different parts," Maya explained. My system does not alter the existing functionality of a water fountain and can be retrofitted on any existing water fountain with a drinking spigot."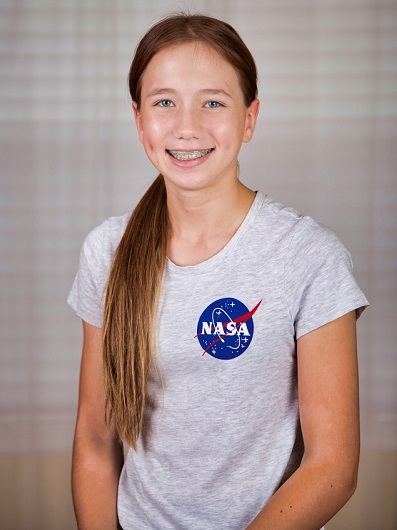 Maya's invention was inspired by her observations of people using water fountains. "I was saddened to learn that germs left on the spigot by careless users can spread communicable diseases to other people, potentially making a large number of people very sick," she said. Her add-on includes a sensor that ensures water does not start dispensing from the fountain unless an individual is leaning within the configured operating distance of the spigot. "If the user is too close, the water stops flowing before their lips touch the water spigot and a message is displayed on an LCD display, informing the user that they are too close. When the user retracts, the water begins to flow and remains flowing until the user moves outside of the operating range." To control the flow of water, Maya used a 12V plastic solenoid valve and a Keyes relay module, triggered by a HC-SR04 ultrasonic range sensor. Maya first tested the sensor for accuracy and then proceeded to collect data from six participants to calibrate the best face-to-spigot distance range.
Maya says that she enjoyed the entire invention process. "My favorite part was building and soldering the system together." Although she did have some challenges with the Python script she wrote, she remained persistent and worked to fix any bugs she found along the way. Winning the Lemelson Early Inventor Prize means a lot to Maya. "It recognizes my contribution to science as well as society as a whole. It also shows me that students are capable of improving everyday things and devising elegant solutions." COVID-19 has also underscored the need for projects like Maya's. "I designed and implemented my invention in 2019," Maya says, before COVID-19 spread across the world. "I am now able to see the importance of my invention can bring in the real world."
This won't be the last we see of Maya, the young inventor. "I would love to continue to research this project in order to make it even better," she expressed.