Meet the 2018 Broadcom MASTERS finalists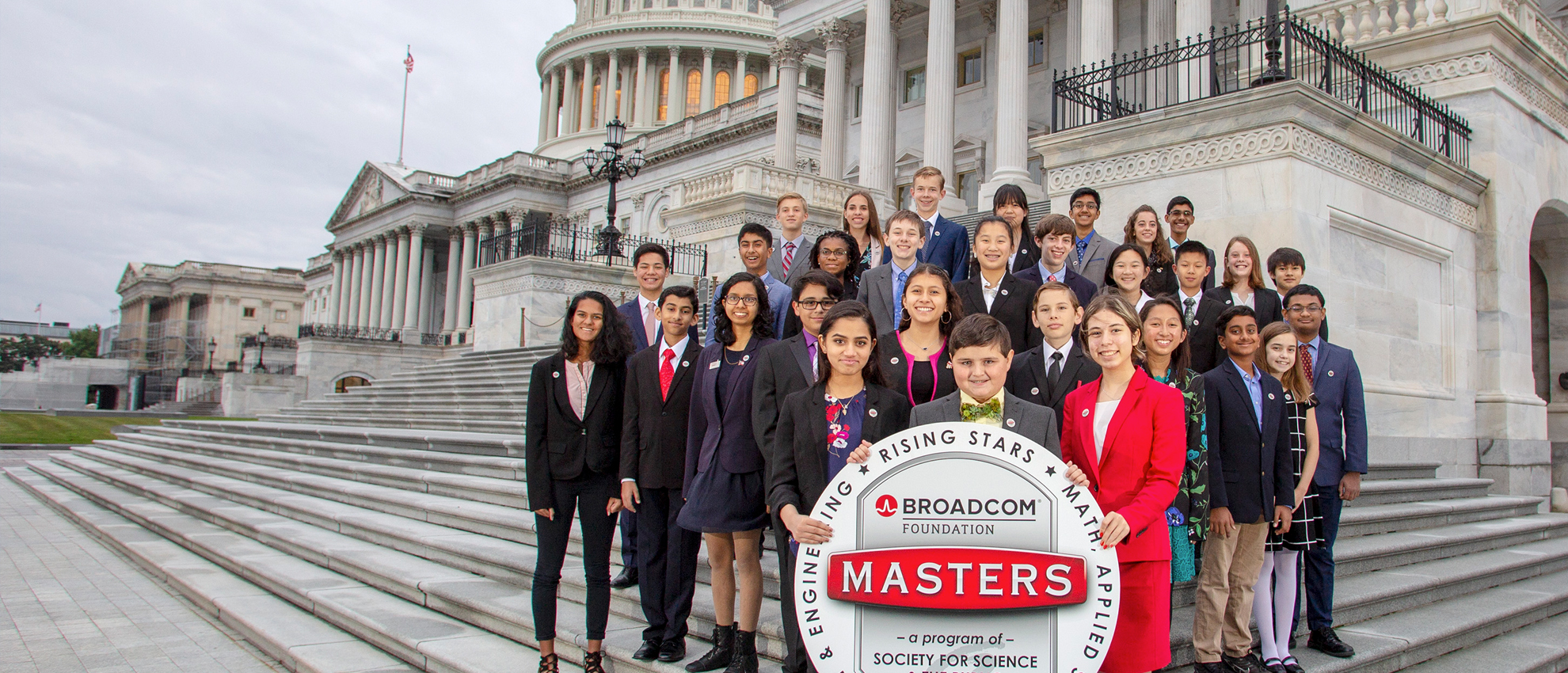 Today, Broadcom Foundation and Society for Science & the Public announced the 30 finalists in the 8th annual Broadcom MASTERS®, the nation's premier Science, Technology, Engineering and Mathematics (STEM) middle school competition.
All finalists receive a $500 cash award and an all-expense paid trip to Washington, DC, where they will participate in a rigorous competition from October 19-23 that leverages project-based learning to test and demonstrate their mastery of 21st century skills of critical thinking, communication, creativity and collaboration in each of the STEM areas.
Finalists' independent research projects include a range of topics such as:
Effect of radiation on bacteria
Using radio frequency identification technology for school safety
Designing a dual-axis solar tracker
Using machine learning to forecast the progression of Alzheimer's Disease
Detecting concussions in youth sports
---
View a full listing of the 2018 finalists and their projects here.
---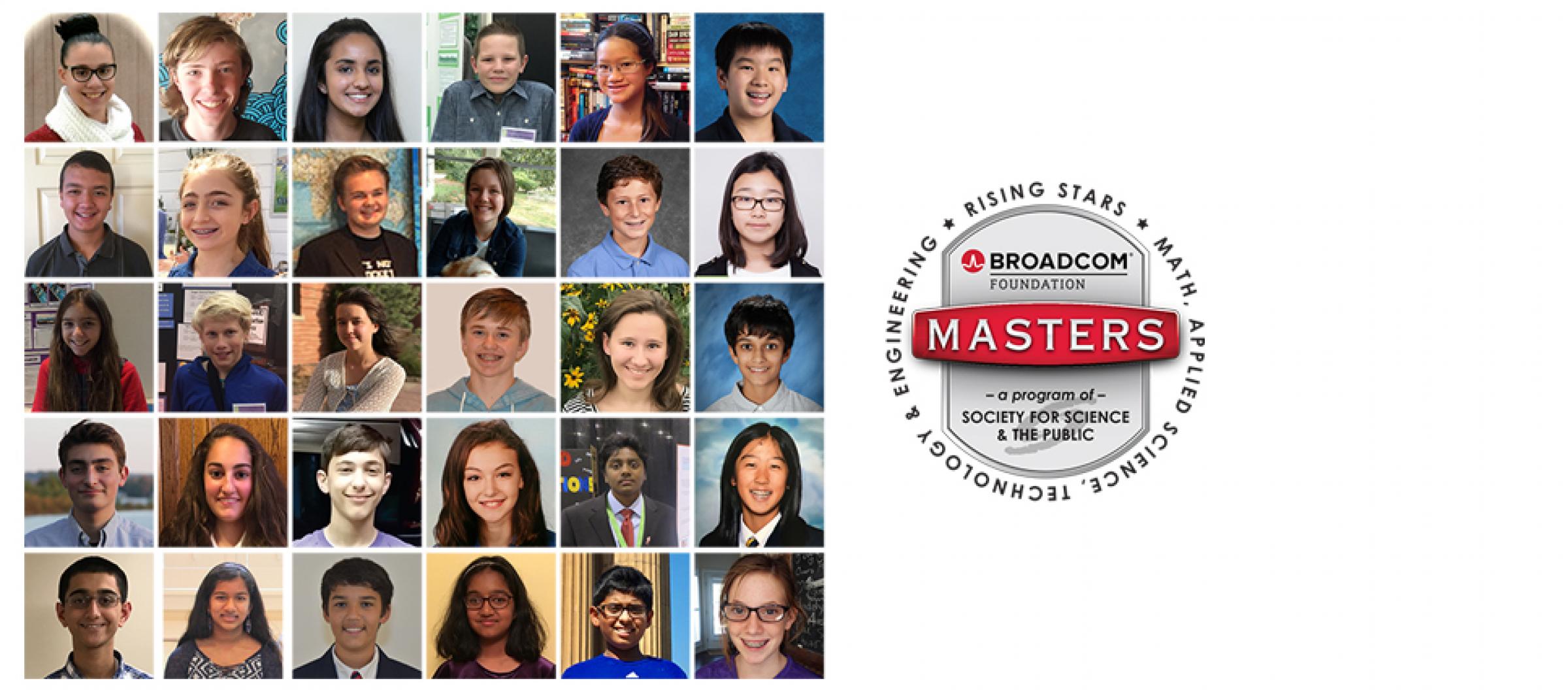 The public will have an opportunity to meet the finalists as they showcase their projects during a free event at the National Geographic Society on October 20 from 1-4pm. Winners will be named during an awards ceremony on October 23 at the Carnegie Institution for Science.
Awards include:
$25,000 Samueli Foundation Prize, a gift of Susan and Henry Samueli, Co-Founder of Broadcom Corporation, Chairman of the Broadcom Foundation, and Chief Technical Officer of Broadcom Limited, for the student who demonstrates mastery of all STEM fields, and exemplifies how research, innovation and teamwork come together to impact our everyday lives.
$20,000 Robert Wood Johnson Foundation Award for Health Advancement, which recognizes the student whose work and performance shows the most promise in health-related fields.
$10,000 Marconi/Samueli Award for Innovation, awarded to a student who demonstrates both vision and promise as an innovator.
$7,500 Lemelson Award for Invention, awarded by The Lemelson Foundation to a young inventor creating promising solutions to real-world problems.
First and Second Place Awards issued in each category of STEM of $3,500 or $2,500, respectively, to be used toward a STEM summer camp experience, plus an iPad, with top awards in math from Robert John Floe, President Floe Financial Partners.
Two Rising Stars in sixth or seventh grade will be named as delegates to represent the U.S. at the 2019 Broadcom MASTERS International next spring in Phoenix. Delegates will attend the Intel International Science and Engineering Fair, the world's largest international high school science fair.
Broadcom MASTERS also recognizes finalists' science teachers with a one-year classroom subscription to Science News magazine and awards the finalists' schools with $1,000 each to use toward STEM activities.
Congratulations to the Broadcom MASTERS 2018 finalists!