Meet the 2016 Broadcom MASTERS finalists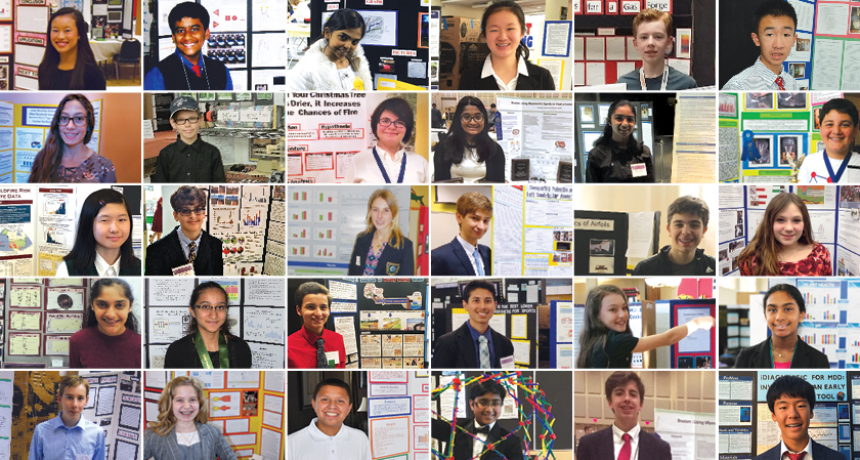 An equal number of girls and boys will compete in the sixth annual Broadcom MASTERS competition, held in Washington, D.C. from October 27-November 1. The 30 finalists' projects range in topics, from wildfire detection software to dark matter, depression diagnostics to ocean acidification.
30 U.S. middle school students were awarded a trip to Washington, D.C. to compete for $100,000 in awards.
The finalists join 150 Broadcom MASTERS alumni who have achieved the highest national middle school STEM accolades.
The finalists are champions in their community, representing a pool of more than 6,000 nominated students nationwide.
Winners will be named on November 1 after completion of a rigorous competition that will test the finalists' abilities in STEM, critical thinking, communication, creativity, and collaboration.
View the full list of 2016 finalists and project descriptions.
The 15 girls and 15 boys represent 28 schools and one home school in 15 states. California has eight finalists, Florida and Georgia each have three finalists, and Louisiana, Maryland, Texas, and Virginia each have two finalists.
The finalists were selected by a panel of distinguished scientists and engineers from among 300 semifinalists and record high of 2,343 applicants in 49 states and four territories.
Broadcom MASTERS recognizes finalists' science teachers with a one year classroom subscription to Science News magazine, and awards the finalists' schools with $1,000 each to use toward STEM activities. The teacher of the Samueli Foundation Prize winner will receive $1,000 for his or her classroom, courtesy of Deloitte.
The finalists will showcase their projects on Saturday, October 29th from 1-4 p.m. at a free event, open to the public, at the National Geographic Society.