Meet 40 bright, young scientists on March 8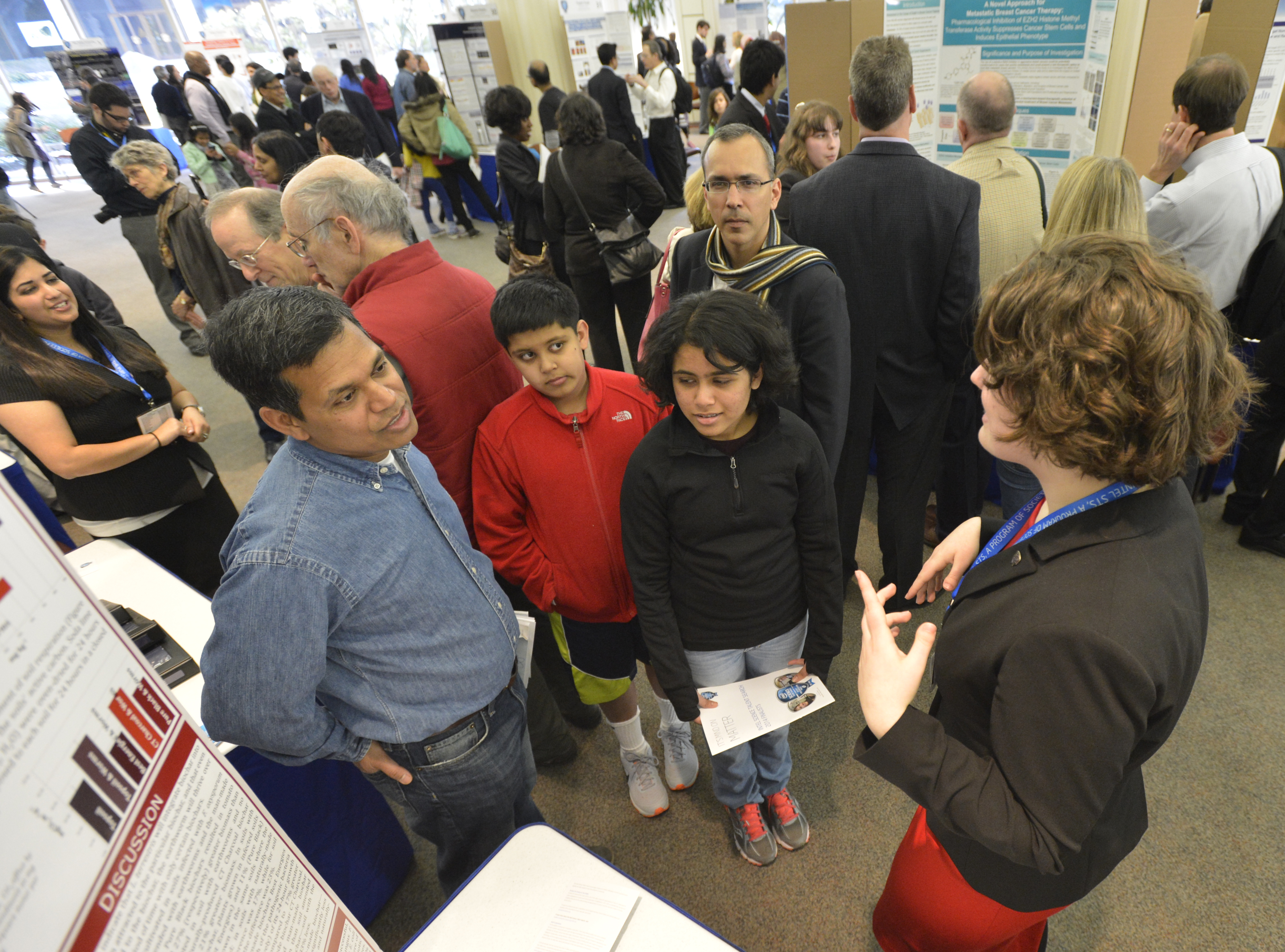 The 40 finalists of the 2015 Intel Science Talent Search (Intel STS) will be presenting their research projects to the public on Sunday, March 8, from 1 to 4 pm at the National Geographic Society, in Washington, D.C.
The Intel STS is the most prestigious science research competition for high school seniors in the United States. This year, the 40 Intel STS finalists will be competing for $1,012,500 in awards. Alumni of the event have gone on to win Nobel Prizes, National Medals of Science and Technology, and many more accolades.
The Public Exhibition of Projects is a great opportunity to meet the finalists and talk to them about their research. Students, teachers, parents, scientists, engineers and members of the general public with an enthusiasm for science are all invited to come.
If you are in the greater Washington, D.C. area we hope to see you there!