Learning to tell powerful stories through science fair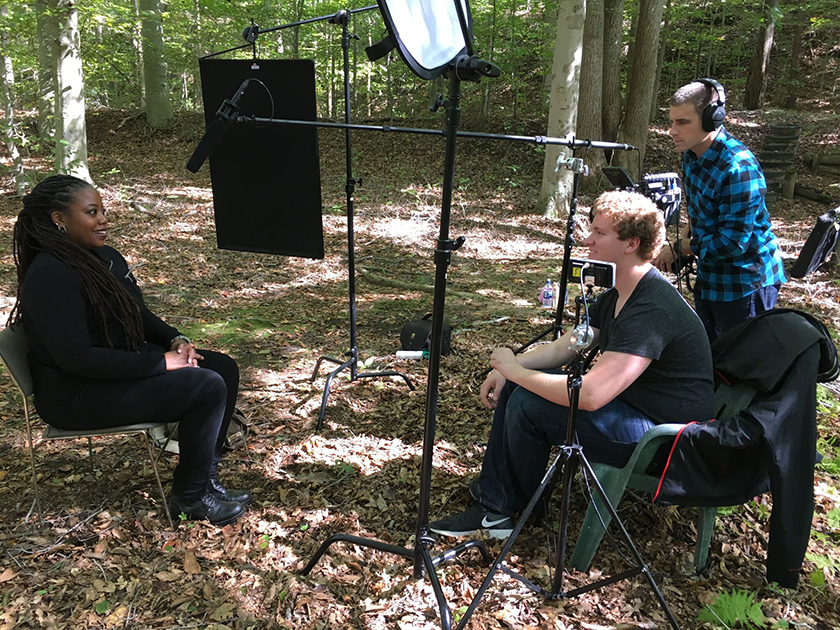 Joseph Stunzi's mom had a pacemaker, a medical device to help her heart beat properly. While his dad, an engineer, designed and manufactured cellphones. Fate may have been what led him to the topic of his scientific research, which merged the experiences of both of his parents.
His mother's condition led him to research how cell phone use could interfere with her pacemaker or others with similar conditions. The research was conducted at a time when cellular technology was just coming on the scene. "Cellphones were becoming more advanced than pacemaker shielding technology," Joseph explained.
"My whole life, I've watched my mom get surgery after surgery," said Joseph (Intel STS 2008, Intel ISEF 2005-2008, DCYSC 2003). In school he learned about human physiology, such as how the heart pumps blood, but, he didn't learn about what happens if a heart doesn't work correctly. Through his research and his desire to communicate the science, Joseph was able to grow his own understanding.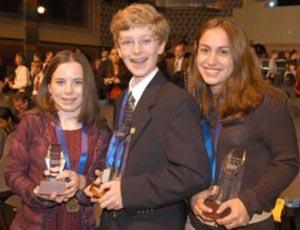 His parents encouraged him to enter his research into the Society for Science & the Public's former Discovery Channel Young Scientist Challenge (DCYSC). "I didn't think I had the potential," he said.
Not only did Joseph apply, but he also won first place, and went on to participate in Intel ISEF.
"Science fair is such an integral part of my life story," Joseph said. "My life was research and science until college. And then it transitioned into film because I was a little burnt out, which can happen when you start in a lab at 12."
Now, Joseph works as a creative technologist and consultant at Locomotive, an agency and production company comprised of Emmy Award-winning filmmakers, social entrepreneurs, and innovators. He applies his communications background to help companies tell impactful stories through film. Proceeding his current job, he was the director and producer of Facebook Stories, now known as Community Voices. He also worked on product design at Google and Apple.
"The stories that are people-centric are the ones I'm most proud of." These stories stick out to Joseph because he was born premature with a visual disability, so he knows firsthand the importance of technology and accessibility. One of the stories he helped produce during his time at Facebook was about a blind man named Trevor Thomas who hiked the entire Appalachian Trail with a guide dog
"Some of the projects I've worked on have gone on to win Emmys," he said. "I've been a part of so many cool things."
Joseph credits the Society's science competitions for his communication skills and confidence. "I wouldn't have had the confidence to take a nontraditional path had I not gotten on planes to travel to these competitions," he said. "I wouldn't have learned to communicate had I not gone to every single science competition, at the state level on up," Joseph said.