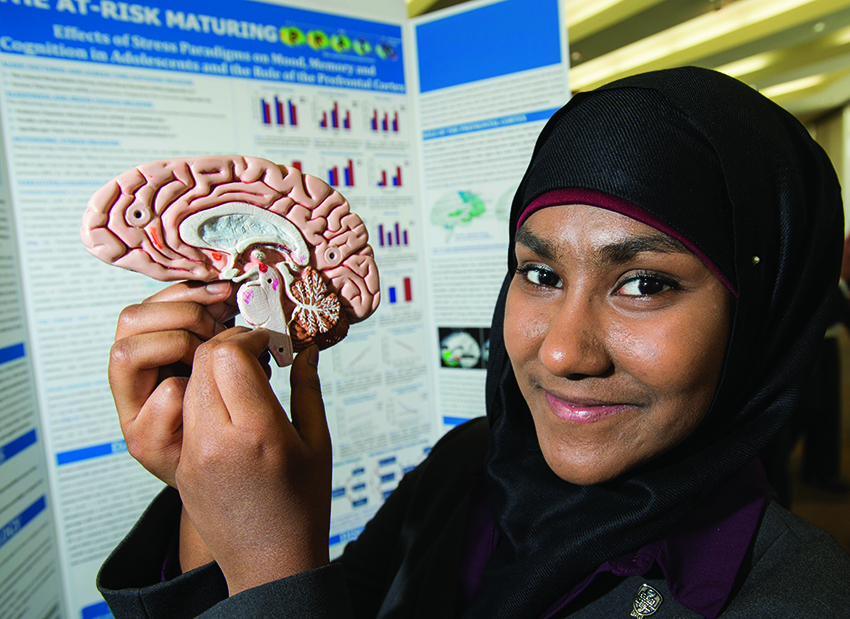 Not every high school student gets a chance to visit the White House. Even fewer have the opportunity to participate in important conversations with influential STEM leaders while there.
In 2014, Zarin Rahman did just that. She visited the White House and participated in a panel discussion on empowering women and young girls in STEM.
Zarin was a finalist in Intel ISEF 2012-2014 and Intel STS 2014. The skills, tools, and scientific research she developed at science fairs in high school have translated seamlessly into her work in labs. She studies cognitive neuroscience and psychology at Harvard University and joined a lab at Boston Children's Hospital.
Read the interview below to learn more about Zarin's labwork and visit to the White House.
---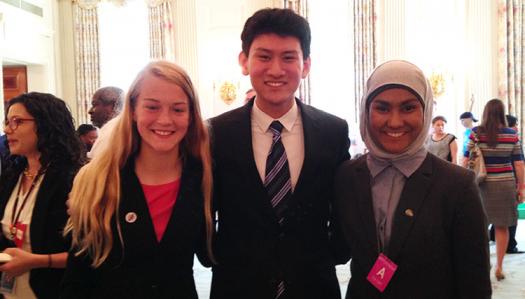 TELL US ABOUT THE WHITE HOUSE SCIENCE FAIR: The most memorable part of visiting the White House was being a member on a panel discussing the empowerment of women and young girls through STEM education. As a young woman interested in STEM, it's an issue that I am very passionate about.
I enjoyed offering my story and perspective on the panel, as well as listening to the wise words of several other women in the STEM field, from astronauts, to policy makers, to TV stars.
---
Help inspire other young women scientists like Zarin. Join the Society today!
---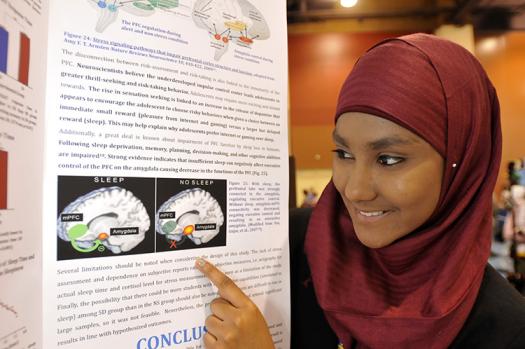 WHAT ARE YOUR CURRENT SCIENCE GOALS: Currently, I'm working in the Nelson Lab in the Labs of Cognitive Sciences at Boston Children's Hospital. The lab's research focuses on the emotional development of infants, in addition to the study of children at risk of developing autism.
It's wonderful to connect to those as passionate about STEM as I am!
While the research is only tangentially similar to my White House Science Fair project, the skills, tools, and scientific research knowledge that I developed while conducting my science fair research in high school translates seamlessly over into the work that I do every day in my current lab. I'm curious about the world, asking questions, and probing problems whenever I get the chance.
DO YOU STAY IN TOUCH WITH OTHER TALENTED PEOPLE YOU MET AT THE WHITE HOUSE SCIENCE FAIR: We follow each other on several forms of social media and contact each other in person whenever we have the chance to be at the same place at the same time. It's always so wonderful to connect to those as passionate about STEM as I am!