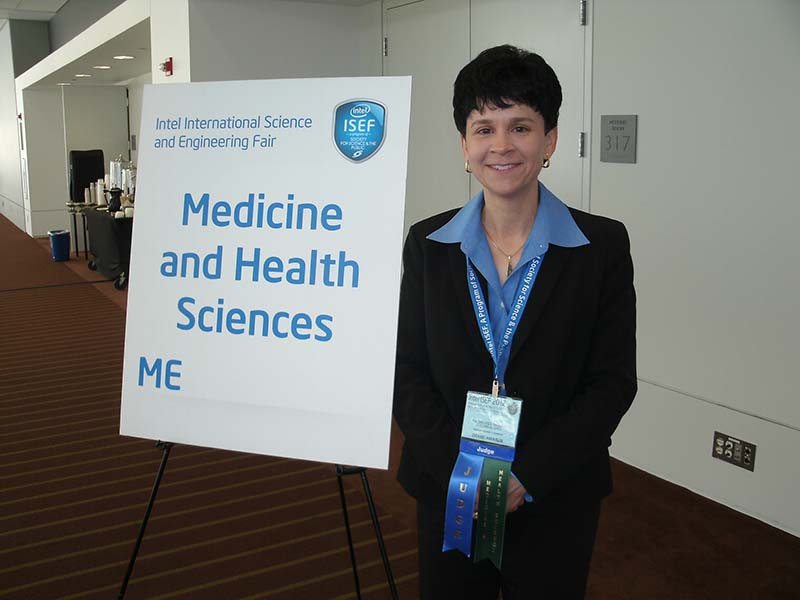 Melissa Thomas recently sent an email to Chuck Vukotich, Judging Chair of Intel ISEF 2015, talking about her experiences both as an ISEF finalist in Pittsburgh and returning as a judge 25 years later. Melissa is currently the Manager of Health Disparities Research at the OhioHealth Research & Innovation Institute in Columbus, Ohio. She graciously allowed us to reprint her email below.
---
I'm honored to be able to serve again as a judge at ISEF 2015. I cannot begin to tell you what a memorable experience it was for me to return to Pittsburgh in 2012, 25 years after my own debut as an ISEF finalist, and stand on the "other" side of the display.
As the first one from my school to attend ISEF from a small Appalachia high school in Southeast Ohio, my travel time was only a few hours by car but seemed light years away as I experienced all of the resources and technology made available at so many larger urban school districts. That being said, I was honored to carry home a second place award from the Association for Women Geoscientists for my research study on the climatological analysis of 85+ years of data that included my own computer program, written in Basic, used to conduct regression analysis for any period of time on climate data from Marietta, Ohio.
It is no exaggeration to state that my pathway to college and inspiration to continue my passion for research were paved by my experiences as a six-year finalist at the Ohio State Science Day and my participation in ISEF. As the first in my family to attend college, I relied heavily on the resources made available through scholarships and connections I made through my science fair journey.
I did not continue on in meteorology/climatology, but I did pursue my PhD in public health and currently serve as Manager of Health Disparities Research at the OhioHealth Research & Innovation Institute in Columbus, Ohio. I use the scientific method every day when testing the effectiveness of interventions aimed at reducing the burden of disease for diverse communities around the state. My experience in statistical and research methods and especially public speaking continues to benefit me today.
I'm delighted to be able to return to Pittsburgh in 2015 and would be honored to meet you. Thank you as well for your commitment to this invaluable opportunity to students (and judges!).
Kind Regards,
Melissa