ISEF alumnus uses scientific method in career and research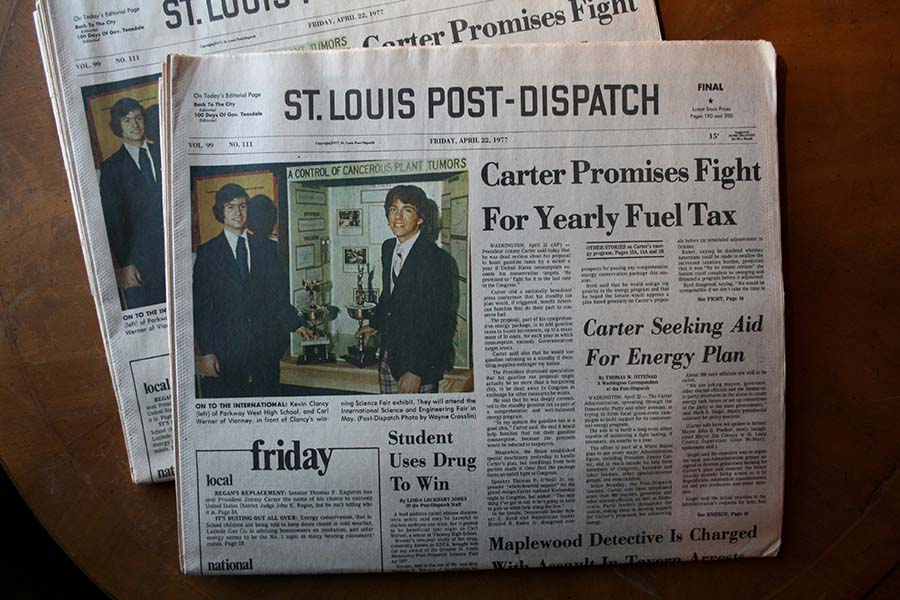 Dr. Carl Werner (ISEF 1977) graduated from the University of Missouri with a degree in biology and is currently working as a physician specializing in emergency and family medicine in St. Louis, Missouri. He also owns and operates a small audio/visual company specializing in the natural sciences. He performs independent research on evolution, focusing primarily on fossils and skeletons of ancient animals. He is currently writing his third book on evolution.
---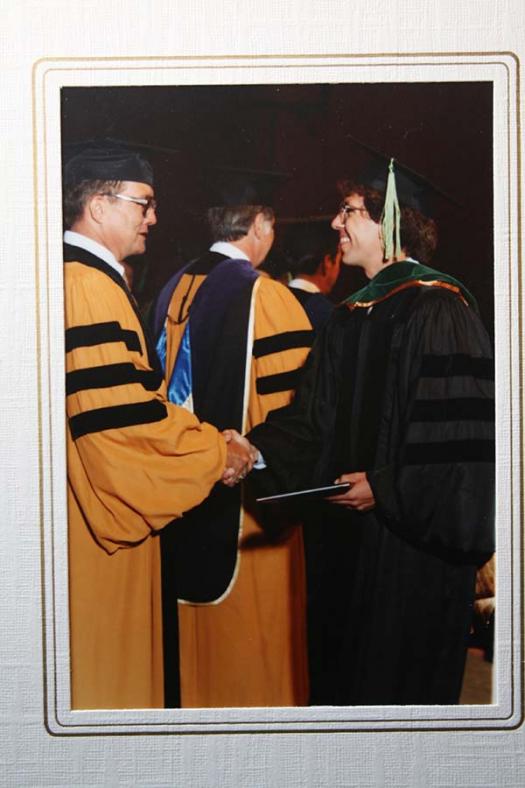 Can you tell us about your experience at the International Science and Engineering Fair competition in 1977? What was your favorite moment of participating in the event?
Being selected to be a finalist at the ISEF in 1977 surpassed my wildest expectations. Starting with a small experimental animal lab in my parent's basement in 1975, progressing to a University of Missouri laboratory in 1976 under Dr. Alan Derby, to winning the overall science competition in St. Louis in 1977 was a dream. Going to ISEF and representing St. Louis was an enormous responsibility and point of pride. At ISEF, at the age of 17, I met the brightest, smartest, and most articulate students. The payoffs for some were enormous. My friend, Dr. Leah Wilson, won an award at ISEF and her prize was a ride on a nuclear submarine.
Can you give a brief description of the project you presented?
The prospect of food preservatives causing disease in humans was an intriguing hypothesis. I selected the food preservative EDTA, a common chelating agent used in mayonnaise, and injected it into gerbils and mice. I then measured the effects of this food preservative on everything from mortality, reproductive health, fecundity, estrus cycles, solid organ weight and body weight.
What has propelled you to work in science for so many years? Can you tell us more about your education and career path?
At my regional competition in St. Louis, at Washington University, I won a four-year full tuition science scholarship from the University of Missouri. That allowed me to put myself through college and medical school. I graduated from a six-year medical school with my MD at the age 23. Since then I have worked in emergency rooms in St. Louis. Like Louis Pasteur, I have always found a way to fund my own research. Being a physician with no college debt, I have continued to search for answers to pressing scientific questions.
What do you find most promising in your current research? What new discoveries have you made?
I undertook a full review of the theory of evolution beginning in 1979 based on disparities in the fossil record. Since then, I have documented that all of the major animal phyla and all of the major plant divisions living today were also alive during the Mesozoic (dinosaur times) and most of the animals and plants looked the same. I then brought the information to the public's attention (in our television program and school textbook, Living Fossils) – that all of the common types of birds that we see today were alive at the same time as dinosaurs. Now I have moved on to disparities in the human fossil record.
What would be your advice to all students interested in science?
There are only two words that are important to all students interested in science: Scientific Method. This is the strength of ISEF—teaching students to apply the scientific method to common scientific questions and problems. Many of my colleagues today are lost since they never learned this first step in science. It is so basic, but few have ever used it. Louis Pasteur certainly did and I continue to use this treasured principle of science taught to me in high school by my mentors. Thank you ISEF!