ISEF alum's AI-focused K-12 education bill successfully passes through Congress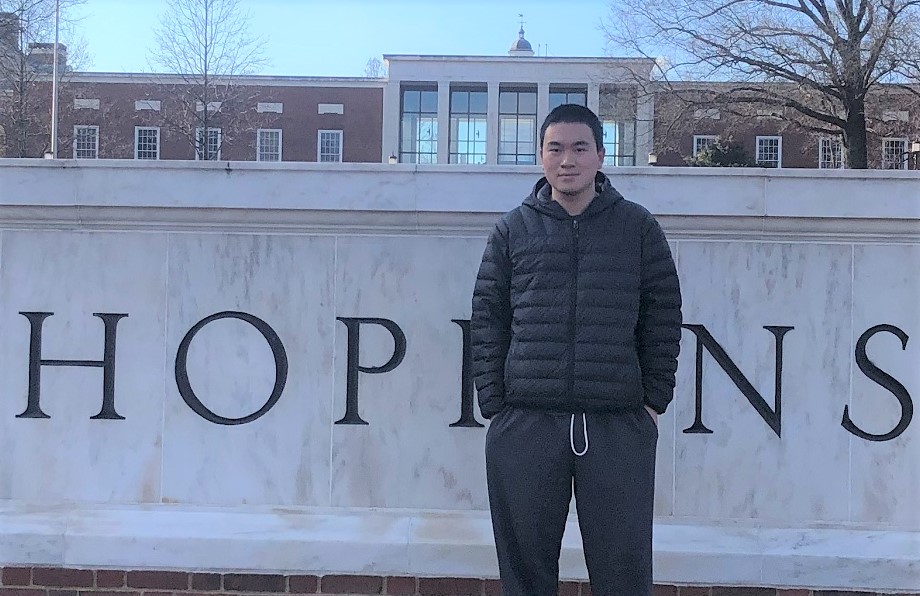 Ever wondered what it's like to get a piece of legislation passed through Congress?
Nathan Wang (ISEF 2019), a current first-year student studying biomedical engineering at Johns Hopkins University, can tell you about his experience doing just that. This past December, Nathan worked to get a bill calling for the creation of high school artificial intelligence (AI) curricula passed. He proposed and helped write this bill which became law as part of the 2021 National Defense Authorization Act. Nathan's ISEF experience motivated him to pursue this process and his efforts caught the attention of his local newspaper, radio station and CBS affiliate in Albany, New York.
We recently caught up with Nathan to learn more.
Can you briefly recount how the bill you drafted ended up in front of Representative Tonko and how you later collaborated with his legislative team?
During the summer of 2019, I was selected from out of the 20,000 annual Boys State participants to be one of the 100 Boys Nation senators to simulate government in Washington, D.C. for a week. Activities included mock senate sessions, hearing the story of a North Korean refugee and meeting Vice President Mike Pence for a Q&A session. We also had the opportunity to visit our members of Congress. On "Hill Day," I pitched my bill to Rep. Tonko's office and have been working with his team since.
Did you have previous experience writing legislation? Was there anyone who you consulted for help?
This was my first experience writing legislation. Fortunately, all bills introduced in Congress are free to view online. I read several examples involving STEM education to get a feel for legislative language before starting on my own. I have minimal knowledge of regulations around funding, but my bill was more of a disguised policy proposal. My intent was always to first propose this idea to the Congressman and then work on the finer details with his team.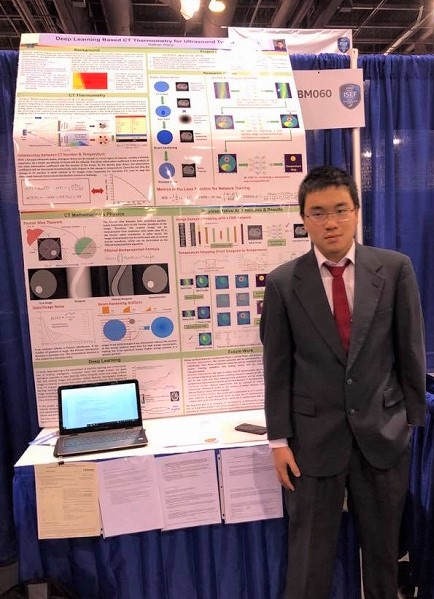 Why is AI (or STEM fields in general) important for K-12 education? What drew you to AI?
For me, the allure of math and science has always been the promise of doing amazing things with them. However, as I took more challenging classes, I didn't feel any better equipped to tackle real problems. My experience in an AI research lab completely revolutionized my problem-solving perspective. AI was intuitive to learn, incredibly powerful and surprisingly versatile. Creative solutions and thinking require a diverse set of tools, and for a high schooler, no toolbox fills this need better than AI. I hope the curriculum produced through this bill will inspire the next generation of students to not only develop the necessary skills to maintain our country's innovative edge, but also with an understanding of how advanced science interplays with important technologies.
Any advice you have for your peers who also want to advocate for expanding STEM education, but are unsure where they can start?
You can't successfully advocate for something you picked up overnight. The idea for my bill developed over two years, during which I was actively involved in AI research. While in the process of writing my bill, I met with Jim Hendler, one of the earliest originators of the Semantic Web. He had previously advised the House Committee on Science, Space and Technology, yet to my surprise, he explained that I likely had a bigger influence on AI education than he did. He explained that "no one cares" if he as a computer scientist were to advocate for AI education, but it would be rare and interesting for a high school student to do so. Because of his advice, I brought my unique perspective as a high school student when contacting Rep. Tonko.
Advocate for something you are knowledgeable in and have identified a need for it. When seeking advice, know that a well-written email will open many doors. Most importantly, remember that if you want people to listen to you, you must have a unique perspective.
What are your future plans? Would you be interested in pursuing a career in public service?
I believe public service is only meaningful if you can bring expertise in a different field to office, so before I even consider any elected position, my primary focus is on developing a career in research. Specifically, I am excited about uncovering the neural mechanisms that can inspire the next generation of AI algorithms. Neural networks, currently one of the most popular forms of AI, have produced incredible results in virtually every scientific discipline. Over the next three and a half years as a biomedical engineering major at Johns Hopkins, I hope to establish a strong foundation in biology and engineering that will uniquely position me to discover the numerous subtleties that lie at the intersections of these fields.