Intel STS 2016 Semifinalists Announced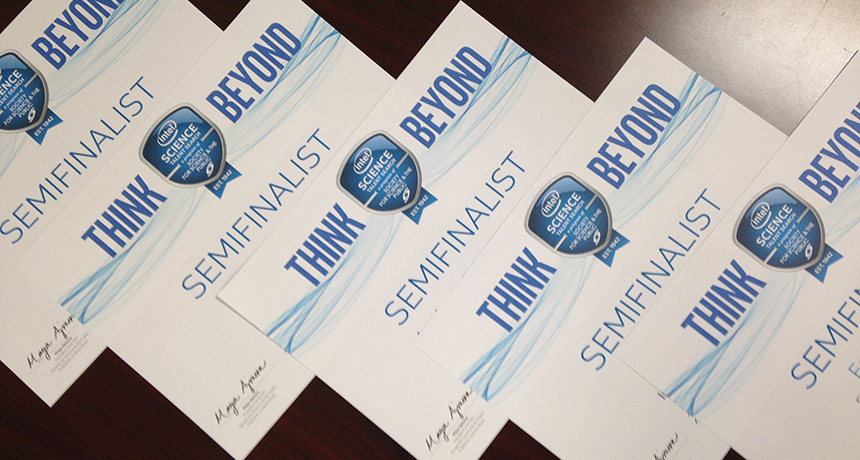 The Intel Science Talent Search (Intel STS) is the nation's most prestigious pre-college science competition. Annually, students entering the Intel STS compete for more than $1.6 million in awards. Only 300 students are announced as semifinalists each year.
From this select pool, 40 finalists are then invited to Washington, D.C. in March to participate in final judging, display their work to the public, meet with notable scientists, and compete for three top awards of $150,000 each.
Alumni of STS hold more than 100 of the world's most coveted science and math honors, including the Nobel Prize and National Medal of Science. 
Some facts about the 2016 Intel STS semifinalists:
Semifinalists hail from 191 high schools in 36 states,  including three overseas schools in China and Hong Kong.
97 of the semifinalists are from New York, followed by California with 47, Maryland with 18, and Massachusetts with 13.
Semifinalists were selected from 1,750 applicants.
53 percent of semifinalists are male and 47 percent are female. 
Top categories represented among semifinalist projects are: Cellular and Molecular Biology, Engineering, Medicine and Health, and Environmental Science.