Intel STS 2016 Finalists Announced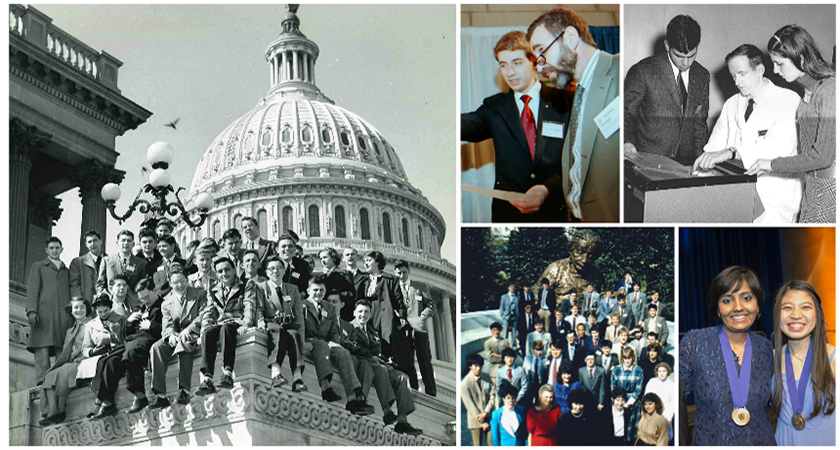 The Intel Science Talent Search (Intel STS) is the nation's most prestigious pre-college science competition. Annually, students entering the Intel STS compete for more than $1.6 million in awards. Only 40 students are announced as finalists each year and invited to Washington, D.C. in March to participate in final judging, display their work to the public, meet with notable scientists, and compete for three top awards of $150,000 each.
Alumni of STS hold more than 100 of the world's most coveted science and math honors, including the Nobel Prize and National Medal of Science. 
Some facts about the 2016 Intel STS finalists:
Finalists hail from 18 states. 10 of the finalists are from California, followed by New York with 8, and Maryland with 3.
All 40 finalists speak or study another language, and 39 of them lead at least one school association or club.
More than half of the finalists play an instrument. Seventeen finalists are varsity athletes, while 11 edit and write for their school newspapers.
This is the first year that women have outnumbered men at the finalist level — 52 percent of finalists are female and 48 percent are male.*
Top categories represented among finalist projects are: Computational Biology and Bioinformatics, Mathematics, Cellular and Molecular Biology.
Eleven finalists also won 1st-4th place Grand Awards at Intel ISEF 2015.
Two finalists currently have patents, one has applied for a patent, and three are working on applications for patents.
Six or more finalists have perfect SAT scores.
*Note: Originally, these numbers were incorrectly listed and have since been updated.