Intel ISEF alumna named MacArthur Fellow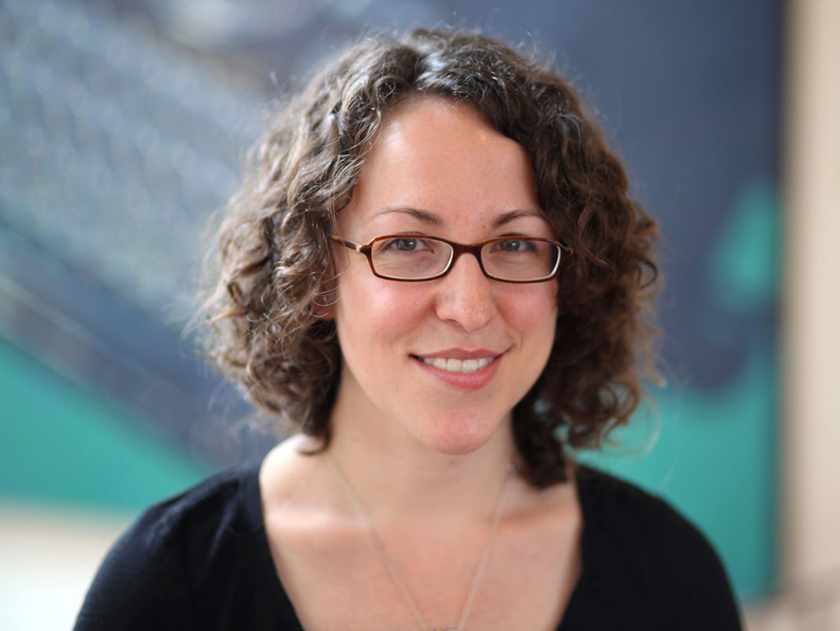 Intel ISEF 1999 alumna Heidi Williams, now an economics professor at MIT, was named a 2015 MacArthur Fellow. These "genius grants" are awarded to notable researchers.
Heidi's research focuses on data-heavy problems, including studies on whether or not intellectual property rights influence the pace of biomedical research, and how certain technologies affect healthcare outcomes and costs. The Society caught up with Heidi after her win.
---
You were recently named a 2015 MacArthur Fellow for your research on the effect of patent policies and technology on medical research and healthcare. What does it mean to receive this recognition and $625,000 prize?
I was completely speechless and overwhelmed when I received the call from the MacArthur Foundation. I'm very early in my career and am really just starting the research I want to do. To receive this vote of confidence in my work is incredibly humbling. I am extremely grateful for this opportunity to really expand my work, and am going to work very hard to try to make the most of this opportunity.
In a MacArthur Fellowship video, you said your research is at the intersection of science, economics, law, and medicine. How did you first become interested in this type of research? 
The social value of reductions in morbidity and mortality over the last several decades is enormous, and there is a widespread belief that investments in medical research — both by the public sector and by the private sector — have been an important driver of those reductions. However, we have extremely little direct evidence on what drives technological change in healthcare markets, and whether we are getting the "right" technologies developed from a social perspective — in terms of the technologies that would deliver the most benefit to patients. These are the types of issues my work aims to address, with the goal of trying to inform the design of health and innovation policies that can improve health and social welfare more broadly.
You are an assistant professor in the Department of Economics at MIT. Can you describe your role in the department? 
I feel incredibly lucky to be at MIT. I teach and advise fantastic undergraduate and Ph.D. students in economics and related fields, and work with inspiring colleagues who are amazing researchers, teachers, advisers and people. On the research side, MIT has allowed me to carve out a real home for the type of research I wanted to do, and I'm extremely grateful for that.
Can you provide a short description of your Intel ISEF research project? 
I benefitted enormously from the process of working on the research projects that led up to my experience at Intel ISEF in 1999. During high school, I was interested in mathematics, and thanks to some amazing mentorship from my dad, I ended up digging into a research project that aimed to devise a new way of "breaking" the Enigma code used by the Germans during World War II. I had a fantastic experience learning new methods in mathematics, statistics and cryptography, as well as some of the history of this fascinating time period. My research project led me to meet Professor Brian Winkel, a U.S. Military Academy professor, who encouraged me to pursue further work in mathematics and introduced me to the woman who subsequently became my undergraduate research advisor at Dartmouth College, Professor Dorothy Wallace.
What is your advice to young people interested in science and math?
Research — the process of trying to discover new ideas — can be stressful in many ways. It can often feel like there is only one "track" to success in research endeavors, and enormous pressure to do everything "right": getting good grades, doing well on exams, succeeding in certain types of ways. It is really important to remember that those external signs of success are not really what is important, and not what you should be focused on. The most important input into doing good research is feeling centered on questions that you think are genuinely important, and that you really care about trying to answer. "Successful" research at the end of the day has to come from being genuinely inspired by and excited about the research questions you are working on.