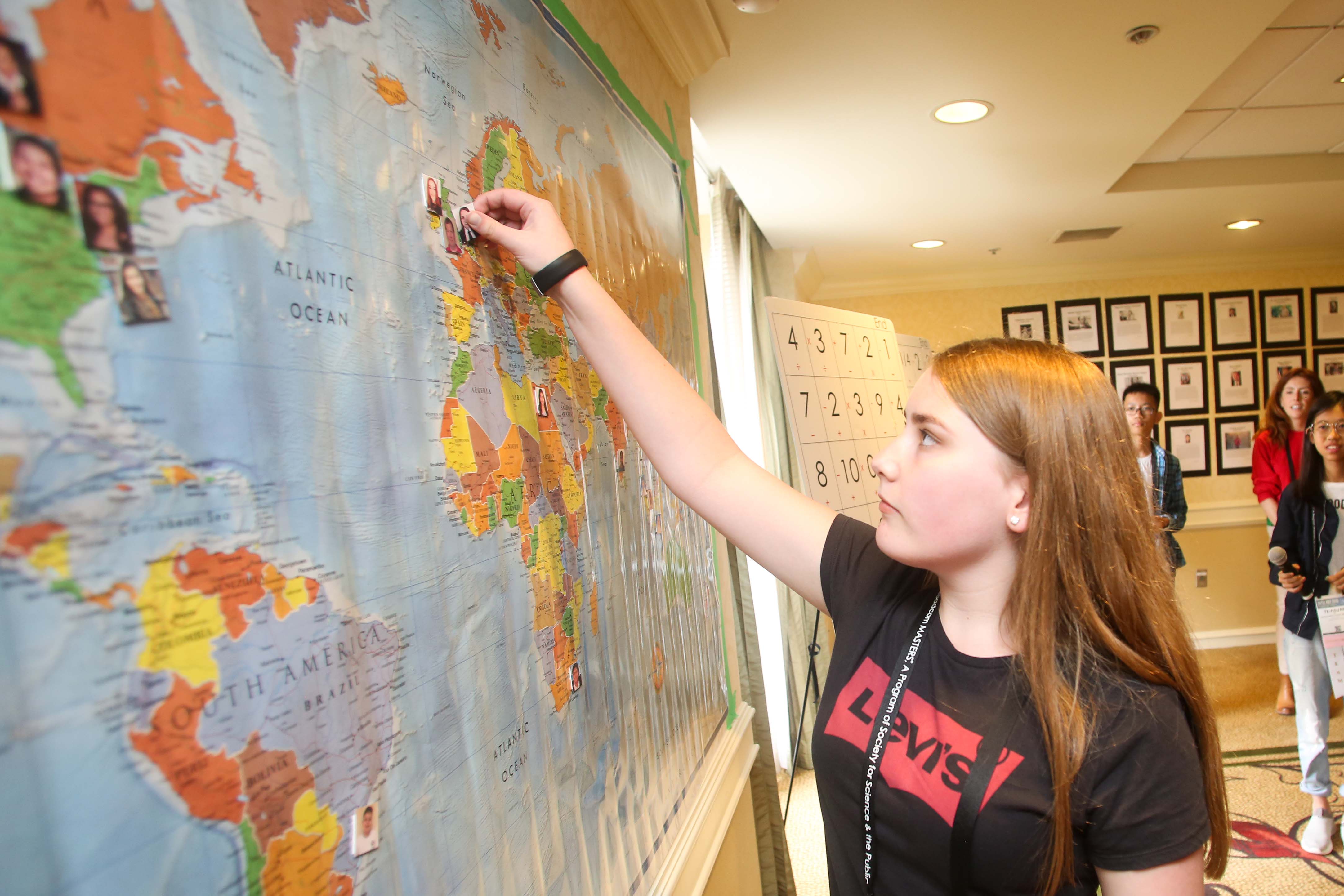 By S.C. Stuart
Studying STEM can take a person far in life — not just economically, but geographically, too. Its importance is increasing as we enter the 4th industrial revolution, moving towards automation, A.I. empowered services and enhanced human-machine "co-bot" workplaces.
The Broadcom MASTERS International delegates could see first-hand that STEM is a path out of the quotidian. Most of them had never been to the US, and came from countries that are in differing stages of cultural, political and scientific evolution. By coming together, as a group of 24 young scientists, valuable connections were made and projects shared might well find application back in disparate communities.
"Through Broadcom MASTERS International," confirmed Raeva Ramadorai, Program Manager, Broadcom MASTERS. "Students have the chance to broaden their perspectives. These students not only experience science & engineering in a new light, but get to meet like-minded individuals from around the world and form lasting connections. This program provides an opportunity for young scientists, engineers and innovators to learn from each other, celebrate their accomplishments, and have fun."
Some delegates came further than others. Guanting Guo lives in a very remote part of China, which he pointed out to his fellow students on the map at William Penn Omni, Pittsburgh. "It took me a very long time to get to Pittsburgh," said Guo. "I had to take a five hour train journey just to get to Beijing before I could leave, via two connecting flights, and arrive here."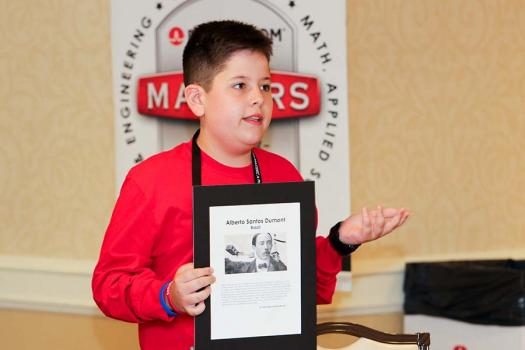 Taking the Long View
UK-based Gordon Lindsay, Marketing Manager, Automotive Wireless Connectivity, Cypress Semiconductor, has been a mentor with Broadcom MASTERS International since its launch six years ago. Joining the program again for 2018, as a team-leader, he encouraged the middle school age delegates to dream big.
"In 1994, when I started working in the tech industry, the IBM PC had just been launched, there was no WiFi and no mobile technology – and yet it's amazing to compare that to what I'm working on now," said Gordon, who has traveled all over the world in his tech career. "So I look at the MASTERS here and realize they're still five years away from going to University. It's almost impossible to imagine what they'll end up working on."
As so much in STEM futures is unknown, the point of programs, like Broadcom MASTERS International, is to equip young people with critical thinking skills, an awareness of broad-based scientific query methods, as well as exposure to STEM in many different "IRL" (in real life) scenarios.
Alumnae Tales
At the alum breakfast, the former MASTERS were asked to leave encouraging words on stickies, which were then put up on a board. One said: "Prioritize being a Visionary over doing the right path. It makes all the difference no matter how discouraging it can be at times." Others wrote about the activities they'd done during their year's program (visiting the White House, touring a Tesla factory with robots) and all gave short speeches on where they were now, and how their projects had evolved.
The theme of STEM can take you places was reiterated over and over again during the week in Pittsburgh. Many of the newly-minted PhD students who spoke to the MASTERS at Carnegie Mellon were from outside the USA, or second generation immigrants. It was a diverse group, in a strongly-rooted multicultural city, as evidenced by the tour of the Nationality Rooms at the University of Pittsburgh.
This was not lost on the young delegates. Slowly, over their time in Pittsburgh, they started to think about their futures — and be bolder than they might have imagined before.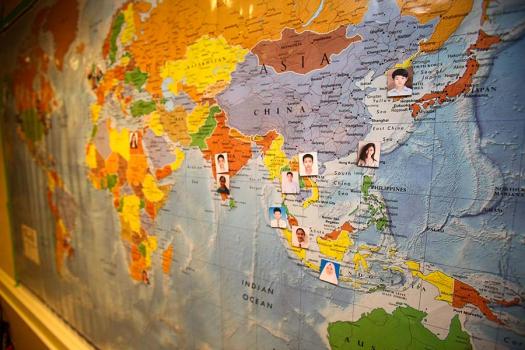 Planning for the Future
Emma Tan, from Singapore, was very pragmatic: "I want to keep my options regarding school. For me the country isn't as important, in terms of my choices, as the specific university," she said.
While Mithra Karamchedu, from Portland, took a definite shine to Carnegie Mellon University: "I was inspired being at Carnegie Mellon and learning how to build a radio," he said. "In the future, I'm hoping to go to here, or maybe to MIT, and do a double PhD in computer science and electrical engineering."
As an aside, Mithra is already an experienced programmer and expert in Python, javascript and dynamic software development.
Nadine Abd Elaziz Abdalla, from Egypt, is also software-savvy – and knows this knowledge will enable her to see the world: "I've been learning C++ and using arduino," she said, "I participated in Smart-X Autopilot, in Egypt, where we designed a car, as well as the global competition, Techno Innovation, where we built an environmental app."
Global Connections
The Rivers of Steel boat activity was high on everyone's favorite list. Through the marine biology studies they did that day, they saw how Pittsburgh is connected to many of their own countries, via the Ohio River, which flows out to the Gulf of Mexico and into the world's oceans.
Shreyah Kairava Ramluckan, from South Africa, said: "This activity reminded me of my own project, which is focused on teaching students about sustainability. I'm passionate about environmental science. But I think I might become a pediatric cardiologist. I was operated on as a child, and I'd like to give back."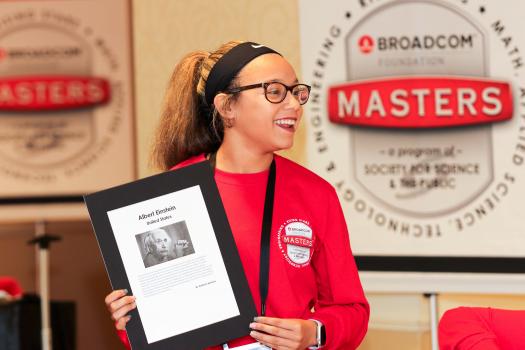 Another aspect of the Broadcom MASTERS International program is called the "Innovator Share." In this session all delegates — and their grown-up team leaders, as well as Society for Science & the Public staff, who organize the event, namecheck someone big in STEM, from their country, who inspires them. It's a fascinating insight into the delegates' own personal passion for STEM, but also shines a light on some deserving experts, who are not known outside their place of birth.
Nicole Hirst from the UK chose Beatrice Shilling OBE PhD MSc CEng, an aeronautical engineering pioneer who made crucial adjustments to RAF fighter planes which were instrumental to their success in combat. Vitor Augusto Hertel Rovaris, from Brazil, also picked an aeronautics champion as his "innovator." Alberto Santos-Dumont, his choice, is credited with inventing the modern airplane, in 1906, when he was far away from Brazil — in Paris, France.
Lila Moore, from Australia, chose Dorothy Hill, a geologist, paleontologist and the first President of the Australian Academy of Science. "She was a woman, and went to a state [public] school, but proved herself by getting to the level she did," Lila said, during her speech to fellow delegates. "During WWII she worked on ciphering and decoding shipping reports. When I grow up, I want to be a doctor and help people rehab from injuries. Dorothy Hill inspires me to do anything I want to in my life."
The Road Not Taken (Yet)
Each innovator choice — and activity during their week in Pittsburgh — drew on a similar theme: a passion for science, technology, engineering and/or math, can get you somewhere great. By listening to each other's projects, as well as sharing microscopes, taking river samples and learning how a robot "sees" using machine vision, the delegates gained a new perspective on what life might offer them, as they pursue the STEM path.
This program provides an opportunity for young scientists, engineers and innovators to learn from each other, celebrate their accomplishments, and have fun.
There was even a lively language exchange going on during their time in Pittsburgh. At the back of the coach between activities, both the Chinese and Spanish speaking students were giving lessons to each other, and those from other countries, on useful phrases (and the odd song lyric).
"Being here at Broadcom MASTERS International teaches them valuable skills," Gordon Lindsay pointed out. "Most notably, the ability to solve problems with a large distributed team which is entirely multicultural — a future-proof lesson if ever there was one."