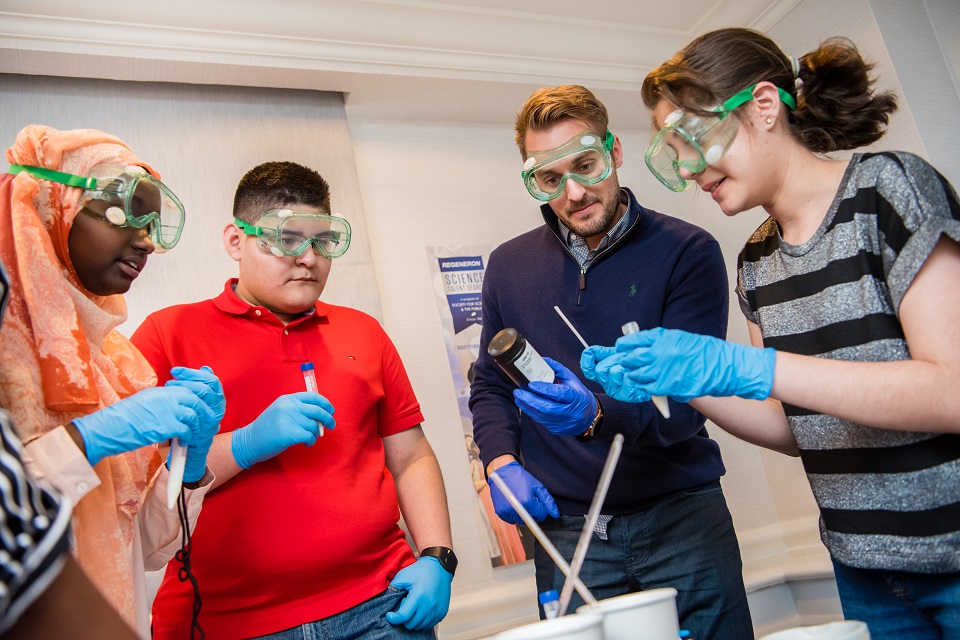 Vince Joralemon, a science and math teacher at Frank McCourt High School in New York City, has been a part of the Society's Advocate Program since 2017. In its sixth year, the program provides $3,000 stipends and training to teachers, scientists, counselors or mentors who agree to serve as an advocate for a minimum of three underserved students. Their main objective is to transition students from conducting STEM research to entering those projects in scientific research competitions. We recently caught up with Vince, who is now a Lead Advocate supervising a cohort of newer Advocates. Read more about Vince and his students below.
How has being a part of the Advocate Program for three years impacted you and your students?
This program has been a major factor in my shift from being a science teacher with a small research team to being a major advocate, in my school and district, for expanding science research opportunities to underserved high school students. When I first started as an Advocate, I was pretty content supporting a small number of students, but because of the support the program provided me with, and with the inspirational model that so many of the more accomplished Advocates had, I was pushed to expand my program significantly. I really don't think that this could have happened without the Advocates—before this program I didn't really have a group to support me in building my science research program.
What is it like to be a Lead Advocate, leading other teachers?
I'm really enjoying being a Lead Advocate. In my opinion, one of the most important things that the Advocate Program does for its participants is to help keep morale high throughout the long school year. I aim to make our monthly phone calls a reaffirming space—continually reminding the teachers that they are doing great work and are truly making a difference. I have also enjoyed following up on specific issues that arise within my Advocate cohort—anything I can do to make their lives easier (and give them more time and energy to spend with their own students) is great!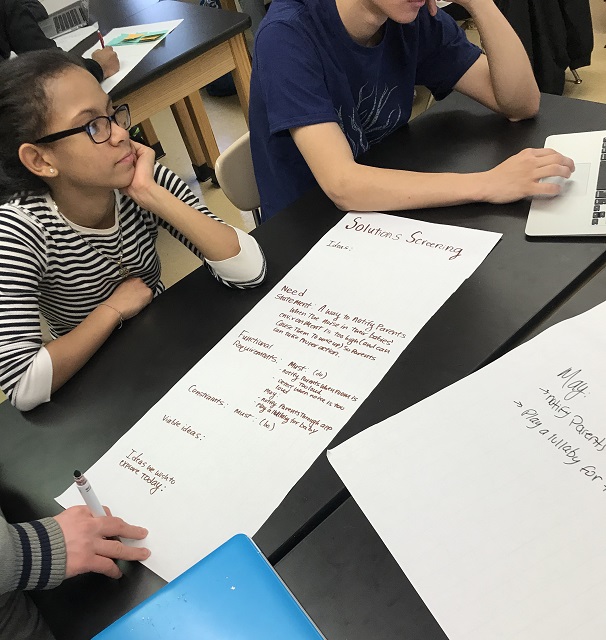 Any challenges you have faced?
One of the biggest challenges is managing the aggressive expansion of my program. In my first year, I mentored four students, all researching similar topics. This year, I'll be working with over 100 students and helping to found my own science fair. Luckily, the Advocates have been really helpful in this expansion. One of my goals this year was to get more teachers at my school on board with my program. I now have a team of teachers who can help out.
What types of research are your students involved in?
My students conduct experiments in three main categories:
Neuroscience—We have these awesome portable EEGs that can be easily hooked up and measure students' brainwaves. My students design experiments to analyze the impact of various activities such as test taking, listening to music, reading on computers versus on paper, and how those activities influence different cortical regions.
DNA Barcoding—Students design experiments that utilize DNA Barcoding (identifying unknown samples by their DNA) that concern issues around NYC. This year, we have two main categories of students: biodiversity projects (cockroaches, plants, etc.) and food fraud (mislabeled "meatless" products, etc.).
Engineering—Students are designing devices using Arduino microprocessors to solve problems in their own communities. This year, we're interested in issues of human impact; projects range from temperature sensors for the Urban Heat Island Effect to Air Quality Systems using portable VOC sensors.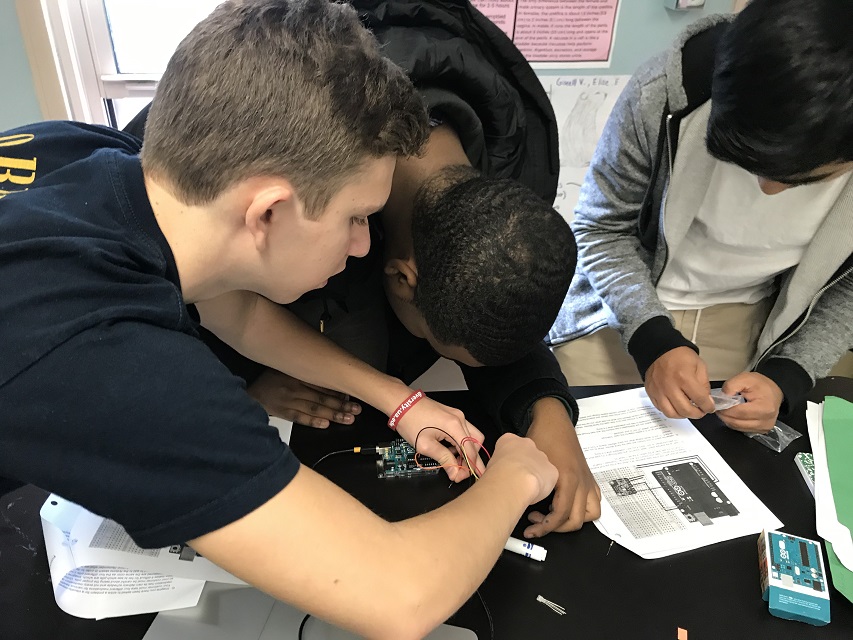 You have many university partners that support your work as an Advocate. How did you make those connections?
My university partnerships came mostly out of necessity. At first, I had no real experience in supporting science research, but wanted to start a program, so I looked into trainings available. The takeaway from my experience is to seek out as many partners as possible, and to take time to develop a research program. I was ignored or rejected by many, but was lucky enough to get partners like the Harlem DNA Lab, NYU's Brainwaves program and Columbia University's Hk Maker Lab. No matter where you are, there are university or industry partners willing to work with you—you just need to take the steps to research and reach out to them.
How do you think we can engage and retain more underserved or underrepresented students in STEM fields?
The more I work in this field, the more I have come to understand that the answer to this question is: 'it depends.' The real underlying factor is that the mentor needs to have a fundamental understanding of their students—their interests, experiences, schedules and communities. Teachers can then leverage this knowledge to lower the barrier to entry and increase motivation to participate. For me, this has meant making diverse opportunities for my students to participate in science research (both in and out of school), and providing support to have students make connections to create their own experiences. Ultimately, much of the research produced by my students reflects their experiences in some way, and that really helps to keep students embedded in the project.
The Advocate Program application is now open and the deadline is March 4, 2020. Apply here today!