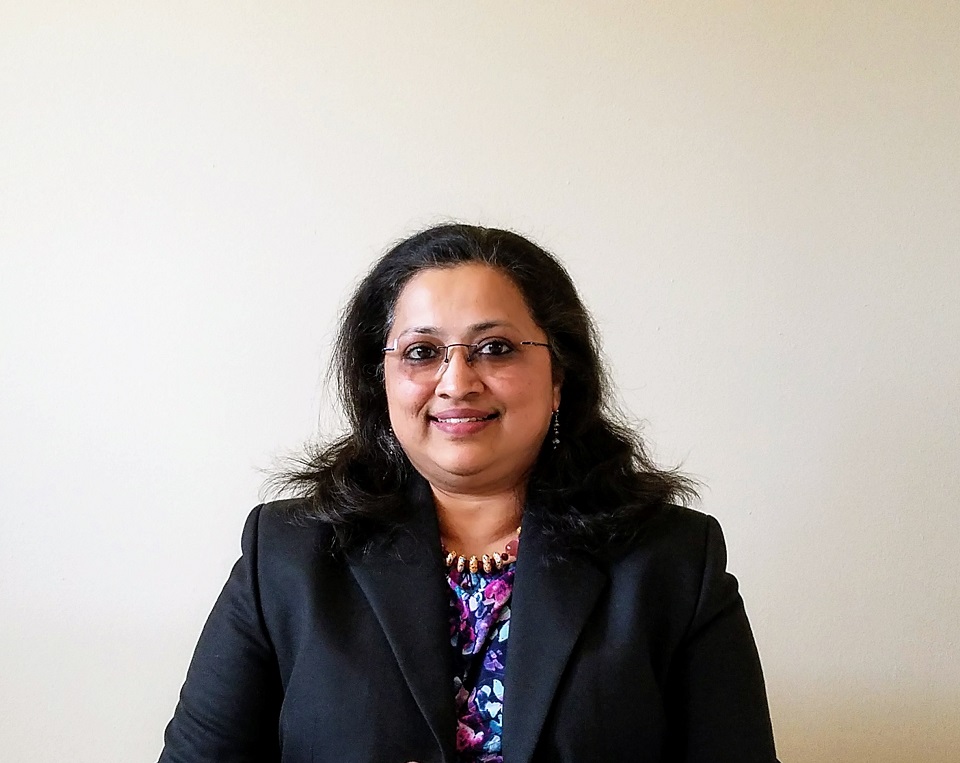 Reny Mathew, a science teacher at Greyhills Academy High School in Tuba City, Arizona, has been a part of the Society's Advocate Program for the past two years. As Society Advocates, educators receive training, stipends and year-round support to mentor students of underrepresented race or ethnicity in STEM and students from low income households in entering science research competitions. We recently spoke with Reny to find out more about her continued work with American Indian students and efforts to increase scientific literacy by creating a STEM research publication for her school. Read on for Reny's insights below.
How was your overall experience being an Advocate? What's the value of being part of such a program?
The year-round support and guidance I received as an Advocate, especially through networking with like-minded educators across the country, gave me the expertise to assist and motivate students to apply for research competitions. Even though last year the goal for science competitions was to enter six Native American students, I was able to enter 17 students under my supervision, many of whom were first-time participants. Being part of such a program has also opened new doors for our underrepresented students.
Can you tell us a bit about your work with American Indian students?
My journey with American Indian students started more than a decade ago. It's been a pleasure working with these students over the years and together we enjoyed every bit of it. To ease their tensions of science fairs, every year I encourage them to be science fair judges at local elementary schools, which turned out to be a lot of fun for students. Moreover, the opportunity to travel on field trips to the science fair locations to participate and connect with new people was an exciting experience for my Native American students who rarely had a chance to explore a world on their own.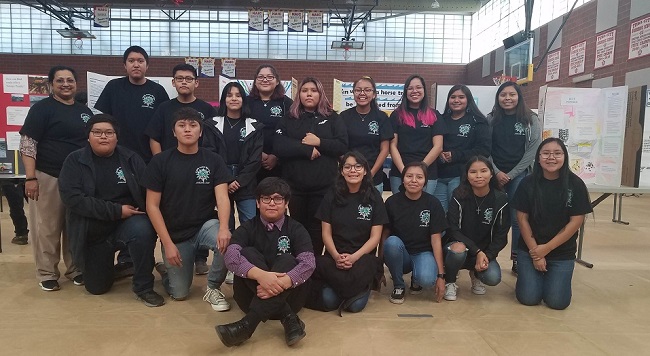 What inspired you to create a STEM research publication for your school?
Every year students do detailed studies on various issues in their areas of interest and it came to my attention that these projects are displayed on posters in my classroom, but not accessible to the community. Therefore, this year I decided to compile our student projects into electronic and printed formats so that it can also be used as an in-house educational resource, reviewed by their peers and teachers as well. Due to the sudden closure of schools in March, our work is still in progress and will soon be made available to the community.
What type(s) of research/projects are your students involved in?
Most of the projects done by our students were under the categories of environmental sciences, engineering, physical sciences and biology. One of the environmental science projects completed by a team of students was on removal of particulate matter using natural charcoal. Their experiment showed that Navajo and tribal communities that lack electricity and use wooden stoves throughout the year for cooking and heating purposes, especially during the winter, can use natural charcoal to make their own air filters at home at a cheaper cost. These students cared for their communities and was ready to go above and beyond. It was very exciting to see this project win an award at the Junior Science and Humanities Symposium at Arizona State University.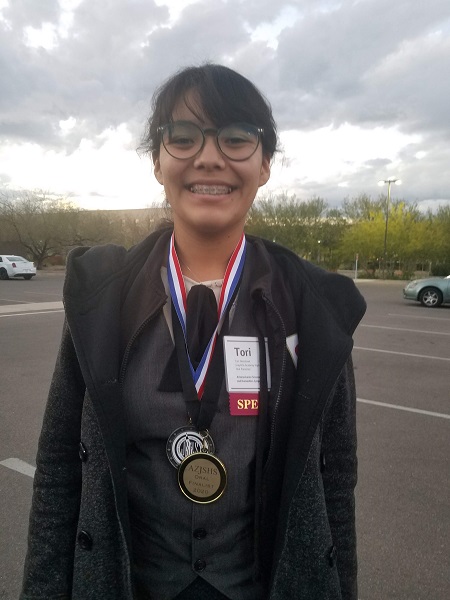 How has the coronavirus pandemic impacted you and your students?
Navajo nation was hardly hit by the coronavirus pandemic and some of the families in our community were severely impacted. However, our students were resilient and it was incredible to note that two of the students who were a part of the Advocate Program turned out to be our valedictorian and salutatorian this year! Both of them have chosen STEM majors to pursue in college next year!
How do you think we can engage and retain more students of underrepresented race or ethnicity in STEM fields?
I keep an open participation policy and hence any student who has a passion for research is given the complete freedom to explore their area of interest. For instance, during this summer, I had a wonderful time with a few of our students, by encouraging them to do some simple science and engineering activities, which they can do at home. I drove to my students' homes to drop off some materials, including copies of Science News. It was exciting to know that even the families and siblings were actively involved and had lot of fun during this time.
Stay tuned to find out who the 2020-2021 Advocates are on August 19!