Fun facts: Broadcom MASTERS 2021 top 30 finalists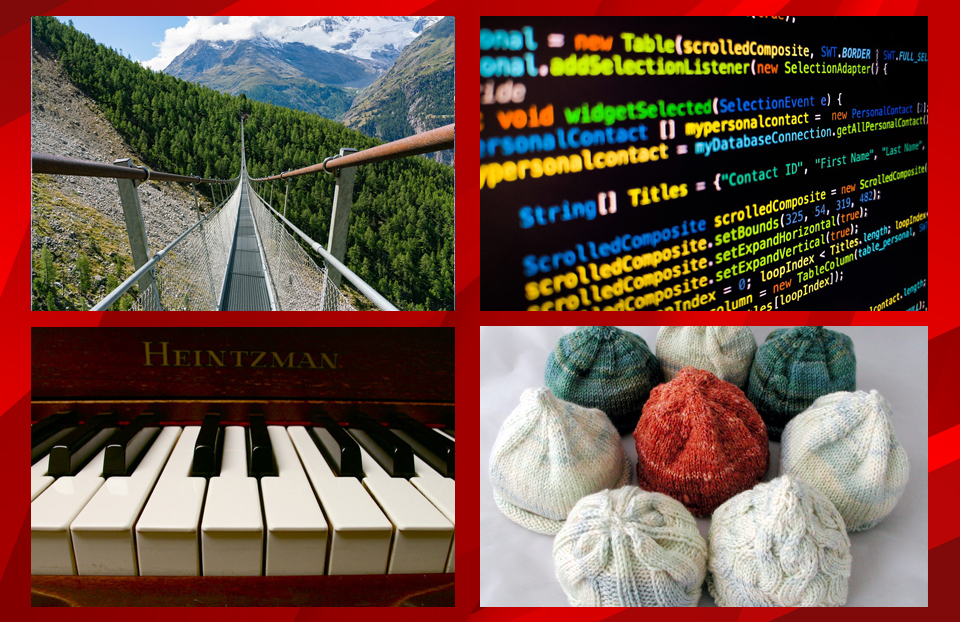 While Broadcom MASTERS 2021 is once again being held virtually, this year's top 30 finalists didn't let a global pandemic stop them from pursuing their interests. From October 22 to October 28, each finalist will participate in team challenges covering several areas of STEM, virtually showcase their projects to the public and have their science projects judged. Despite the ongoing COVID-19 pandemic presenting many obstacles for these finalists, they have welcomed the challenges and found ways to expand their current interests and have even pursued new hobbies!
The finalists' talents expand beyond the field of STEM – take a look:
25 of the 30 finalists play at least one instrument
One has hiked the Charles Kuonen Suspension Bridge in the Swiss Alps
One finalist knits hats for NICU babies
One is developing an app to aid mental health through music
One made a 3D video game
One fundraised for COVID-19 relief efforts by making and selling 3D-printed keychains
Additionally, several finalists speak a foreign language fluently and are involved in at least one sport.
We look forward to meeting this talented class of Broadcom MASTERS finalists next month!