Fun facts: Broadcom MASTERS 2019 finalists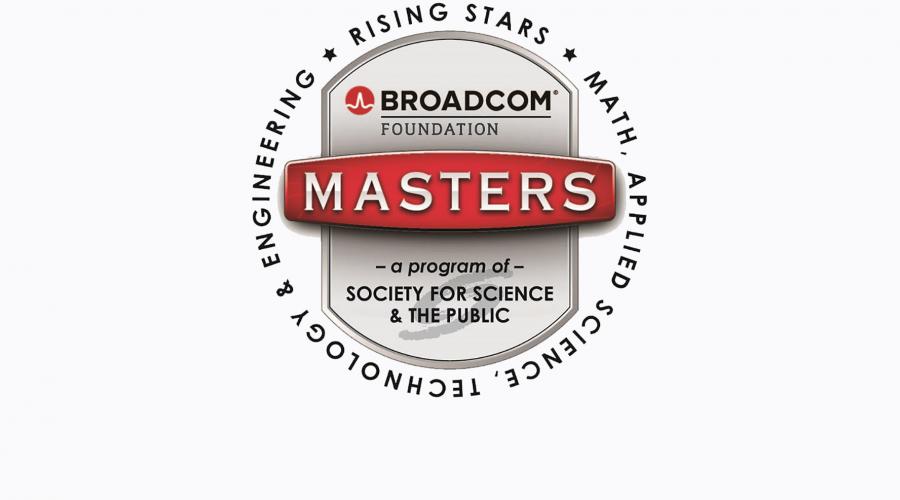 This year's Broadcom MASTERS finalists are a testament to what can be achieved with curiosity, critical thinking skills, motivation and support. Outside of their scientific pursuits, each finalist is also involved in extracurricular activities that reflect their talents and leadership skills. This is just a small sampling of the aspirations of the 2019 finalists:
One finalist dreams of becoming the first scientist on the U.S. Supreme Court. She believes that, ultimately, the Supreme Court will make key decisions about scientific topics like climate change, energy policy, stem cell research and gene editing She aspires to be a part of that conversation.

One finalist was selected as one of Time's 25 Most Influential Teens for his work on pancreatic cancer. He has been contributing to solving cancer-related problems for the past three years.

Another finalist obtained an Extra Class HAM radio license in 2018 through self-study and developed a love of radio frequency engineering. He worked extra hard in order to purchase an oscilloscope, a device that displays a visual representations of varying frequencies, including radio waves, so that he could continue to follow this passion.

One young scientist enjoys Bharatanatyam – an Indian classical dance form that typically narrates a story through artistic elements such as intricate hand gestures, footwork and facial expressions. This finalist finds that Bharatanatyam is a creative way to connect with her Indian heritage.

Another finalist enjoys learning about cybersecurity and computers. His future goals entail keeping users safe and secure virtually. He has spoken on multiple computer hacking panels, including the 2018 iSymposium at Adobe, a multinational software company.

One finalist has a passion for all things aeronautical and is currently working to obtain his private pilot's license.

Another student enjoys meditation. He shared that meditating allows him to experience stillness and different levels of consciousness. Since he was a little boy, his mother has taken him to India where he has had the opportunity to meet and train in various meditation techniques under the guidance of mystical masters and yogis.

Another finalist founded a club called the San Antonio Math Include (SaMi), which provides free math tutoring to local students. She has worked with approximately 30 volunteers who have contributed 2,124 teaching hours to 861 students from 84 schools!
The Broadcom MASTERS finalists will travel to Washington, DC from October 25 – 30 to compete in a four-day STEM competition for more than $100,000 in awards and prizes. The finalists will participate in team challenges aimed at demonstrating their mastery of 21st Century skills in each of the STEM areas, meet with government officials and showcase their projects for the public in Washington, DC on October 26.