Free Event: Broadcom MASTERS Science and Engineering Project Showcase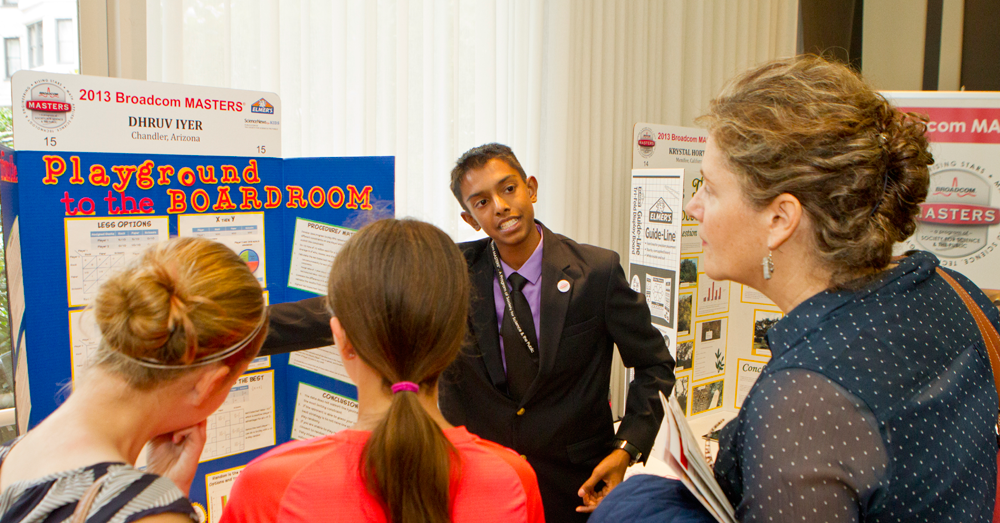 Don't miss your chance to meet 30 of the top young scientists and engineers of the future this Saturday, October 25 at Q?rius, part of the Smithsonian National Museum of Natural History, in Washington, DC.
The 30 finalists of the 2014 Broadcom MASTERS (Math, Applied Science, Technology, and Engineering for Rising Stars) will be presenting their research projects to the public from 1 – 4 PM. Finalists are in town to participate in a series of hands-on challenges and will be judged on their projects, mastery of STEM concepts, teamwork, and leadership. The top winner will receive a $25,000 educational award.
To qualify for the Broadcom MASTERS, students had to place in the top 10% of their local or regional science fair and then fill out an online application about their project and answer a series of STEM essay questions. Finalists were selected from more than 2,000 applicants and 6,000 nominees across the United States.
This is a great opportunity to meet with these accomplished finalists and talk with them about their research. If you are in the greater Washington, DC area. We hope to see you there!